US UAV Base Ready in Niger for 2019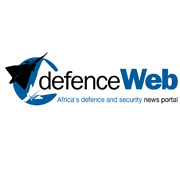 The United States new air base outside Agadez, Niger, will be operational from 2019 when it will be used to carry out armed and unarmed unmanned aerial vehicle (UAV) missions in the region.
The New York Times reports that approval for the $110 million base, 2 200 acres in size, was given by the Nigerien government in 2014. Called Air Base 201, it will host armed and unarmed MQ-9 Reaper UAVs for counterterrorism and surveillance strikes.
Construction began around 2015, with the pace accelerating from 2016 onwards. Last year camp facilities expanded, and hangars were erected. The hangars are now being completed and engineers are working on a runway over a mile long and 50 metres wide, which should be able to accommodate C-17 Globemaster III heavy transport aircraft.
However, due to its relative remoteness, sparse infrastructure and difficult conditions (hot, dry and dusty terrain), the project is a year behind schedule and $22 million over budget. It is scheduled to be completed in 2019.
The United States is already flying armed UAVs out of Air Base 101 in Niamey, 800 km southwest of the base, with flights starting from January. Once Base 201 is completed, several hundred American troops and MQ-9 Reapers will be stationed there. Niger is the second country in Africa from which the US flies armed UAVs, after Djibouti. These have been used to strike targets in Yemen, Somalia and Libya. Unarmed surveillance UAVs are flown from Tunisia and Cameroon and other aircraft are deployed in areas like Kenya.
Agadez, the New York Times reports, was chosen for its central location and relative isolation (for security reasons). It will eventually be handed over to the Nigerien military, who already work together to patrol the site.
"The location of Air Base 201 in Agadez will improve our collective ability to facilitate intelligence sharing that better supports Niger and other regional partner nations, including Cameroon, Chad, Mali, and Nigeria in addressing shared security threats. It will also improve our collective capability to respond to regional security issues," US Africa Command said.
"The United States remains committed to deepening our development and security cooperation relationships throughout Africa, including by assisting our African partners in protecting their borders and fighting terrorism."
Work at the base in Agadez is being overseen by the 724th Expeditionary Air Base Squadron, which also has the support of Navy Seabees and Army military police. The effort is "projected to be the biggest military labour troop project in US Air Force history," the Air Force said in a recent statement.
"Logistics are the biggest challenges by far," Major Carsten Stahr, 724th EABS director of operations, said in a statement. "We're in the Sahel, so we deal with anything from daily temperatures over 100 degrees [37 degrees C], long shipping times for supplies, little to no infrastructure nearby, malaria, etc."
This article was republished with permission of our partner defenceWeb.
First published April 25, 2018.