Air Commodore Kitcher: Industry Critical to 5th Gen Force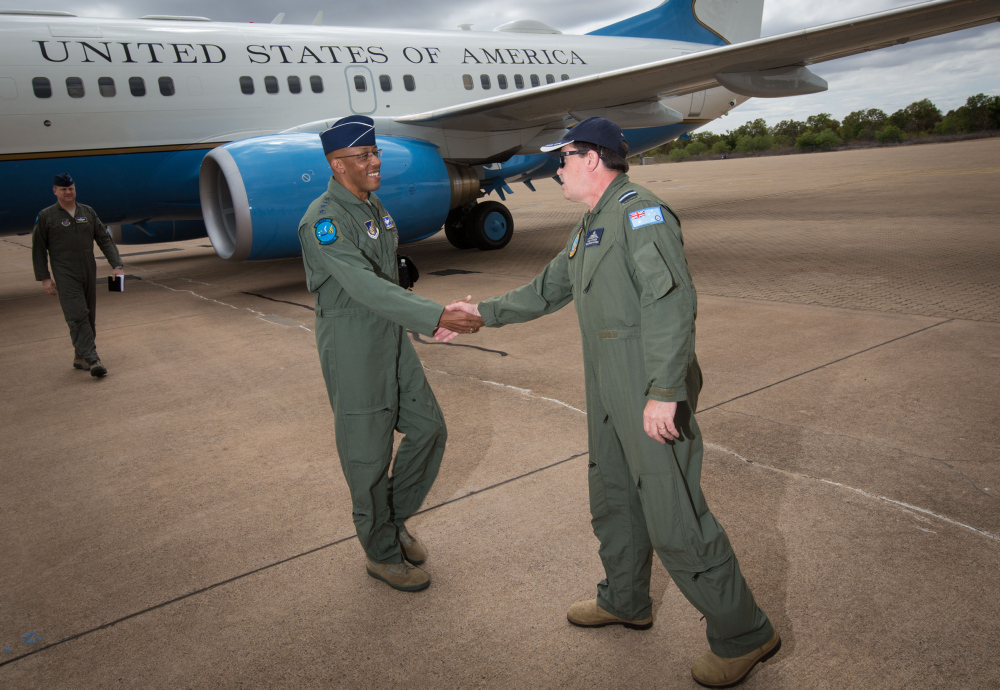 For Air Commodore Mike Kitcher, Commander Air Combat Group (ACG), the future of the Royal Australian Air Force is in "pretty safe hands" as the service continues to surge toward delivering Plan Jericho and the key capabilities that will ensure that the RAAF plays a critical role as both a separate entity and as part of the future 'joint force' of the broader ADF.
"Air Combat Group is responsible for delivering the nation's air combat capability for the ADF and for government. We do this through the use of platforms like our classic Hornets, the Super Hornets and eventually with the Growlers, which are expected to reach IOC shortly and our growing fleet of F-35s," AIRCDRE Kitcher told Defence Connect…..
"As a modern fighting force the RAAF needs to be capable of doing a number of things. We need to ensure that we are capable of contributing to low-intensity, but complex coalition air operations like we have been doing in the Middle East against Daesh. ACG needs to be capable of providing a standalone air combat capability capable of protecting Australia and her interests in a standalone capacity and, unfortunately should it be required, contribute high-intensity warfighting capabilities as part of a coalition force," AIRCDRE Kitcher explained….
"As part of delivering the air combat capability of the 'joint force', RAAF needs to focus on seamlessly developing interoperability and interconnectedness between its own key force multiplier platforms to ensure that as the RAAF becomes more interconnected over the next decade it is capable of working co-operatively and collaboratively with platforms like the Navy's Air Warfare Destroyers," AIRCDRE Kitcher added.
Plan Jericho aims to leverage the growing power of technology, particularly sensor suites, data analytics and sensor fusion capabilities, to deliver leading-edge capabilities for the RAAF. This doctrine shift began with the introduction of platforms like the Boeing E-7 Wedgetail airborne early warning and control aircraft and the Boeing P-8A Poseidon, and will, for ACG, incorporate the fifth-generation F-35A Joint Strike Fighter.
"We are on track to deliver initial operating capability (IOC) for the F-35A in 2020. By 2019, we expect to have approximately eight F-35s at Williamtown. By 2020, we expect there to be between 30 and 32. Australia is running the most ambitious JSF roll-out of any F-35 operator; we are aiming to deliver four operation squadrons, that is for everyone one Classic Hornet squadron we will deliver a fully operational JSF squadron in four years," AIRCDRE Kitcher told Defence Connect.
"Industry today understand what we are trying to achieve and actively seek to be part of the team."
For the full article, see the following:
https://www.defenceconnect.com.au/strike-air-combat/3424-industry-and-air-force-working-to-deliver-5th-generation-catalysts-aircmdre-kitcher
The featured photo shows (l-r) Commander of Pacific Air Forces, United States Air Force, General Charles Q. Brown Jr. and Officer Conducting Exercise Pitch Black 2018, Royal Australian Air Force, Air Commodore Mike Kitcher, AM, DSM, at RAAF Base Tindal.
For our own interview with Air Commodore Kitcher last year, see the following:
The Next Phase of RAAF Airpower Transition: The Air Combat Group Readies for the F-35