The Sustainability Challenge: The Perspective of General Christian Jouslin de Noray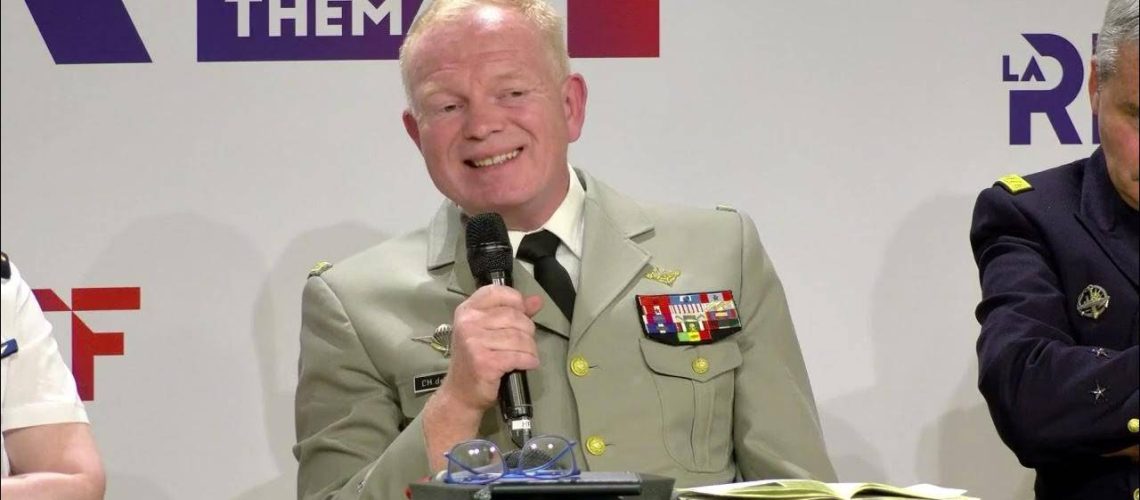 General Christian Jouslin de Noray, central director of the Structure intégrée du maintien en condition opérationnelle des matériels terrestres (SIMMT) (Integrated Land Equipment Maintenance Structure) since 2020, gives us his vision of an incremental land equipment support strategy and a realistic inventory policy that will enable our armies to acquire the industrial depth that is essential for any high-intensity scenario.
Both the Covid crisis and the conflict in Ukraine, which have both shaken Europe since 2020, have revived concerns and debates that had disappeared from the public sphere since the end of the Cold War in the early 1990's.
Autonomy, sovereignty, strategic stocks and even war economy are once again part of the lexicon used today by political leaders and medias. In fact, it was during his inauguration speech at the last Eurosatory exhibition last June that, for the first time, President Emmanuel Macron referred to the concept of a war economy for the defense and security sector.
Such a concept is sometimes considered alarmist, but corresponds to the well-known saying "Si vis pacem, para bellum", from which any good military planner cannot escape and which serves as a catalyst to accelerate a process of reforms and administrative streamlining many players in the armaments sector have been asking for for decades.
This concept does not, however, start from scratch, far from it, thanks to the action of military leaders who have been involved for years in creating the conditions for this surge capacity to occur and have set the groundwork for such a war economy to materialize if need be.
Head of Land Equipment Maintenance and Operational Readinesse Services since 2020, General Christian Jouslin de Noray is one of the key architects in this process. This article describes his vision for an incremental land equipment support strategy and a realistic stock policy allowing French armed forces to gain the industrial depth necessary to operate in the context of any high-intensity scenario.
If one sums up the interview general Jouslin de Noray gave us, one can characterize this strategy of transformation by the following triptych : and
Frugality in maintenance thanks to more depth in the knowledge of equipment and emerging technologies.
Restructuring of the industrial landscape based on more depth in the armament sector.
Logistic pooling and sharing, if possible, internationally, based on more depth in joint and new types pf cooperation among allies.
For the complete interview, see the following:
https://www.eurosatory.com/en/france-frugality-modernity-and-mutualization-a-triptych-for-strategic-thickness-and-better-sustainability-of-land-equipment/