Naval Aviation Training for the High End Fight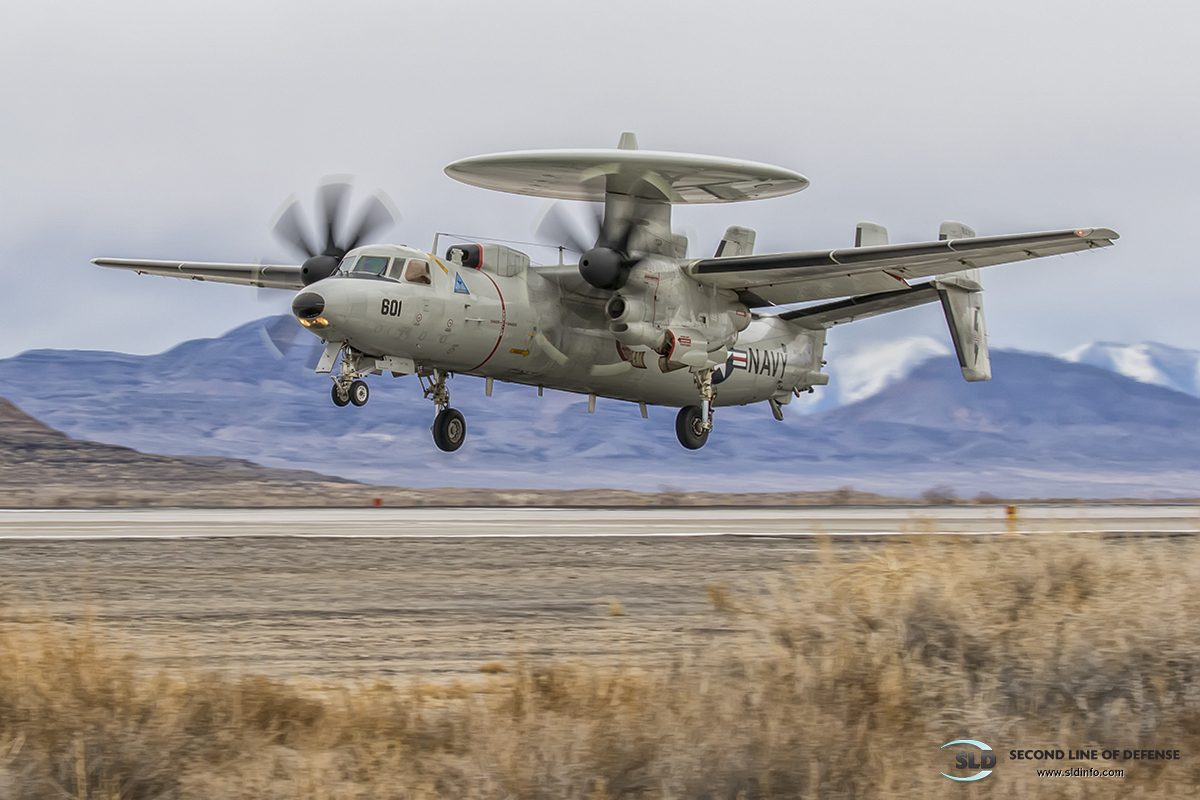 The wide open ground and air space of west central Nevada host Naval Air Station (NAS) Fallon and the Fallon Range Training Complex (FRTC).
Together they form the epicenter of air to air and air to ground training for the Naval Aviator.
NAS Fallon is also a prerequisite stop for all Carrier Air Wings (CVWs) during their work-ups prior to deployment.
It is the home of the Naval Air Warfighting Development Center (NAWDC).
The NAWDC provides high level training that transforms tactical naval aviators into superior warfighters.
What was once a dedicated "TOPGUN' school for naval aviators has become a much more complex and arguably important center.
Today NAWDC features 4 primary courses, TOPGUN (Strike Fighters F/A-18 Hornet & Super Hornets); HAVOC (EA-18G Growlers), TOPDOME (E2-C/D Hawkeyes) and SEAWOLF (MH-60R ASW Seahawks).
NAWDC develops and trains tactics, techniques and procedures (TTPs) for the evolution of warfighting from platform driven tactics to information enabled dominance that utilizes distributed operations and kill webs across platforms.
NAWDC training is led by seasoned weapons tactics instructors (WTI) and involves the complexity of mastering ones' own platform and integration with other Naval platforms (those within the other schools and including additional such as AEGIS, P-8A, MQ-4C and more).
While NAWDC is focused on actively deployed platforms, there is significant prework taking place today to develop TTPs for the incoming F-35C and its' game changing capabilities.
NAWDC alone may be more than enough to keep a single naval air station busy, however it only represents a portion of the activity at the Fallon.
NAS Fallon and the associated FRTC is the one place where complete CVWs come together and learn to fight together prior to deployment.
This can be particularly challenging for units as Carrier deployments are not optimized for training schedules – rather units must train to deployment!
A visit to NAS Fallon will often encounter one of the CVWs in their pre-deployment phase, such as F/A-18E/Fs in Strike Fighter Advanced Readiness Program (SFARP).
During our visit VFA-102, the Diamondbacksfrom Atsugi, Japan part of CVW 5 where wrapping up their SFARP.
Many other units had Hornets, Super Hornets and Growlers on the ramp, including VFA-25, VFA-86, VFA-87, VFA-154, VFA-204 and I suspect some we missed.
Given the activity and progression, NAS Fallon is undergoing expansion of the NAWDC facilities, as well as putting forward a request to expand the FRTC.  Warfighting has transitioned to dominance of the information battlespace by means of the network enabled capability of modern platforms.
The modern fighting force requires new approaches to ensure readiness and success to both defend and defeat adversaries.
To this end the US Navy is working with NAWDC and NAS Fallon to build a wordclass center utilizing live virtual and constructive training (LVC).
While LVC training can be very effective in introduction of TTPs, force integration and reducing training costs, nothing can replace actual flying.
The FRTC is limited by constraints that were developed to facilitate platforms and weapons from the previous generation.
Additional air and ground space is sorely needed to provide realistic and critical training for aircrews, Navy Seals and other associated operational units.
The Navy has submitted a request to expand the FRTC, with explanation clearly provided by video here.
By design, NAS Fallon is off the beaten track.  By design, it is the track where the U.S. Naval aviator becomes a warfighter.
The Second Line of Defense and Defense.info team expresses gratitude to PAO Zip Upham, and the PAO team for their support visiting the NAS Fallon.
The featured photo shows an E2-C Hawkeye landing at NAS Fallon. The E2-C supports the "TOPDOME" course. TOPDOME school is responsible for advanced, individual training on Airborne Tactical Command and Control by Hawkeye Weapons and Tactics Instructors.