The US Navy Prepares for Hypersonic Strike Capabilities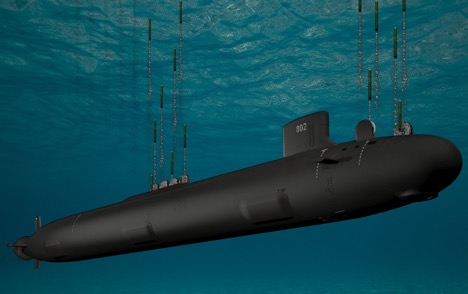 The US Navy is preparing to deal with both the defense against hyepronsic missiles as well as the capability to deliver strike from various platforms.
They are looking at the payload as one which could operate from a variety of platforms.
One platform could be the DDG-1000.,
A second could by the Ohio class submarines which have been modified to SSGN, or conventionally armed strike.
A third could be the Virginia-class attack submarine.
This is a very good example of the growing emphasis on what Ed Timperlake calls the payload utility function for a distributed force operating as an integrated entity.
In a recent article by Megan Eckstein, the author focused on the coming of a hypersonic strike weapon to the fleet,
The case of the DDG-1o00 was made by Commander of Naval Surface Forces Vice Adm. Rich Brown.
"I have got to tell you, I am thoroughly impressed with the capabilities that that destroyer will bring into our fleet. As a matter of fact, I would love to have six more of them, because the capabilities are that good. If you look at conventional prompt strike, I can think of no other better platform than to put conventional prompt strike on that platform. And then once that happens, or if that happens, make no mistake, it will put the fear of god into our adversaries once we marry those two platforms together."
The case for the SSGN fleet was made by now retired Vice Admiral Terry Benedict, then director of the Navy's Strategic Systems programs.
Now in the latest budget documents, there is a focus on developing a Virginia Payload Module to deliver hypersonic strike.
The Navy intends to deploy its conventional prompt strike hypersonic weapon on Virginia-class attack submarines, after previous discussions of putting the weapon on the larger Ohio-class guided-missile submarine (SSGN), according to budget request documents.
In its Fiscal Year 2021 budget overview, the Navy outlines a research and development portfolio with 5 percent more funding than this current year – for a total of $21.5 billion – that is aimed at "providing innovative capabilities in shipbuilding (Columbia class), aviation (F-35), weapons (Maritime Strike Tomahawk), hypersonics (Conventional Prompt Strike), unmanned, family of lasers, digital warfare, applied [artificial intelligence], and [U.S. Marine Corps] expeditionary equipment. These technologies are crucial to maintaining DON's competitive advantage."
On the Conventional Prompt Strike, the Navy wants to invest $1 billion for research and development.
"The CPS program develops warfighting capability to enable precise and timely strike capability in contested environments across surface and sub-surface platforms," reads the budget documents.
"The Navy's CPS program will design a missile comprised of a Common Hypersonic Glide Body (C-HGB) and a 34.5 inch two-stage booster. The program is pursuing an [initial operational capability] of FY 2028 in which the missile will be fielded on a Virginia class submarine with Virginia Payload Module."
For the full article, see the following:
Navy Confirms Global Strike Hypersonic Weapon Will First Deploy on Virginia Attack Subs