LIVEX Segment of Trident Juncture 2015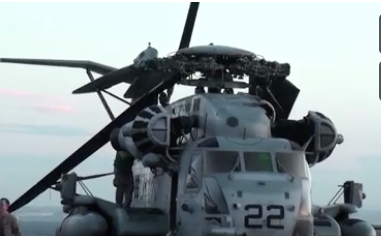 In an article first published on October 23, 2015, we looked at the launch of the LIVEX portion of Trident Juncture 2015.
The live portion of Trident Juncture – NATO's biggest exercise in over a decade, kicks off today.
Portuguese "Fuzileiros" Marines and U.S. Marines put forces ashore in a beach in Pinheiro da Cruz from the USS Arlington in an amphibious assault training exercise.
Meanwhile in San Gregorio, Spain, the Baltic Battalion, made up of up to a thousand soldiers from Latvia, Estonia and Lithuania, moved into place.
They will be training together as they prepare to join the 2016 rotation of the NATO Response Force (NRF).
The logistics of getting over 36,000 troops into place is no easy task and is still ongoing.
At the harbor of Sagunto in Spain, the ship AEGEAN BREEZE unloaded more than 150 UK vehicles this week, while at Zaragoza Air Base in Spain, the kitchens and laundry are in full swing to make sure all troops have what they need to complete their mission.
 Credit: Natochannel:10/20/15