The Start of Trident Juncture 2015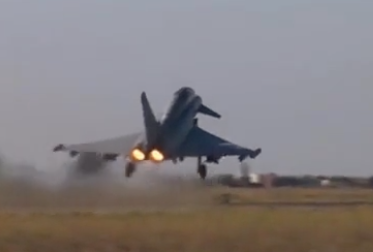 The opening ceremony of NATO exercise Trident Juncture 2015 took place at an Italian military base in Trapani, Sicily, 10/19/15.
It was followed by a large aerial display with fighter jets, transport planes and helicopters from various NATO member countries.
NATO Allies and partner nations kicked off the Alliance's Trident Juncture live military exercise on Monday (19 October 2015) during an opening ceremony at the Trapani air force base in Italy, launching three weeks of intensive training involving 36,000 troops from more than 30 nations across Italy, Spain and Portugal.
 Credit:Natochannel:10/19/15
This article was first published on October 20, 2015.