The Seabase Piece of Mobile Basing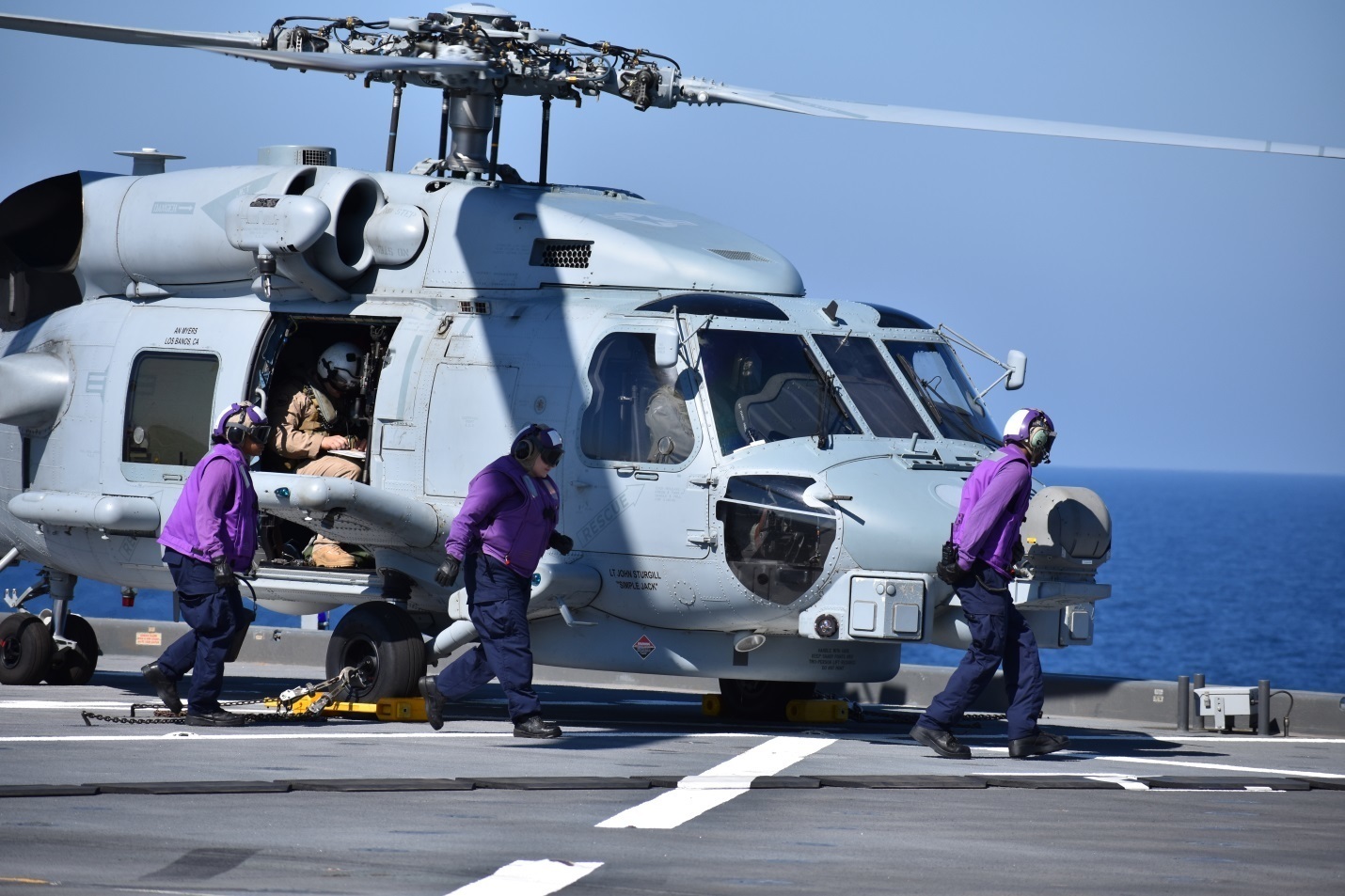 The strategic importance of mobile basing goes up with the importance of complicating your adversaries' targeting solutions and force projection targets. Seabasing is clearly a key part of being able to do mobile basing, but with the shift from a classic understanding of amphibious operations to enhancing the expeditionary capabilities of the joint and coalition force, what kind of seabases might be crafted in the years ahead?
A baseline shift which I will discuss in detail in forthcoming articles is re-imaging how to use the extant amphibious force very differently for missions like sea control and sea denial. There is no area where better value could be leveraged than making dramatically better use of the amphibious fleet for extended battlespace operations. This requires a re-imaging of what that fleet can deliver to sea control and sea denial as well as Sea Lines of Communication (SLOC) offense and defense.
But as discussed with Jim Strock in the previous article on mobile basing, the shift from focusing on the amphibious force as part of re-set of understanding expeditionary operations opens a much wider set of opportunities.
"Sea control against adversaries that are relying on long-range fires to push our fleet back further is a key challenge. The carriers, the submarines, the DDGs provide significant firepower and can extend sea control in terms of firing solutions.
"But the expeditionary force based on the interconnected sea bases from which one can project an air and ground integrated force provides a very different but complimentary capability to the largely missile strike force.
'I think what needs to be really brought into the conversation about these new operating environments is how Naval Expeditionary Forces with the current and evolving aviation capabilities can operate across all the warfighting functions, C2, fires, maneuver, logistics, force, protection, and ISR.
"How can you leverage their ability to extend sea power ashore in these new operating environments?"
Fortunately for the sea services, such a re-imaging and reinvention is clearly possible, and future acquisitions which drive new connectors, new support elements, and enhanced connectivity could drive significant change in the value and utility of the amphibious fleet as well. In addition, as the fleet is modernized new platform designs can be added to the force as well to create moving "islands" from which operations can be staged and sustained.
The ability to operate, sustain, defend, and project power will be re-shaped as new connectors, different ways of using aviation assets, the addition of a core capability like directed energy weapons is added to the fleet, and the potential for the USAF to incorporate seabasing as part of agile combat employment could drive both force redesign and con-ops innovation for force distribution and integration.
The U.S. Army if it is to be of real relevance in the evolving strategic situation in the Pacific, both from the standpoint of U.S. forces and for allied forces can build out its ability to work from seabases as well as to add speed and range to its forces as well. Buying a high-speed helicopter or tiltrotor platform combing with working with a significant national effort to build out the maritime side of basing can provide a significant enhancement to the U.S. Army's role in the Pacific as well.
Autonomous systems can provide significant connectors for the forces at sea, as well as delivering a variety of payloads which can be delivered by air or sea to areas of interest. From this point of view, the future evolution of USVs, for example, can be considered as contributing seabasing nodes for the extended battlespace.
The entire Naval strike fleet can be rethought in terms of how it could and should operate as a significantly enhanced seabasing approach is shaped and implemented as well. The new USS Ford, for example, is uniquely suited to take advantage of such a revolution if it were to occur.
There is the question as well as how to use larger seabasing platforms as mother "islands" from which to launch both air and smaller sea platforms to reach into the extended battlespace. Sustainability is enhanced for the forward projected force by having a capability to reach back to the "mother" floating islands as well.
And force distribution enhanced by a robust seabasing enterprise would provide for the kinds of combat clusters or modular task forces which the U.S. and the allies will shape going forward to project the kind of influence and power necessary to engage in the kinds of operations necessary for crisis management and escalation control which our authoritarian adversaries are engaged in.
Featured Photo: Aviation Boatwains Mate Fuels 3rd Classes Thea Richiehaugton, Norris Thompson and Ashley Specht prepare to provide fuel for a helicopter assigned to USS Sampson (DDG-102) while underway aboard USS Lewis B. Puller (ESB-3). The Expeditionary Mobile Base platform supports Naval Amphibious Force, Task Force 51, 5th Marine Expeditionary Brigade's diverse missions that include crisis response, airborne mine countermeasures, counter-piracy operations, maritime security operations and humanitarian aid/disaster relief missions while enabling TF 51/5 to extend its expeditionary presence in the world's most volatile regions. (U.S. Navy photo by Fireman Rheannon Ayalacortez/Released, December 26, 2017).
Shaping a Way Ahead for Mobile Basing as a Strategic Capability