Indian Air Force Issues RFI for New Combat Aircraft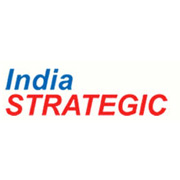 New Delhi. The Indian Air Force issued the much-awaited Request for Information (RFI) for 110 Medium Multi Role Combat Aircraft (MMRCA) on April 6, effectively opening a second round of the 2007 competition.
The selection will be in accordance with the current Defence Procurement Procedure (DPP) 2016. The RFI stipulates the first 16 or 17 aircraft to be procured direct and the remaining 92 or 93 to be made in India for first delivery within five years and the last within 12 years after signing the contract. The response is to be submitted by July 3.
The number of aircraft to be acquired direct is mentioned as 15 per cent, which calculates to 16.5. If a conservative view is taken by the financial advisers, then this could mean 16, or otherwise 17. An RFI anyway is to get an idea of what is available from whom, and this figure should get specified at the tendering, or Request for Proposals (RFP) stage.
Of the total, IAF requires 28 twin-seat aircraft for training and 82 for routine operations.
Transfer of Technology
A highlight of the RFI is acquisition of ambitiously substantial Transfer of Technology (ToT) through partnerships with Indian entities.
India of course will have to pay for that but even then, some companies may do hard bargaining to share their engineering and intellectual assets, and approval from their governments will also have be required. But the RFI, significantly and clearly mentions that the contract will have to be executed with an Indian Strategic Partner (ISP) which can be a private sector or a state run company.
HAL, which has been involved for decades in development, production and maintenance of IAF assets and building of rockets even for the Indian Space Research Organisation (ISRO) for decades, naturally comes to mind.
Smaller companies in both the private and government sector will benefit but everyone involved will have to be highly skilled to match the precision requirements of new technologies and systems. As many state-run units are known to be afflicted with labour trouble and lack of commitment to quality, selection of production partners.
This was one of the issues which derailed the agreement for production of Rafale in India, as the French industries were not willing to take responsibility for the quality of production in India.
Strategic Partners
Nomination of Indian Strategic Partners in major ventures like production of aircraft, ships, submarines, armoured vehicles etc. is part of the current Defence Procurement Procedure (DPP) 2016. But the process is still being worked out, and may take a year or so.
Sources told India Strategic that the State Bank of India's SBI Capital Markets (SBICAPS) should be formulating the terms in this regard.
Notably, Boeing already has an arrangement with the Tata Group for sourcing aero structures for civilian aircraft and Apache AH-64 helicopters while Lockheed Martin has a specific agreement with the Tata Group to produce the latest variant of its F-16, the Block 70. The Group also produces Cabins and Harnesses for all the Lockheed Martin's S-92 helicopters, some of which would be flying even the US president.
Saab Gripen has a similar arrangement with the Adani Group, which is also reportedly interested in making Unmanned Aircraft.
The Mahindra Group also has similar tieups.
Request for Information
Numbered AIRHQ/S 18180/25/20/3/Plans, the 72-page RFI has not been issued to anyone specifically, but has been put as an "Open/ Advertisement" on the Central Procurement Portal to be responded to by any one. The Portal looks after all the central Government tenders, big or small.
The Government had indicated that it would be issued before the DefExpo, being held in Chennai April 11-14, but as various defence programmes had been delayed or cancelled in the past, not many believed that it would really come out. Most IAF aircraft are of 1980s or Soviet vintage and it is a big relief for the IAF as well as the strategic community that a big step has been initiated.
The 2007 tender for 126 Medium Multi Role Combat Aircraft (MMRCA) had been cancelled in 2015, and a second proposal for IAF to acquire single seat fighters was cancelled in February 2018. That is why the new RFI.
And as in the 2007 tender, the number of engines, single or twin, is not mentioned. Interestingly, although the specifications given now are perhaps higher than those mentioned in the 2007 tender, the classification of MMRCA has been done away with.
Capabilities Required
The new aircraft should be capable of 24 x 7 all weather operations involving Air Defence, Air Superiority, Air to Ground Attack, Reconnaissance, Maritime Strike and Electronic Warfare including Self-Defence Pod, Midair Refuelling and Buddy Refuelling.
Another key requirement is 75 per cent Serviceability, or Availability. The Rafale deal reportedly includes this clause.
These capabilities are claimed by all the participants anyway, so the selection should rest on:-
1. Transfer of Technology;
2. Price; and
3. Defence Industrial Infrastructure being offered to India in this process.
The average global serviceability standard is 70 to 75 per cent. IAF has had a problem with Soviet/Russian aircraft in this regard, and now that new machines have easily replaceable modular components with Ease of maintenance (EOM), IAF appropriately wants new generation high standards for its combat assets.
Air HQ sources have told India Strategic that all the requirements of the 2007 tender are mandated for future acquisitions, and if there is something newer, it will be welcomed. Some of these include an Active Electronically Scanned Array (AESA) radar, Infra Red Search and Track (IRST) system and Electronic Warfare suites with enhanced contemporary capabilities.
Who will Participate?
Understandably, all the six contenders who took part in the earlier MMRCA competition, should be back. They include the two US contenders, Lockheed Martin F-16 and Boeing F-18, French Rafale, Swedish Saab Gripen, European Eurofighter Typhoon and Russian MiG-35.
Except the Eurofighter, all these companies have already expressed their intent to compete in the Indian tender, the biggest in the world which could go up to USD 20 billion or beyond due to ToT. The advantage would be induction of some latest technologies which should help in developing the Advanced Medium Combat Aircraft (AMCA) that the
Ministry of Defence has already given its go-ahead to.
IAF is already acquiring 36 Rafales as a stopgap arrangement due to the cancellation of the 2007 tender, and the company still hopes to sell more of this multi role twin-engine aircraft to India. IAF had in fact had expressed its intent to buy 90 more to complete the MMRCA tender requirement. What happens in this regard is anybody's guess.
The Numbers
Although the intent under RFI is for 110 combat jets, the number is bound to go higher once the production begins indigenously in India.
A follow-on requires no tendering; the Service concerned has to get MoD's approval and funding, and orders for desired numbers of aircraft can be placed as and when required.
Timelines
The most important talking point is how long will the proposal take to mature. Will it be 10 years like MMRCA and then be scrapped?
In the perspective of Single Engine selection process, Chief of the Air Staff, Air Chief Marshal BS Dhanoa had said during the Air Force Day celebrations in October that IAF would need three months to respond to RFIs and issue the RFP (Tender).
And as IAF had already gone through Technical Trials and various steps during the MMRCA competition, the selection of the aircraft should not take more than one year.
That means, IAF could issue the RFP sometime mid-2018. And a conclusion could be submitted to the Government by the Air Force Day in October 2019.
Of course, the Parliamentary process would set in later this year but as no decisions are being taken or announced, IAF should continue its job unhindered.n
Republished with permission of our partner, India Strategic.
http://www.indiastrategic.in/2018/04/06/iaf-issues-rfi-for-110-combat-aircraft/