How Russia Views the Future Defense Industrial Relationship with India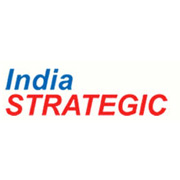 Russia Continues to View India as a Privileged Strategic Partner
On the occasion of its 10th Anniversary Sergey Viktorovich Chemezov CEO of Rostec Corporation interacts with India Strategic in an exclusive interview from Moscow
India Strategic: Rostec recently celebrated the 10th anniversary. What do you consider the main achievements of the company and what direction of development is indicated for the next 10 years?
Chemezov: The most important event was the very creation of Rostec 10 years ago. If this decision was not made, it is difficult to imagine in what position we would now find ourselves. Ten years ago we received hundreds of scattered defence assets. A third of enterprises were in a pre-crisis and crisis stage, 28 in the stage of bankruptcy. On the basis of these enterprises, we created a number of holding companies separating them in terms of various industries. For ten years we have carried out a wide reorganisation, eliminated corruption, developed and implemented a single very demanding strategy, introduced new production sites.
One of the achievements in recent years has been the success of Rosoboronexport in foreign arms markets. Today, Rosoboronexport's portfolio of orders exceeds $40 billion.
By 2025 Rostec plans to achieve parity by revenue of military and civil products of 50/50 (currently it is about 70/30).In the new 2025 Development Strategy, we set a target for revenues at an average annual growth rate of at least 17 per cent and we are working hard to implement it. According to our forecasts, its growth in 2017 will be about 22 per cent.
India Strategic: How do you see the role of India in the development strategy of Rostec State Corporation?
Chemezov:I would like to emphasise that India is Russia's privileged strategic partner. In a tough international competition environment, by practice we prove that Russian-Indian military-technical cooperation is not only steadily developing, but also deepening. Our strategy is to further expand cooperation with Indian producers in accordance with the policy of "Make in India", proclaimed by the Government of Prime Minister Narendra Modi.
Only Russia transfers 100 per cent of technologies to India, which allows Indian defenсe companies to develop their own military production in full. For example, in India, through Russian licenses, production of Su-30MKI aircraft is underway, as also major overhaul of RD-33 aircraft engines. A striking example of Russian-Indian cooperation is the creation of a unique supersonic cruise missile BrahMos. Similar Russian technologies have not been transferred to any other country.
Today, Rosoboronexport's portfolio of orders in India exceeds $4 billion and the current planning of the Russian-Indian military-technical cooperation is carried out on a long-term basis.
India Strategic: What is the status of the Indo-Russian FGFA programme? There were reports that the program was stuck in connection with costing issues.
Chemezov:As for the project of joint development of a fifth-generation fighter (FGFA), work is underway. The first stage of the project is completed, now the second stage is under discussion. I think that the contract documents in the very near future will be signed. The project is very complex, but the work continues, although not so quickly.
India Strategic: What is the contract stage for the delivery of S-400 Triumf systems in India? When will the delivery begin? Apart from the missile system, what are the other features of the deal, and is there any particular reason for the delay?
Chemezov:The intergovernmental agreement on this project was signed in Goa just one year ago. This agreement is on the supply of the most modern equipment for strategic purposes. Now it is important not to rush things and give both parties time for contract negotiations.
Discussion of this contract is at a profoundly advanced stage. Currently, the technical details of the contract are being discussed. This is a very complex contract with many technical specifications and variables, as well as pricing conditions, production and delivery schedules; everything must be carefully coordinated. I am confident that as soon as the negotiations are completed, the contract will be signed. The work is proceeding according to plan and this pace fully meets our expectations.
India Strategic: What is the status of the supply of additional 48 Mi-17 V5 helicopters to India? When do you expect the signing of the contract?
Chemezov:Negotiations with the Indian side on the delivery of 48 Mi-17 V5 helicopters have been completed; we expect to sign the corresponding contract in the first quarter of 2018.
India is the largest foreign operator of Mi-8/17 helicopters, and they have proven themselves through decades of use. One of its most competitive advantages is the cost of an hour of flight, which is unmatched by any of the competitors. The increase in the fleet of these helicopters is a very logical step.
In addition, the serious modernisation potential of the Mi-8/17 is confirmed by the development of the Mi-171A2 model, which includes more than 80 changes and improvements to the platform. The very first contract to export a Mi-171A2 was signed with an Indian company during the Dubai Airshow recently.
India Strategic: India is interested in creating a single-engine fighter inside the country in the framework of a new model of strategic partnership. Is Rostec interested in taking part in this?
Chemezov: Russia is very strong in the production of various types of twin-engine aircraft, but at present we do not produce single-engine fighters. And our main twin-engine aircraft, both MiGs and Sukhois, are used by the Indian air force.
But if India wants to develop its own single-engine aircraft, and if India is interested in international cooperation to develop this aircraft, Russia and Rostec will be open to cooperation. Thus, if we are invited to participate in the joint development of a single-engine aircraft, we are ready to do this, as it was done in the past with other Russian-Indian projects. The BrahMos supersonic missile is a good example of such cooperation between the two countries.
India Strategic:Recently, India has opened a tender for over 100 helicopters with naval equipment and naval multipurpose helicopters? Will Rostec participate in it?
Chemezov:Russian Helicopters has already announced its intention to participate in this tender with the Ka-226T model, where they will be represented by Rosoboronexport (both companies are part of Rostec State Corporation).
In the tender for the supply of more than 100 helicopters for the Indian Navy, the conditions for all are the same. Whether the Ka-226T is selected or not, I do not know, but our helicopter meets all the requirements presented in the tender documentation, and its technical characteristics exceeds our competitors. We already have a solution for the naval version of this helicopter with folding blades.
Joint venture Kamov Ka-226T with India is a synergetic project with additional opportunities. I would like to tell our Indian colleagues that if the Ministry of Defence of India selects the Ka-226T, India can save money significantly. Thanks to the project for joint production of helicopters, there are opportunities for joint maintenance, training of pilots and mechanics and other related costs.
It seems to me that this will be a reasonable step for the Indian authorities, because they will support the domestic manufacturer in this way, since it is HAL that has a 51 per cent stake in the Russian-Indian Ka-226T JV.
India Strategic: In what areas of industry can Rostec expect to cooperate with India next year? What promising agreements have been signed recently?
Chemezov:In the near future, we plan to move on from direct supplies to joint research, development and production, and the creation of joint ventures. This cooperation is in the high-tech industry between our countries, which was previously non-existent outside the sphere of military-technical cooperation. Rostec is building up its competencies in the field of microelectronics, optics, IT, medical equipment and pharmaceuticals, telecommunications and aerospace technologies in recent years. We are ready to develop these areas together with our Indian partners, both public and private companies.
Large potential of cooperation with India exists for our subsidiary company Natsimbio. As you know, India has made great strides in pharmacology and is one of the world's recognised leaders in the manufacture of medicines. We are ready for cooperation; in particular, in the direction of organising production of a number of Indian medicines in Russia.
The Indian company Ishvan Pharmaceutical is an investor in projects on the transfer of vaccines. Together with them, Natsimbio created the company Pharm Aid Ltd, which deals with the projects related to transfer of technology and production localisation.
In October 2017, an integrator of Russian IT solutions in the international market, RITE (part of Rostec State Corporation) and Aark Infosoft Pvt Ltd. (India) signed a memorandum on cooperation in the development of complex IT projects in India. The companies agreed on cooperation on Smart City projects in three cities of India, the development of cyber security and electronic elections in the region.
Republished with the permission of our partner India Strategic.
http://www.indiastrategic.in/2018/01/30/russia-continues-to-view-india-as-a-privileged-strategic-partner/
The featured photo shows Sergey Viktorovich Chemezov CEO of Rostec Corporation. Credit: India Strategic
This article was first published on February 13, 2018.