Airbus Defence and Space Offers Satellite Solutions for South Africa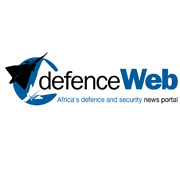 Airbus Defence and Space is rolling out a range of satellite-based solutions, from intelligence surveillance and reconnaissance to command and control, and is offering these to the South African military and other entities.
The new offerings were highlighted during the recent Airbus Defence and Space South Africa Defence Day 2018 presentation in Pretoria. South Africa is already a user of Airbus satellite products, with the South African National Space Agency (SANSA) buying SPOT 6/7 imagery, which is used by various government departments including Agriculture, Forestry and Fisheries; Water Affairs; Environmental Affairs and Stats SA.
The South African National Defence Force (SANDF) uses various components of the Airbus Defence and Space ACTINT (ACTionable INTelligence) reconnaissance evaluation software as part of the South African Air Force's (SAAF's) Joint Air Reconnaissance Intelligence Centre (JARIC). Airbus hopes the SANDF will use its other satellite-based solutions and is also in discussions with the Council for Scientific and Industrial Research (CSIR). The CSIR is developing domain awareness systems, including its SeaFar maritime domain awareness system, which will make use of satellite data.
Emmanuel Flory, the head of Solutions at Airbus Intelligence, said the Airbus Defence and Space solutions offerings are divided into four business lines: Space Systems, Military Aircraft, Unmanned Aerial Systems and Communications Intelligence and Security (CIS).
The CIS side covers secure communications, intelligence, cyber security and new business. On the defence and security side, Airbus offers a multitude of products and services, such as its Fortion command and control systems and intelligence, surveillance and reconnaissance (ISR) solutions (including human, communications, image, open source, electronic and geospatial intelligence). For example its Conflict Atlas and Go Monitor services provide on-demand monitoring and geointelligence service
Airbus said that based on its own optical and radar satellites, it has developed a large intelligence portfolio for defence and security. Its solutions cover data collection and analysis to information dissemination and monitoring. This is augmented with third party and open source intelligence.
Data collection is through satellites, telecommunications, pseudo-satellites, the Fortion Multi-Sensors Surveillance Vehicle, Direct Receiving Stations etc. Airbus has many different satellites it can call on, such as the SPOT 6 and 7, Pléiades 1A and 1B, KaZeoSat1, TerraSAR, DMC constellation etc. These provide both radar and imagery. By 2022 Airbus will have 14 satellites that will be operational and is continually investing to expand its offerings. For instance, the Pléiades Neo constellation will add four identical satellites with 30 cm resolution able to use the SpaceDataHighway, allowing the transmitting of up to 40 terabytes of data per day in almost real time.
Apart from satellites, Airbus is pursuing the development of Zephyr, a High Altitude Pseudo Satellite (HAPS), which is an unmanned solar powered aircraft designed to operate at the edge of space and provide imagery with a resolution of up to 10 cm. Airbus hopes to demonstrate an endurance of three months for the aircraft. The Zephyr will become fully operational in 2020.
Flory said Airbus is not just selling imagery but services as well, including software and analytics to process satellite data – for example, agriculture software can tell farmers where to put fertiliser and how healthy their crops are. Agriculture is one of the markets Airbus is pursuing, along with others such as maritime surveillance, agriculture, location based services (such as Google services), oil and gas, mining, forestry etc.
In the future Airbus is expanding into massive intelligence and machine learning data analytics. The Massive Intelligence solution will automatically process huge amounts of data from all sources, including imagery, open sources, signals and cyber and human intelligence. A customer's own data and analytics can also be integrated. Applications include detecting changes at locations using satellite imagery (for example borders or nuclear power plants) and web scanning and alerts (which can warn of civil disturbances or unusual activity, for example). Massive Intelligence solutions can be used for things like conflict, crisis and embargo monitoring, damage assessment, border surveillance, refugee camp monitoring, police missions, radicalisation and terrorism threats and natural disaster response, amongst others.
"The future lies in the capability to securely process and fuse massive volumes of multi-source data and to perform predictive analysis," Airbus said, adding that it is investing in cloud computing, data hosting and automated analysis. The Airbus data storage cloud would give users private and secure access.
Apart from South Africa, Airbus is also targeting other countries in the region. Namibia is looking to set up a space data centre to collect and process satellite data and Airbus is in discussions with the Namibian government over this. A decision will be taken later this year on whether to proceed or not. Airbus has already done a trial with Namibia covering maritime security – illegal fishing is a major concern for the country.
Flory said there is also strong interest from the Gulf of Guinea for maritime security – countries in the region are putting together funds for the purchase of maritime domain awareness centres. There is similar need on the East coast of Africa to combat maritime challenges.
"Airbus is building on its expertise on big data, machine learning and predictive analysis, in order to support the maritime industry to increase knowledge, anticipate threats, trigger alerts and suspicious behaviour and improve efficiency at sea," the company said. Its maritime domain awareness centre offering collects data from sensors such as coastal stations, AIS, satellite imagery or MetOcean models and fuses and analyses data to extract trends, behaviours and threats.
As an example of what its maritime domain awareness technology can do, Airbus said it used its Pléiades satellites to find the Aris 13 oil tanker that was hijacked by Somali pirates on 13 March 2017 as the pirates had cut off communications and positioning equipment. The vessel was located few days later by an Airbus team using AIS data and satellite imagery, and subsequently freed.
Airbus will be promoting its space-based products and solutions at Africa Aerospace and Defence (AAD) at Air Force Base Waterkloof in September. Offerings on display will include its latest Agri solution and One Atlas, amongst others.
First published by our partner defenceWeb on Jun e12, 2018
http://www.defenceweb.co.za/index.php?option=com_content&view=article&id=52017:airbus-defence-and-space-offering-new-satellite-solutions-to-south-africa&catid=35:Aerospace&Itemid=107