South Africa Exported R4.5 Billion Worth of Weaponry in 2017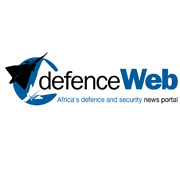 The South African defence industry exported R4.5 billion worth of military equipment in 2017, up from R4.2 billion in 2016, according to the National Conventional Arms Control Committee (NCACC).
The figures were presented to the Joint Standing Committee on Defence (JSCD) at the beginning of June. In a presentation by Minister Jeff Radebe, Chairperson of the NCACC, it was revealed that 1 671 export permits were authorised in 2017, amounting to R4 558 005 492. The permits covered 86 different countries.
In 2017 South Africa imported R256 million worth of military equipment from 73 countries, with 1 122 import permits authorised.
This compares to 2 245 import permits worth R616 million from 188 countries authorised in 2016, and R4.196 billion in exports from 2 913 permits covering 239 countries.
The presentation to the Joint Standing Committee on Defence did not reveal the makeup of the equipment exported in 2017.
Information from the 2016 NCACC annual report shows that armoured personnel carriers (APCs) were major exports with over a dozen countries taking up options to acquire South African APCs. This included Angola (24 vehicles); Ivory Coast (two vehicles), Denmark (two vehicles); Iraq (ten vehicles); Jordan (14 vehicles); Kazakhstan (four vehicles); Kenya (seven vehicles); Malaysia (one vehicle); Mali (seven vehicles); Thailand (20 vehicles) and Saudi Arabia (30 vehicles). Singapore received 19 armoured vehicles and 27 hulls.
Other exports in 2016 include 40 mm gun, mortars, machineguns, missiles, bombs, rockets, ammunition, electronics, countermeasures, software and sensors.
Total defence exports for the 2015 calendar year amounted to R2.7 billion. This compares to R2.98 billion for 2014, R3.2 billion the year before and R10.6 billion in 2012.
This article was first published by our partner defenceWeb on June 18, 2018 and is reprinted with their permission.
http://www.defenceweb.co.za/index.php?option=com_content&view=article&id=52073:south-africa-exported-r45-billion-worth-of-weaponry-in-2017&catid=7:Industry&Itemid=116