The Future of the Indian Submarine Force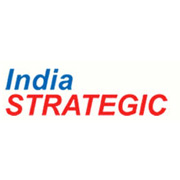 Arakkonam, Chennai.
On March 29 a chapter of Indian Navy's flying prowess as part of its aviation arm, took a farewell bow as eight Tu-142MR (Tuploev) planes of the Indian Naval Air Squadron (INAS) 312 were decommissioned after proudly serving the Indian Navy for 29 long years. A poignant ceremonial fly past was held at INS Rajali, India's premiere Naval Air Station in Arakkonam, as Tu-142s made their last flights.
At the expense of repetition, it needs reiteration that submarines form a vital part in the inventory of any large Navy's three-dimensional 'Order of Battle' (ORBAT).
A conventional diesel powered submarine has less visibility in peace, because it is essentially a vehicle for war constantly working up when not in refit or self maintenance period (SMP), and executing arduous 'war patrols' fully armed with lethal torpedoes and missiles loaded in congested spaces with long periods under water.
In peace time submarines contribute to intelligence operations, and train the surface fleet and anti submarine planes and helicopters in Anti Submarine Warfare (ASW) in exercises called CASEXES.
Nuclear powered submarines with potent missiles and torpedoes have endurance under water and are called SSNs as they are not easy to detect. The nuclear powered and armed with nuclear tipped under water launched long range missiles are vehicles for nuclear deterrence called SSBNs. Submarines with special under water kill torpedoes are also dubbed as Submerged Submarine Killers (SSKs).
India needs all these types in numbers as India has two partnering nuclear nations, Pakistan and China as its neighbors with increasing submarine ORBATs. Submarines pose threats in being. China also has ambitions to base ships and submarines in the Indian Ocean Region (IOR) in the long term with captive bases.
A submariner's motto, is to 'run deep and run silent', and the underwater service is dubbed as the 'silent service'. Submarines are referred to as manmade stealthy 'sea-monsters', requiring quality and well trained manpower, and the Indian Navy's submarines are based on both coasts with a submarine training school INS Satavahna at Vishakapatnam and a new submarine base Varsha is coming up South of it on the East coast near Rombili.
This will decongest Vishakapatnam where nuclear submarines are based and constructed at the Ship Building Centre(SBC) in the Eastern Naval Command.
The Indian Navy's submarine strength had risen to a healthy twenty modern boats in early 1990s with seven Foxtrots, nine new Kilos, two new Shishumars and nuclear powered INS Chakra which was completing its four year lease (1987-91) from the Soviet Union with highly trained crews.
But steadily the ORBAT has been falling with no orders till 2006, and is now down to fourteen conventional and two nuclear submarines which include the nuclear Akula INS Chakra on lease since 2012 from Russia and the nuclear powered home- made INS Arihant with 750-km K-15/B -05 nuclear tipped missiles.
The second of three home-made larger nuclear submarine Arighat with an additional plug to accommodate longer ranged 2000km K-4 underwater launched nuclear missiles is in advanced stage of construction, and Russian media reports another Akula is likely to be transferred on lease.
The current Navy's detailed ORBAT stands at the aging nine imported Russian 2,400 ton Kilos with Klub missiles and CET-65 torpedoes. Unfortunately, INS Sindhurakshak was lost on 14th August 2013 with eighteen lives in an internal explosion in the Naval Dockyard Mumbai while she was preparing for a War Patrol.
The Indian Navy does not have long refit facilities for its 877 EKM Kilos and has to send them to Russia for the two year long refits where a submarine is stripped and upgraded at high cost.
INS Sindhukesari arrived at the Zvezdochka Shipyard in Severodvinsk near where INS Vikramaditya was refitted in mid June this year aboard the dock ship Rolldock Star, and it is reported INS Sindhuraj is slated for refit later. INS Sindhukriti was refitted and upgraded with Klub missiles at the Hindustan Shipyard Ltd (HSL) but the refit took a decade as support in India and expertise was lacking. The exercise to refit 877EKM Kilos in India was given up.
The Navy's ORBAT also includes four 1,800-tonne SUT-B torpedo firing HDW-1500 Shishumars, of which two were imported from Germany and two INS Shalki (S-46) and Shankul(S-47) were built in India at Mazagon Dock Shipbuilders Ltd (MDSL) Mumbai in 1992 and 1994, respectively, and are being fitted out with Harpoon missiles.
The first of six 2,000-tonne Scorpene submarine INS Kalvari built by MDSL and DCNS was commissioned on December 14, 2017 by Prime Minister Narendra Modi and is fitted with the SUBTICs command and control and SM-39 Exocet missiles but it's torpedo has not been selected. The Shishumar's SUT-B torpedo was used in the trials.
However, it is of concern that eleven of the current fourteen conventional boats are over twenty-five years old. Their quality for war patrols has perforce begun to deteriorate, and nearly a third remain in refit or SMP.
In recent times Navies are fitting out plugs of autonomous Air Independent Propulsion (AIP) systems or Sterling Engines, to remain under water with internal breathing for longer durations to avoid coming up to charge batteries and evade detection.
Indian Navy plans to enter the AIP regime with its next set of submarines called Project 75 (India) for which and an RFI for six submarines has been issued and replies are expected by October 16. DRDO's Naval Metallurgical Research Laboratory (NMRL) at Ambarnath near Mumbai and Larsen and Toubro (L&T) are currently holding trials for an AIP system named Marin with foreign help as AIP is inescapable for modern submarines.
The Defence Acquisition Council (DAC) has approved eight SSNs to be built in India under a strategic partnership but progress for even the RFI has been slow, though it is reported design work is in progress by Navy-DRDO and L&T in a facility near Gurgaon.
This then is a current submarine status report and there is a genuine lament that the Indian Navy's submarine strength is at its lowest numbers and the reasons for the decline is because India's inherent security postures since Independence have been reactive to threats, and not properly planned, and funds remain constrained, as there is no combined tri service appreciation of needs.
Government has set up a Defence Planning Committee (DPC) with the three Chiefs under National Security Adviser (NSA) Mr AK Doval to follow up.
Some essential acquisitions in the past have also been cancelled due to corruption charges, and India's submarine plans have been the victims of these policies. The Government approved a 30-year two line twenty-four submarines plan as early as 1999 but it could only order one line of the six Scorpene submarines in 2006 called Project 75, with option for six more.
Fortunately, Indian Navy realised the need for nuclear powered submarines in the 1980s as inescapable vessels as they can remain underwater as long as supplies allow.
DRDO set up the Project Advanced Technological Vessel (ATV) now called Aakanshka under naval command, which has delivered INS Arihant as a Made in India submarine for nuclear deterrence in a Public Private Partnership (PPP) with Larsen & Toubro Ltd (L&T) which was provided a full shed on lease at SBC.
Navy also set up a Very Low Frequency (VLF) communication facility in South India INS Kattaboman for communications with SSNs and SSBNs which carry the French Neriedes under water antennae, whose role is deterrence and indicates the importance of nuclear submarines in a nation's ORBAT especially for a nation like India which has two nuclear neighbours Pakistan and China.
The PLA (Navy) has over ten nuclear submarines with long range missiles and is set to supply Pakistan with conventional and nuclear propelled submarines to be based at Ormara in the future.
The Pakistan Navy has operated three French Agosta-90B/Khalid and two Agosta-70 submarines built and modernized at Karachi, and refitted in Turkey. Pakistan Navy's (PN) is set to acquire 6/8 double-hulled 6,000- ton Type Diesel S-041 and S-039 Yuan Hybrid AIP submarines. Construction of the boats has begun near Shanghai and the first is expected by 2020 at Ormara at PNS Jinnah where joint work has started with China as it has a naturally protected bay and inlet.
Ormara is 120 nm from commercial Gwadar, the other port China operates.
Co-operating with the United States and QUAD partners in ASW in the Indian Ocean will help enhance India's ASW capacity as the Indian Ocean is witnessing China's increasing activity and ambition in the region.
Submarines can shape the region's security environment for deterrence and the Indian Navy faces a significant under water threat in the years to come but it is hoped with the speeding up of deliveries of the five Project 75 Scorpene submarines at one a year, and SSBN Arighat and another Akula joining, the Indian Navy's silent service will look up.
Cmde Ranjit B Rai is a former DNI and author of The Modern & Future Indian Navy
This article was republished with permission of our partner, India Strategic.
A recent article by Balaji Chandramohan in The Diplomat highlights the evolving orientation of Indian maritime policy.
As India's politico-military orientation is adjusting to the change in the United States' Command structure and geostrategic orientation from the Asia-Pacific to Indo-Pacific, the region of Pacific Islands will get more strategic attention from India.
To start with, India's maritime strategic orientation is toward the rimlands of Eurasia, which is reflected in it giving greater strategic importance to the littoral areas in the greater Indo-Pacific region (such as the Bay of Bengal, Arabian Sea, and South China Sea). Therefore, the region of the Pacific Islands in Oceania had long been neglected in India's maritime strategic thinking.
However, this is about to change. India's maritime disposition seems to envisage having command of the sea in the Indo-Pacific, apart from securing its interests in the coastal areas.
For the rest of the analysis, see the following:
https://thediplomat.com/2018/06/indias-strategic-expansion-in-the-pacific-islands/