Mali Receives Super Tucanos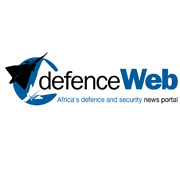 Mali's air force has taken delivery of four Embraer Super Tucano light attack and trainer aircraft after placing the order three years ago. Another two are still to be delivered.
The four aircraft (PT-ZTN, PT-ZTI, PT-ZTJ and PT-ZTF) were seen in Recife on 7 July during their delivery flight from Brazil. They stopped there overnight before heading on to Mali, where they arrived on 10 July. They were officially received by President Ibrahim Boubacar Keita the following day at Air Base 101, together with other dignitaries that included Prime Minister Soumeylou Boubèye Maïga, and Chief of the Air Force General Souleymane Bamba.
Keita said the arrival of the new aircraft was part of the rejuvenation of the country's military and that the need for aircraft was great in such a large nation.
Mali signed a contract with Embraer for the six aircraft at the Paris Air Show on 15 June 2015. Embraer said the contract includes logistic support for the operation of these aircraft and also provides a training system for pilots and mechanics of the Mali Air Force. Ten pilots and 17 technicians have been trained on the new Super Tucanos.
It is understood that the four aircraft delivered are configured for light attack and close air support while the remaining two will be fitted with surveillance systems and used for intelligence, surveillance and reconnaissance (ISR) missions, including border patrol. The first two aircraft were first seen undergoing test flights in November and December 2016 at Bacacheri Airport in south-eastern Brazil.
Bamba said that during the first half of 2018, Mali's Air Force flew 1 068 missions, accumulating 1 696 flight hours. This included 75 medical evacuations and the transport of 25 prisoners. Reconnaissance aircraft carried out 410 missions, transport aircraft transported over 9 000 people and 78 tons of cargo and combat aircraft flew 359 missions during which they fired 155 rockets and 582 23 mm rounds.
The Super Tucano delivery is the latest in a series of acquisitions for Mali's Air Force, which has received nearly a dozen new aircraft over the last couple of years. In October 2017 Keita welcomed the delivery of new aircraft to the country's Air Force, including a C-295W transport, two Y-12 light utility aircraft, two Mi-35M combat helicopters and a Super Puma transport helicopter.
The two Y-12E light transport aircraft were delivered from China in early September 2017 and joined a number of Basler BT-67 turboprops in Malian service. The delivery of the two Mi-35Ms was confirmed by Rosoboronexport on 3 October. The Mi-35M sale was announced last year. According to the EU Training Mission in Mali's September newsletter, Mali has another two Mi-35Ms on order and these will be delivered by 2019.
Mali is expanding its Air Force and taken delivery of new transport, attack and training aircraft. In October 2016 the country received its first of two H215 Super Puma helicopters from Airbus Helicopters (purchased for $18 million) and that December a single C295W transport from Airbus Defence and Space. The C295W is being used to provide logistics support, medical evacuation, and troop transport capabilities to the Malian military.
As noted by the EU Training Mission, in January 2016 Keita announced the implementation of a military investment plan to the value of 1,230 billion CFA. This plan formed part of the "Military Orientation and Planning Law (Loi d'orientation et de programmation militaire, LOPM)", approved in February 2015. This covers the modernisation of the Malian Armed Forces and the recruitment of 10 000 volunteers. The Malian Armed Forces should number 20 000 by 2019. The plan also includes the reorganisation of the Air Force and the purchase of new aircraft.
First published by our partner defenceWeb on July 12, 2018.
http://www.defenceweb.co.za/index.php?option=com_content&view=article&id=52358:mali-receives-super-tucanos&catid=35:Aerospace&Itemid=107