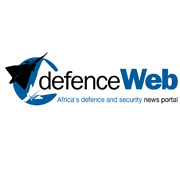 Egypt has requested the sale of ten Boeing AH-64E Apache attack helicopters at an estimated cost of $1 billion.
The possible Foreign Military Sale (FMS) was approved by the US State Department on 27 November, with the Defense Security Cooperation Agency (DSCA) delivering the required certification notifying Congress of the possible sale.
In addition to the ten Apaches, Egypt has requested to buy 24 1700-GE-701D engines, 12 Modernized Target Acquisition Designation Sights/Pilot Night Vision Sensors (M-TADS/PNVS), 24 Honeywell Embedded Global Positioning Systems (GPS) with Inertial Navigation System (INS) (EGI) (20 installed, 4 spares), 24 M299 Hellfire missile launchers, 135 Hellfire missiles, five M36E9 Captive Air Training Missile (CATM) AGM-114R, and 12 AAR-57 (V) Common Missile Warning Systems (CMWS).
Also included are M230 30mm Automatic Guns, AVR-2 B Laser Detecting Sets, AN/ARC 201E Single Channel Ground and Airborne Radio Systems (SINCGARS), AN/APR- 39D Radar Warning Receivers, AN/AVS-6 Night Vision Goggles, and AN/ASN Doppler Radar Systems. Also included in the request are communication and electronic equipment, training, spares and documents.
"Egypt intends to expand its existing fleet of multi-mission heavy attack helicopters to address US-Egyptian interest in countering terrorist activities emanating from the Sinai Peninsula that undermine regional stability. This sale will contribute to Egypt's military goal to update its capability while further enhancing greater interoperability between Egypt, the US, and other allies," the DSCA said.
The DSCA added that the Apache notice is required by law and does not mean the sale has been concluded.
Egypt is a big user of the Apache, with 46 AH-64Ds in service. The new helicopters will join the Egyptian Air Force's Kamov Ka-52s, of which Egypt has 46 on order. So far, around 34 Ka-52s have been delivered. Egypt has been keen to diversify its procurement sources since the 2013-2014 temporary freeze in weapons deliveries from the United States following a military coup.
Published by our partner defenceWeb on November 28, 2018.