Russian Helicopters and MRO Facility in Egypt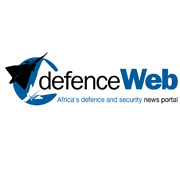 Russian Helicopters is establishing a maintenance, repair and overhaul (MRO) centre for Mi-8/17 helicopters in Helwan, Egypt, which should be certified in 2019. The centre will initially maintain Egyptian Air Force Mi-8T and Mi-17 helicopters.
The company made the announcement following the first Egypt Defence Exhibition (Edex) outside Cairo this week.
Russian Helicopters said that in the future, the Egyptian MRO facility would maintain Mi-17V-5 helicopters.
The new MRO facility will be based at the facilities of the Helwan Factory for Developed Industries (HFDI). Between 2015 and 2018, Russian Helicopters equipped HFDI with maintenance and repair equipment and conducted personnel training at the Aviation Training Centre of the Novosibirsk Aircraft Repair Plant.
"One of the key objectives of JSC Russian Helicopters is to organize a system of after-sales support providing first-class service throughout the complete life cycle of Russian-made rotorcraft. The holding intends to continue expanding its global network of authorized service centres," said Igor Chechikov, Deputy Director General for After-Sales Support of Russian Helicopters.
"Over the past three years, in cooperation with our partners from HFDI we have performed a tremendous job establishing the MRO centre for Russian-made rotorcraft at the factory's facilities. The Egyptian side is already in process of performing a pilot Mi-8T and Mi-17-1V overhaul upon the results of which we plan to proceed with certification of the centre."
"Egypt is a long-standing and strategically important partner for Rostec. We cooperate in a wide range of areas. At the same time, helicopter industry and after-sales service of equipment are one of the key areas of our cooperation," said Viktor Kladov, Director for international cooperation and regional policy at Rostec. "Certification of the helicopter service centre in Egypt opens up new opportunities for expanding cooperation with local partners."
This article was first published by defenceWeb on December 6, 2018.