India to Acquire C-295 for the IAF and the Coast Guard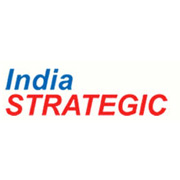 New Delhi. After a flurry of activities spanning last few months, decks have been finally cleared for the acquisition of C295 cargo planes for the Indian Air Force (IAF) and Indian Coast Guard (ICG). As per sources, a total of 62 aircraft will be acquired in the first deal – 56 for the IAF and remaining six for ICG. As per the purchase agreement the first 16 aircraft would be through direct import and the remaining 46 to be manufactured by a Tata-Airbus combine in India.
Since commercial bids were open in March 2018, hectic parleys have taken place between the bidder, Airbus and the Contract Negotiating Committee (CNC) of the Ministry of Defence (MoD) to resolve a number of issues that, apart from pricing, also included offsets, performance-based logistics and the indigenous content on the Indian made aircraft.
The deal is reportedly pegged at 2.5 billion euros or $2.85 billion (Rs 19,950 crore) as per the existing exchange rates.
The Tata-Airbus JV Company is scouting possible sites at Pune/Bengaluru to set up the manufacturing plant in India. The deal also specifies achievement of 30-40 per cent indigenous content within three to four years of starting the aircraft's manufacturing process in India.
The formal signing of the contract however is likely to happen in the beginning of next financial year (FY2019-20) as it would entail immediate payment of up to 15 per cent advance as per the existing norms, at the time of signing the contract.
While the IAF version would essentially be to fulfill the requirements of a tactical airlifter, the Coast Guard would get the maritime version as a Multi-Mission Maritime Aircraft (MMMA).
Once the manufacturing process is fully established in India, the aircraft has the potential of being converted into a regional turboprop airliner to meet the vast Indian/Regional demand in the civil sector.
This article was first published by our partner India Strategic in December 2018.