Boeing Delivers Four Chinook CH-47F (I) Helicopters to India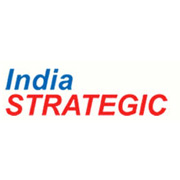 New Delhi. Boeing has delivered the first four Chinook CH-47F (I) helicopters at the western Indian port of Mundra in Gujarat for the Indian Air Force (IAF), the company announced February 10.
The helicopters have come in containers, and Boeing engineers will assemble them and hand them over to the Indian Air Force shortly. After ground and flying tests, they would be ceremonially inducted at the Chandigarh airbase in due course, from where supplies to the northern and western borders are maintained for the Indian Army and Air Force personnel.
IAF had contracted for 15 Chinooks, with some Indian specifications, in 2015 for $1.1billion with an option clause for another seven at the same price. Boeing has begun their delivery well in time, and the remaining 11 will be handed over to IAF as per an agreed schedule.
So far, the huge Soviet Mi-26s, acquired in 1986, have been executing the heavy heli-lift tasks to the forward bases admirably but their service life has long been over.
The Chinooks are much more advanced machines though and should carry more weight to the forward bases, thanks to their twin contra-rotating rotor blades which provide them phenomenal stability in the rough, mountainous Himalayan terrain as well as the sea level. The old technology Mi-26, albeit huge with a 20-tonne capacity, could not deliver more than three to five tonnes when it came to the high altitude forward bases, some as high as 16,000 feet.
Notably, a helicopter delivers its best performance at sea level, and that is what is kept in mind when helicopters are designed. India has the unique requirement of very high mountainous operations due to troubled borders.
Boeing has described the CH-47F (I) Chinook as an advanced multi-mission helicopter that will provide the Indian armed forces with unmatched strategic airlift capability across the full spectrum of combat and humanitarian missions. The Indian Air Force currently has 15 Chinook helicopters on order.
The ahead-of-schedule arrival of the Chinooks validates Boeing's commitment to delivering on its promise of modernising India's defence forces. Through its current partnerships with Indian Air Force and Indian Navy, Boeing has ensured high rate of mission readiness and increased operational capabilities, Boeing said while announcing the delivery at the port.
This article was published by India Strategic in February 2019.
Boeing Delivers Four Chinook CH 47F (I) Helicopters to India