Canadian Electronic Warfare LOI released 5 Feb 2019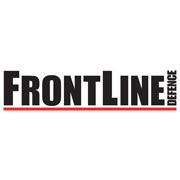 An ambitious proposal to enhance the Canadian Armed Forces' electronic warfare capabilities moved a step closer to fruition with the publication of a Letter of Interest (LOI) to prospective suppliers, posted by Public Services and Procurement Canada (Buyandsell.gc.ca).
The deadline for industry responses is 13 May 2019, and an industry day is proposed for sometime this summer.
A critical need underscored by the CAF's experiences in Afghanistan, the Canadian Forces Land Electronic Warfare Modernization (CFLEWM) project could have a budget upwards of $250 million. Interoperability is required not only between various Army elements but also air and naval platforms and with allies' EW systems.
LOI background information describes the goal of the project as an upgradeable broad-ranging capability to sense and act within the electromagnetic spectrum and to shield friendly forces.
"These capabilities will contribute to gaining the initiative and surprising the enemy by selectively exploiting or denying adversarial use of the electromagnetic spectrum in order to understand the potential adversary's intent, prevent them from gaining a clear understanding of the operational environment, and ensure that they cannot impede friendly manœuvre through the use of electromagnetic triggers," it says.
The need has been known for some time, as acknowledged in June 2017 by Defence Minister Harjit Sajjan when he released Strong, Secure, Engaged, the Liberals' defence policy paper. "Technology and the changing nature of conflict itself have fundamentally altered the landscape on which we operate," he said. "That rapid change will continue, so we must be more agile than in the past."
The CFLEWM project is still in the early options analysis phase within the Department of National Defence. PSPC says that "A preferred option is expected to be identified and selected by summer 2020," setting the stage for project definition and implementation phases. "Initial Operational Capability (IOC) is planned for June 2025, and Full Operational Capability (FOC) by September 2027," according to PSPC.
Stressing that the LOI is not a Request for Proposals, PSPC (which still self-identifies as Public Works and Government Services on its site), says prospective bidders should limit their response to "comments, concerns and recommendations regarding how the requirements or objectives […] could be satisfied."
First published by our partner Front Line Defence on February 5, 2019.