Fujitsu UK and South African Defense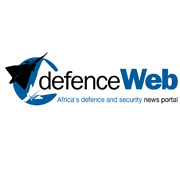 Information technology services provider Fujitsu UK is looking to partner with South African companies to promote technology for the defence and security industries, especially regarding cyber security.
Fujitsu UK Chairman Simon P Blagden (CBE), a former British paratrooper and a frequent visitor to South Africa stressed Fujitsu did not see their arrival on the South African market as a one-way street.
He said: "We very much want to see this as a two-way process. We're very much aware that there are some great technologies here in South Africa and we believe that with good partnerships we could open the world to South African technology as well.
"A good example of one of our early partnerships is we developed a technology called 'Palm Vein'. You can electronically read a fingerprint. You can also electronically read your palm vein structure; that's as unique as your fingerprint.
"The big advantage with palm vein – which is a little bit gruesome – is that you have to have blood running through the veins for it to be read, so you can't just use someone's amputated finger!
"So we developed this technology, exporting it around the world, but interestingly, it was a partnership with a local South African company; a very small start-up firm, just two people, who took this technology and developed the system behind it, which turned it into a logistics process which we believed could be rolled out into any area, whether it's defence or the police force, where you need to have a date and time stamping of a transaction.
"So if someone is issuing you a vehicle or a card or a weapon, the fact that those two people were there at the same time – and it's proved that they were there – creates a contract between those two people. So that's very much a South African company that's helped us develop that."
Blagden had accompanied UK Prime Minister Theresa May on her recent visit to South Africa, and expressed the hope that Fujitsu UK would be able to partner with the South African defence sector.
Describing Fujitsu UK, Blagden said: "Our business is about infrastructure, so we build and manage and design telecom networks for people all over the world, we do computing; everything from small laptops to big supercomputers, to mass storage devices that go into storage centres and then we do great big systems integration projects where we're often taking very complex processes and digitising them, putting some intelligence behind them. We're a large company, we're a 170 000 people around the world.''
Blagden pointed to what President Cyril Ramaphosa and Defence Minister Nosiviwe Mapisa-Nqakula had recently mentioned about cyber security.
"How they could align both cyber security with prosperity, and I think that's very much an aim that we have.
"Our model is to work with companies locally and organisations locally, to help transfer our knowledge and our capability to the local people to benefit from that." He said: "Everything we do comes with complete delivery support, which includes training as well.''
Blagden said that Fujitsu UK is trying to find partners to work with and to align with, especially regarding cyber security.
"Cyber is a big challenge for every government in the world. In the UK we're constantly being attacked by people with good cyber capability from outside our own border and our job is to try and protect governments against that. So what we're looking at here is to bring some of our knowledge and expertise to bear in South Africa with some of the organisations here, whether it's the Department of Defence, or central government."
He added that Fujitsu UK had been in talks with Armscor. He further added that: "We've met a number of very important defence and technology companies here and we're still very early in our strategy here, but we hope we form some lasting partnerships."
First published by our partner defenceWeb on January 31, 2019.