Is the Arctic still an after-thought in Canada?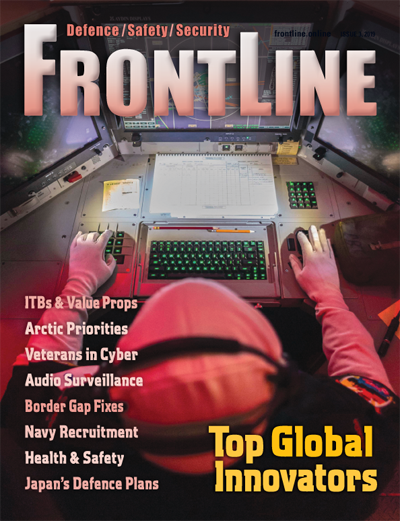 On the day before it kicked off the campaign for the October 21st general election, the federal government quietly published an Arctic and Northern Policy Framework, calling it "a long-term strategic vision" to guide Canada's involvement in the region out to "2030 and beyond." Two days later, the Canadian Armed Forces wrapped up their latest Operation Nanook, the annual sovereignty exercise in which First Nations and Inuit members of the Canadian Rangers practice their skills alongside CAF regular and reserve personnel.
The new document – which is a mainly text effort released only on-line and obviously in a hurry – can be seen as evidence of renewed commitment not only to the region and its peoples but also to preserving Canada's place in the world. While it was drafted with an unprecedented amount of indigenous, provincial and territorial input, it also could be argued that the low-profile release is simply the latest item in a long string of federal commitments.
Prime Minister Justin Trudeau put this initiative in motion in December 2016. The resulting document replaces two initiatives by the former Progressive Conservative administration: Canada's North Strategy: Our North, Our Heritage, Our Future (2009); and a Statement of Canada's Arctic Foreign Policy (2010). As with earlier documents, those held promise but, in the final analysis, were lacking in long-term follow-through.
Does the Liberals' new policy approach mean there's a renewed sense of change in the wind? It must, if Canada's jurisdiction in the Arctic is to be effectively recognized. Other countries covet the potentially rich natural resources in the region, and appreciate the opportunities from a northern shipping route where global warming means longer ice-free seasons.
Canada has held legal sovereignty over the Arctic mainland since 1870, and the archipelago since 1880, but has maintained little effective presence. This is obviously due to geographical remoteness and a generally inhospitable environment – which combine for a daunting logistical challenge.
Generally inadequate federal funding hasn't helped. The political reality is that the North has only three seats out of 228 in the House of Commons and the combined population of Nunavut, the Northwest territories and Yukon is only about 110,000 out of a national 37.5 million.
"Occupation" is central to establishing sovereignty, and this requirement has led to some bureaucratically misguided initiatives in the North over the years. In hindsight, a particularly callous Cold War move by Prime Minister Lester B. Pearson's government saw Inuit families relocated from the Northern Quebec town of Inukjak to Grise Fjord and Resolute in what is now Nunavut. Government inducements and promises of support for these "human flagpoles" were only slowly, if at all, fulfilled.
In 2007, the territorial governments released their own report, Northern Vision: A Stronger North and a Better Canada, which was followed by Ottawa's aforementioned concepts in 2009 and 2010. The language of those government reports have been described as lofty and arguably idealistic, and that remains the case.
Substantial progress also remains elusive: the long-promised Polar-class icebreaker remains basically a concept; the Royal Canadian Navy still cannot operate in thick ice; Royal Canadian Air Force assets in the North are few and far between; and the Army relies heavily on the Canadian Rangers, whose commitment is indisputable (since they live there full time) but their last significant upgrade was replacing old rifles.
That said, there have been some concrete efforts to bulk up our northern presence. One is Canadian Forces Station Alert – essentially a listening post at the northern tip of Ellesmere Island. Then there are the Canadian Armed Forces bases, where a combined military and civilian roster of several hundred personnel in Whitehorse and Yellowknife coordinate military operations in the three Northern territories.
Other than RCAF overflights and the occasional search-and-rescue mission, Canada's military presence in the North is rounded out by a fuelling station at Nanisivik. Long-delayed construction at this abandoned zinc-lead mine on Baffin Island, is supposed to be finished this year. Staffed by a small team, it will service RCN and Canadian Coast Guard ships in summer and be patrolled the rest of the year by Canadian Rangers from Arctic Bay 15 kilometres west.
There's an obvious need for more people in the North but even with global warming it tends to hold little appeal for many; living costs are high, and travel can be daunting (at times impossible).
Yet the federal government persists – as it must. During an August 2018 visit to Nanisivik and Alert, Defence Minister Harjit Sajjan noted that Arctic sovereignty is "much more" than a national defence issue. It is also about "making sure communities have support so they can live."
When his cabinet colleague, Carolyn Bennett, Minister of Crown-Indigenous Relations and Northern Affairs (established on 15 July 2019), announced the latest policy document, she said the goal is to "better align […] national and international policy objectives" in an ongoing "inclusive approach" the government hopes will lead to a practicable shift in how the North is developed, managed and protected.
There's no gainsaying the need for a fresh approach in a region where our claimed jurisdiction is occasionally challenged by some members of the eight-nation Arctic Council (the other full members being Denmark, Finland, Iceland, Norway, Russia, Sweden and the U.S.).
All members have territory within the Arctic Circle and there have been numerous areas of contention. For example, the U.S. and Canada continue to argue over boundaries in the Beaufort Sea; Canada and Denmark both famously lay claim to Hans Island (a 1.2 km rock in the Nares Strait between Ellesmere Island and Greenland); and Canada, Denmark and Russia all claim title to common sections of the Lomonosov Ridge (an 1,800 km submerged formation discovered by Soviet explorers in 1948 and extending from north of Ellesmere to the New Siberian Islands).
The underlying reason for the sundry sovereignty disputes is the mostly untapped natural resources in the region, and there also are strategic concerns.
All of these sovereignty concerns  underscore the importance of continued presence by the Canadian Armed Forces in the North. From 2007 to 2018, the CAF conducted a number of different operations (Nunalivut, Nunakput and Nanook) before amalgamating them under a single operational name – Operation Nanook. Activities this year began in March with two weeks of Nanook-Nunalivut winter exercises in the Northwest Territories. Nanook-Tatigiit in the Yukon from late May to early June focused on wildfire evacuation training; and during the last three weeks of August Nanook-Nunakputcontinued the Canadian presence and monitoring activities in the Northwest Passage. The overall operation wrapped up in September with Nanook-Tuugaalik, a five-week deployment of Canadian Navy coastal defence vessel HMCS Kingston.
"The ability of the Canadian Armed Forces to operate in the Arctic's uniquely challenging environment is of vital importance to Canada's overall security and the safety of the North's communities," affirms Brigadier-General Patrick Carpentier, Com­mander of Canada's Joint Task Force North.
"Specialized training and experience is needed for these complex military arctic and northern operations, as well as a deep understanding of the terrain and the vast logistical requirements. Our Canadian Rangers work with CAF members to share their valuable knowledge and skills about the North and Arctic, and in return the CAF provides them the means required to remain strong at home in the North."
Yet, as Canada continues to pump out policy, Russia has made the Arctic a high priority, launching two new nuclear-powered icebreakers in as many years and, in 2017, opening the Nagurskoye Military Complex, said to be the largest facility of its kind in the high Arctic, on the Franz Josef Land archipelago.
China, with no geographical Arctic presence but calling itself a "near-Arctic state", is openly interested in the Arctic, having published its Polar Silk Road policy last year. China has observer status on the Arctic Council (along with India and 11 other mostly southern European states), and is neither reticent nor bashful about using its military, as witnessed by its belligerence in the South China Sea.
While Canada and its NATO allies must continue to monitor military developments in the Arctic, the official preference is for continued dialogue. As Winston Churchill is quoted (some say erroneously) as saying in 1954 about communism "to jaw-jaw is better than war-war."
But that depends on the sundry parties continuing to act in good faith – which is pretty well all that Canada really has to put on the table at the Arctic Council and other fora. As Sajjan put it during his visit to Alert, the strength of our defence policy is rooted in diplomacy. "We will always work with like-minded partners for the research and development," he said, adding: "But Canada's sovereignty is something we take very seriously."
Others certainly are. The U.S. Secretary of the Navy, supports the notion of a strategic U.S. Arctic port, noting last year that Russia had reopened five Arctic Circle bases manned by 10,000 special forces personnel. In October 2018, aircraft carrier USS Harry S. Truman crossed the Arctic Circle, the first to do so in two decades.
Since then, a 2020 defence appropriations bill before the U.S. Senate calls on the DoD to identify the best strategic port locations in the Arctic, despite fundamental construction challenges in a region largely uncharted since the British explorer James Cook visited 240 years ago.
"Equipment has to be hardened for extreme cold weather," a Homeland Security subcommittee was told by Luke Coffey, a national security and foreign policy analyst at the Heritage Foundation in Washington. While Arctic relations with Russia are mostly benign for now, Coffey says that could change. For now, he says, "this is about just preparing for the future" rather than "preparing for war."
Meanwhile, in what's been called the "biggest ever" Arctic science expedition, the German research vessel Polarstern deployed from Norway on 20 September 2019, and will be in the Arctic for a full year as a base for hundreds of scientists. The MOSAiC (Multidisciplinary drifting Observatory for the Study of Arctic Climate) project is expected to cost around €130M (U$150 million).
Tellingly, and potentially embarrassing for Canada, is that Polarstern will be supported by Russian, Chinese and Swedish icebreakers. While the stated objective of MOSAiC is to study the climatic system with a view to giving more certainty to forecasting, and the impetus is ostensibly civil – the greater military implications should be obvious, and worrisome.
© 2019 FrontLine Defence and Security (Vol 16, No 3)
https://defence.frontline.online/article/2019/3/12577-Is-the-Arctic-still-an-after-thought-in-Canada%3F