Morocco Adds Apaches to their Defense Force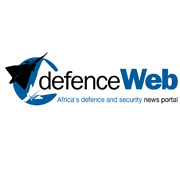 Morocco has ordered 24 AH-64E Apache attack helicopters from Boeing in a deal worth $440 million, after requesting the aircraft in late 2019.
The US Department of Defence on 25 June said Boeing had been awarded a $439 179 677 contract for new-build Apache AH-64E aircraft and Longbow crew trainers for Morocco.
Boeing said deliveries are expected to begin in 2024, with the contract expected to conclude by March 2025.
"This is another step forward in our long partnership with the Kingdom of Morocco," said Jeff Shockey, vice president, Global Sales and Marketing, Boeing Defence, Space & Security and Government Services. "Worldwide demand for the Apache is growing and we are proud to provide this best-in-class capability to Morocco."
Boeing added that Morocco is the 17th country to acquire the Apache and Boeing has delivered nearly 2 500 Apache helicopters to 16 nations to date, including the United States, Netherlands, Greece, United Kingdom, Japan, India, Singapore, South Korea and Saudi Arabia.
Boeing will build and deliver the new Moroccan Apaches under a contract with the US Army through the US government's Foreign Military Sales process.
In November 2019 Morocco requested the sale of 24 new helicopters and 12 options, along with AGM-114R/L Hellfire missiles, Advanced Precision Kill Weapon System munitions, AIM-92H Stinger missiles, M261 rocket launchers, 70 mm rockets and 30 mm cannon ammunition.
The AH-64E that Morocco has ordered is the latest version of the attack helicopter and features an improved Modernized Target Acquisition Designation System that provides day, night and all-weather target information, as well as night vision navigation capability. In addition to classifying ground and air targets, Boeing said the Fire Control Radar has been updated to operate in a maritime environment.
Morocco has been seeking a new attack helicopter for some time. In early 2019, reports emerged that Morocco had selected the Apache over the T-129 ATAK and Bell AH-1Z. Morocco's military has no dedicated attack helicopter, instead relying on two dozen Gazelles, which are flown by both Army Aviation and the Royal Moroccan Air Force.
Boeing said its partnership with Morocco spans decades. "Boeing is a partner of the MATIS Aerospace joint venture, which produces airplane wire bundles and harnesses. In 2016, the company signed a Memorandum of Understanding with the Kingdom to create an ecosystem of aircraft equipment suppliers," it said.
This story was published by defenceWeb on June 29, 2020.