Indian Navy Commissions INS Vela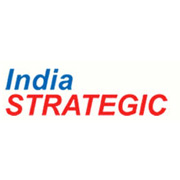 Mumbai. Outgoing Navy Chief Admiral Karambir Singh has commissioned the 4th Kalvari class Scorpene submarine INS Vela, adding a formidable punch to the Indian Navy's underwater capabilities
The new generation submarine has been built by MDL indigenously under the Navy's P 75 programme after gradual Transfer of Technology and designs from Naval Group (earlier DCNS).
This is the second Kalvari class submarine delivered within 2021.
She joins three already operational boats, INS Kalvari, Khanderi and Karanj.
The commissioning of INS Vela on November 25 highlights the success of India's indigenous submarines construction programme.
INS Kalvari, the first and after whom the class is named, was delivered in December 2017. The other two, INS Khanderi and Karanj were delivered respectively in September 2019 and March 2021.Two more submarines are to be delivered under this P 75 programme.
The Scorpene is a stealthy, 2000 tons conventional-propulsion submarine designed and developed by Naval Group for all types of mission, such as surface vessel warfare, anti-submarine warfare, long-range strikes, special operations or intelligence gathering. Extremely stealthy and fast, it has a level of operating automation that allows a limited number of crew, which reduces its operating costs significantly.
Its combat edge is highlighted by the fact that it has 6 weapon launching tubes and 18 onboard weapons (torpedoes, missiles, mines).
There is an approved proposal for another six submarines under Project 75-I but advanced and equipped with self-oxygen generation capability, or Air Independent Propulsion (AIP), to extend their range. All submarines without AIP have to surface often and that compromises their locations. With AIP, that need is eliminated to an extent, and a submarine can stay underwater for longer durations, depending upon the power of its batteries.
MDL Chairman & Managing Director Vice Admiral Narayan Prasad (Retd) and Naval Group's Executive Vice President for International Development Alain Guillou were among those present at the ceremonial commissioning.
According to a Naval Group statement, the six submarines under the P 75 project are built by qualified and highly trained industrial Micro, Small and Medium enterprises which form the sound base of submarine building ecosystem in India.
Observed Mr Guillou: "We are committed to significantly enhance the level of indigenisation in future projects of the Indian Navy by building upon and nurturing the know-how and skills in India." The rise in competencies that Indian industry and shipyard achieved during the past decade is very inspiring. This precious and high-value expertise and skillsets built around the program needs to be preserved, nurtured and improved with on-going and future contracts so that Indian naval defence industry can seamlessly cater to military products of similar or advanced nature for India and also for the world."
This article was published by India Strategic in November 2021.