MBDA, Innovation and Shaping a Way Ahead in the Missile Business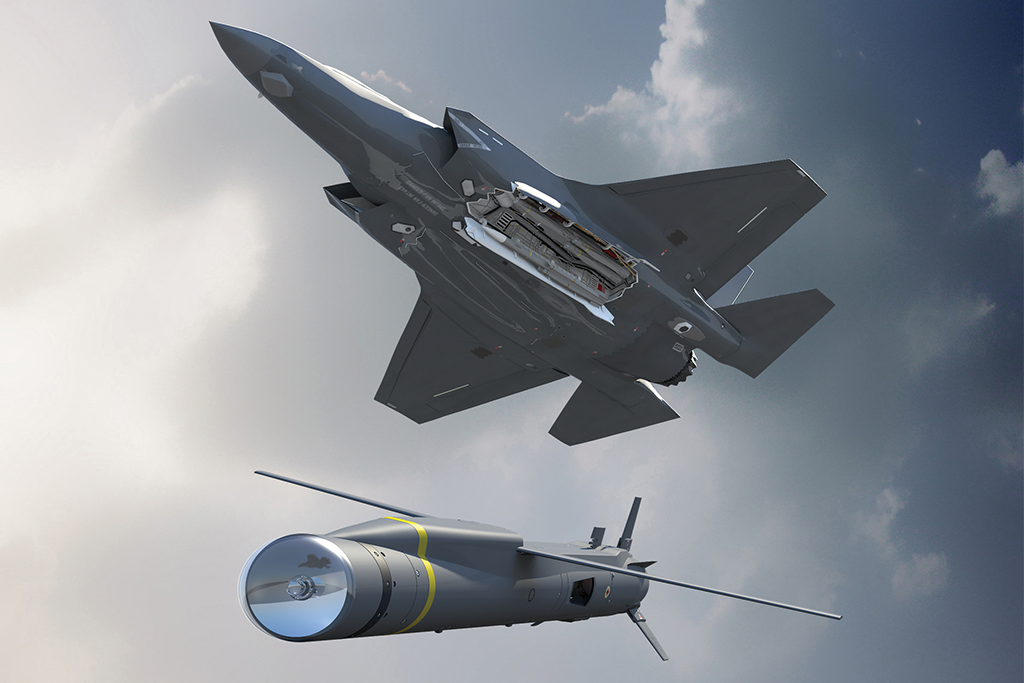 Paris – MBDA pursues innovation as a "pure player" in the arms industry and as part of its duty to its home nations and allies, Eric Béranger, chief executive of the European missile maker said March 31.
The company sought to be in the "forefront of technology," which included interconnectivity, he told a video press conference with reporters in France, Germany, Italy and the UK.
Airbus and BAE Systems each hold 37.5 percent, and Leonardo 25 percent of MBDA.
That interconnectivity would allow the services to choose from a wide range of "effectors," such as missiles, lasers, directed energy, and other weapons to respond to threats.
There would be a wide range of weapons, depending on the mission, threats, and defense such as area denial. There would be a fast selection, almost in real time, he said.
That approach could be seen in an MBDA counter-unmanned aerial system, named Sky Warden, announced at the Idex trade show, he said.
Sky Warden was essentially a command and control system designed to take down all types of unmanned arial vehicles, from micro UAVs to large tactical UAVs, as well as other air threats, the company said. The system would coordinate soft- and hard-kill effectors.
The Idex show ran Feb. 19-23 in Abu Dhabi, one of the few exhibitions to be held in the coronavirus crisis.
That interconnectivity concept would allow weapons to be reassigned in a mission, used as part of a swarm or in isolation, and work in a network.
Other innovation elements included artificial intelligence, hypersonic speed, kinetic weapons, electronic jamming and decoy, he said.
MBDA expects Britain and France to move their project for a future cruise/anti-ship weapon to the assessment phase this summer, he said.
That FC/ASW air-to-ground weapon is due to replace the Scalp/Storm Shadow cruise missile.
One of the options for that future weapon can be seen in a French study dubbed Camosis, a stealthy missile capable of flying at 4,000-5,5000 kph, said a book, "The President and the Bomb," (Odile Jacob) co-authored by Jean Guisnel and Bruno Tertrais.  Camosis is one of the studies for a fourth-generation, air-to-ground nuclear missile to replace the French air-sol moyenne portée (ASMPA) nuclear missile.
MBDA is working as partner in two European future combat air systems, one led by Britain with its Tempest fighter jet project, and the other with France, Germany and Spain, which includes a next-generation fighter.
"It would be easier if there was just one on both sides," he said, with MBDA supporting the two projects, observing a Chinese wall on its work.
On the FCAS project pursued by France, Germany and Spain, MBDA is partner with lead contractor Airbus on pillar 3, which deals with remote carriers, he said.
Those RCs would be something between a plane and a missile, flying beside aircraft, launched by aircraft, and carrying out a wide range of missions such as electronic warfare, lasers, directed energy, and jamming, he said.
The RC drones would act as force multipliers, and be an important part of the effectiveness of the FCAS capability, he said.
"This is extremely important for us," he said, "at the heart of developing a variety of effects."
MBDA will provide "weaponization" for the British Tempest project, he said.
It was "a bit early to gauge the exact impact" of the return of U.S. cooperation with Europe, he said, but the trend for greater European sovereignty was not going to stop.
The COVID 19 crisis boosted the awareness of the need for sovereignty, he said, but cooperation would continue. The Anglo-French FC/ASW project was an example of that cooperation.
There was an "extremely busy" start to 2021 and sales were expected to increase this year compared to 2020, he said.
MBDA posted 2020 sales of €3.6 billion ($4.2 billion), down from €3.7 billion from a year ago. The 2020 sales were evenly split between domestic and foreign clients.
Orders fell to €3.3 billion from €3.6 billion, with the order book slipping to €16.6 billion from €17.3 billion.
That meant for two years in a row MBDA fell short of its sales target of €4 billion.
A MBDA spokesman declined to give 2021 profit figures, other than to say they were in line with shareholders' expectations.
The company posted 2019 operating profit of €520 million, up 14 percent from €456 million in the previous year, business website La Tribune reported March 24, 2020. MBDA cancelled its annual press conference last year due to the coronavirus pandemic, and did not publish its financial report.
The MBDA Press release of March 31, 2021 was entitled Resilience and Innovation for Growth.
MBDA showed strong resilience in 2020 despite the global pandemic. Revenues were at €3.6 billion in 2020, with a 50:50 split across domestic and export customers. Order intake during 2020 was €3.3 billion, with MBDA's order backlog now standing at €16.6 billion.
Éric Béranger, CEO of MBDA, said: "The 2020 results represent a remarkable achievement by all MBDA colleagues who have shown commitment, team spirit and innovation in ensuring the company continued to deliver for its customers. I also want to thank our customers who have continued to trust us during this difficult year. These results pave the way for future growth.  MBDA is at the heart of the sovereignty of our home nations and their allies, and we will continue to offer them the most advanced solutions that protect national security and enable strategic independence".
2020 was another year of strong recruitment that saw MBDA hiring 1,100 new employees across Europe in 2020, with plans to hire another 1,200 people this year.
Major new business won during 2020 included; a production order for the SPEAR missile for the Royal Air Force and an upgrade for the Brimstone 3 missile; Aster mid-life refurbishment for France and the commissioning of the development of the new MHT combat missile for the Tiger helicopter; Italy winning a contract for the new Teseo MK2/E anti-ship missile; and the contract (with Rheinmetall as co-contractor) for a new high-energy laser demonstrator for German Navy. Major export orders included a naval weapons package for a foreign undisclosed customer and a naval weapons package for Senegal.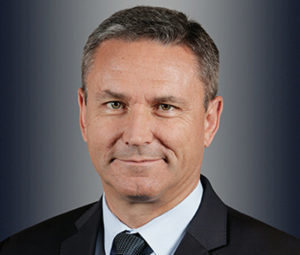 Armed forces are facing a rapidly evolving threat environment. The risk of high-intensity conflicts increases while asymmetric engagements remain. Emerging threats are faster, better protected, smarter, and more collaborative in all domains. Countering those threats is becoming more complex and will require the implementation of a wide range of interconnected effectors acting in concert with tactical agility to create the force multiplier needed to achieve the military objectives sought.
To answer the future needs of its customers' armed forces, MBDA is extensively investing in new types of innovative effects (Directed Energy Weapons, Counter-measures, etc.), technologies (Artificial Intelligence, target identification, hypersonic, etc.), and associated techniques (combination of effects, collaboration, swarming, packs, fast targeting, complex mission planning, navigation in a contested environment, etc.), to develop a new generation of offensive and deceptive weapons and effectors.
2021 will be a decisive year for several key future defence capabilities in Europe. The SAMP/T NG contract awarded by OCCAR on 19 March will give France and Italy an enhanced capability to guarantee their airspace sovereignty, and protect their population, territory and troops-on-operations against new emerging threats.
France and the United Kingdom shall take further steps in their cooperation under the Lancaster House Treaty framework by launching the assessment phase for the FC/ASW programme, and will continue to strengthen their technological base for generation-after-next missile systems by renewing their commitment to the Complex Weapon Innovation & Technological Partnership (CW-ITP). 
MBDA will continue to invest in cooperation for the endo-atmospheric interceptor that could be the backbone of the wider TWISTER (Timely Warning Interceptor with Space-based TheatER surveillance) programme launched under the EU PESCO framework, to provide a European contribution to NATO Ballistic-Missile Defence (BMD).
As member of two partnerships producing next generation Future Combat Air Systems (Tempest / SCAF), MBDA will continue to mature capable, affordable, upgradeable, connected and cooperative effectors for future air dominance.
Editor's Note: With the significant announcement by Australia of launching a "sovereign" weapons industry, it will be interesting to see how they do this and with what focus. Will MBDA be a player?
MBDA like all weapons manufacturers faces a significant challenge from the impact of fifth generation aircraft and the shift from the kill chain to the kill web. The shift is a significant one in which weapons use shifts from its focus on the platform which guides and launches the weapon to weapons moving into the kill web in which third part launch becomes a core capability.
With fifth generation aircraft, their sensors and decision making capabilities already have led to directed launch of weapons from other platforms, something which is envisaged in FCAS. As Tempest is less about an airplane than an evolution of air combat capabilities, MBDA involvement in fifth generation aircraft is a key opportunity as well.
But the big challenge can be simply put: when you are art of a family of effectors rather than being the sole means for delivering kinetic effect, how do weapons companies fit into the evolving effectors puzzle?
To take an obvious point: with remote systems in the air or in sea, where are the weapons? Are they part of the remote system? 
If so then C2 becomes a key driver of effectors. Where are the sensors which direct the weapons?
And can dumber weapons be put onto remotes to be operated by other manned assets?
Or put bluntly, what is the future for pure play weapons companies?
Or put another way, as the aperture on effectors widens, where do guided weapons fit?
The featured photo shows a SPEAR weapon and an F-35. Credit: MBDA.
For a look at the concept of effectors, see the following:
The International Fighter Conference 2020: Effectors and the Evolution of Airpower