South Korea and the THAAD Dilemma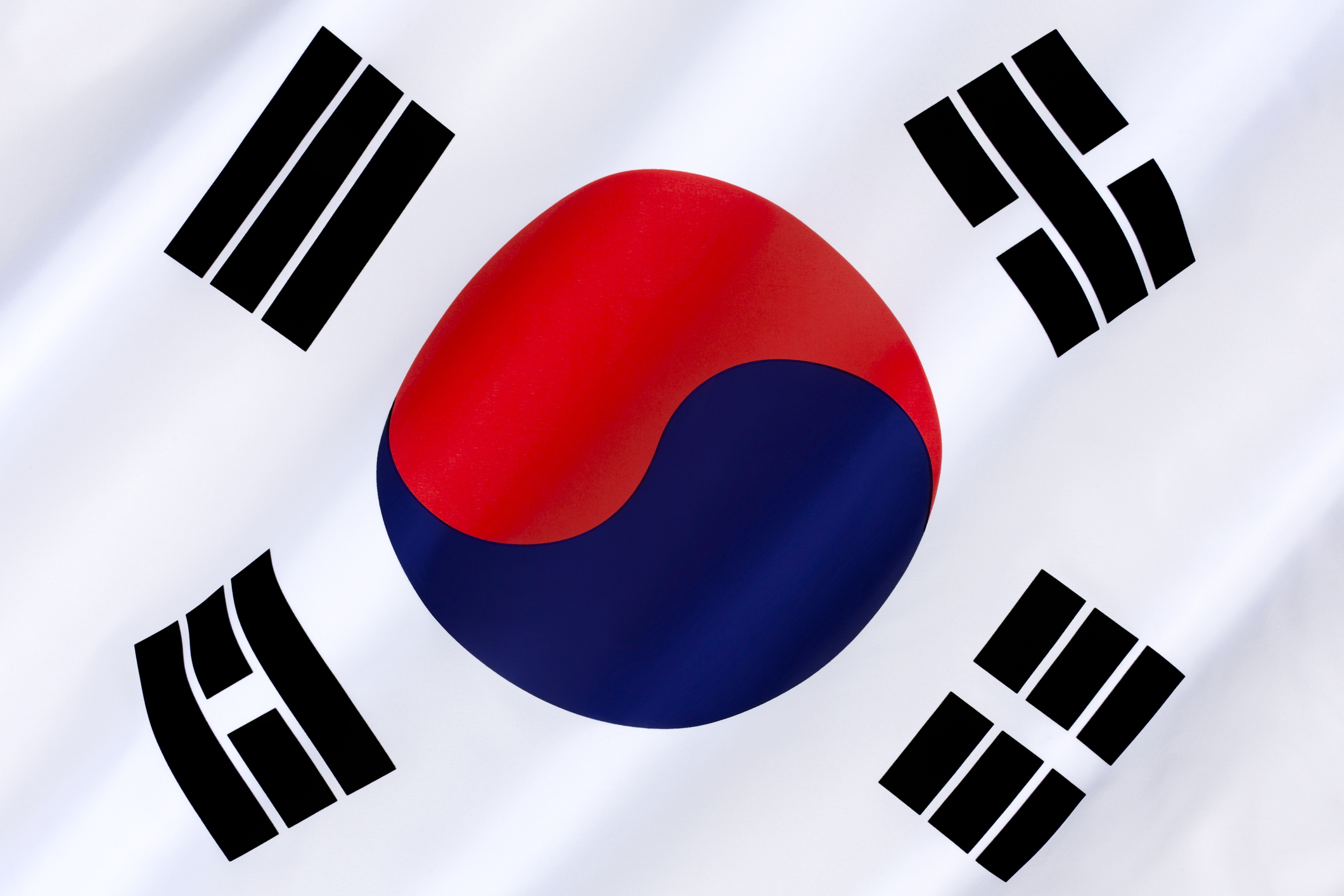 Time and again South Korea is faced with the challenge of deploying sophisticated missile defence systems on its territory to deal with the growing North Korean nuclear challenge and this challenge only intensifies every time a new leader comes to power.
In March 2022, Yoon Suk Yeol of the People Power Party won the elections in South Korea defeating the former President Moon Jae-in and took charge from May 2022.
However, as he takes charge as a President of Republic of Korea (ROK), he will face the challenge of whether to deploy more number of the U.S. Terminal High Altitude Area Defence (THAAD) system amid the threats from North Korean missile systems.  The THAAD is a U.S. made anti ballistic missile defence system which can shoot down short, medium and intermediate range ballistic missiles.
In 2017, Moon, who was then the President of South Korea, chose to deploy the THAAD system while in 2017 the system became operational in South Korea.  However, the President had refrained from moving ahead with further deployment of more number of THAAD systems. Yoon in February 2022, stated, "securing deterrence against the North Korean threat is a matter of sovereignty, and Seoul should remain open to additional deployments of THAAD in proportion to North Korea's growing missile threat."
The THAAD deployment in South Korea has annoyed China to the extent that China had reduced its economic ties with South Korea too in the past. China argued that the radar system of the THAAD could be used to carry out surveillance of the Chinese territory. Moreover, China also argued that the THAAD could jeopardise deterrence and stability in the region.
In 2017, the then Foreign Ministry in China has expressed its discontent over the THAAD by announcing that Beijing has felt "firm opposition and strong dissatisfaction" regarding the defensive system. In the same year, a Chinese spokesperson had also raised concerns that the system "will jeopardise security and the strategic interests of regional countries, including China, and undermine the strategic balance in the region."
Chinese state run dailies had also opposed the system, and back in 2014 itself, the Chinese state owned Xinhua News Agency warned, "South Korea will sacrifice its fast-developing relations with China if it should be seduced into the [THAAD] defence network, ignoring the protests of the largest economy in Asia."  Global Times  proposed that the "Chinese society should coordinate voluntarily in expanding restrictions on South Korean cultural goods and entertainment exports to China, and block them when necessary."
However, last year, Yoon did clarify that the decision to field more THAAD would depend on their "security situation."
Though it meant North Korean missile threat, "security" is a holistic measurement that includes non-traditional means of security, which means economic security too.  While Yoon is keen to strengthen US-ROK relations, he would not be able to overlook the fact that China is ROK's largest trading partner. Following the THAAD deployment, South Korean pop music and Chinese tourists to South Korea suffered drastically with China boycotting economic relations with ROK.
South Korea corporate entities like Lotte Group and Hyundai faced sharp decline in business in China following Seoul's decision to host the THAAD. In October 2021, there were reports that South Korean ship building giant, Samsung Heavy Industries had to announce the closure of its plant Ningbo following the decision to host the THAAD.
In March 2022, there were reports that the South Korean government is not in sync with the US proposal of semiconductor industry alliance since is reluctant to jeopardise the operations of South Korean chipmakers like Samsung which have core manufacturing infrastructure in China. Semi-conductors accounted for about $127.9billion of the export in 2021 for South Korea.
According to reports, South Korea's share in China's import market was 8.0% as of 2021, and though it ranked only second after Taiwan (9.4%), it must be noted Korea ranked first in market share from 2013 to 2019, but fell to second place in 2020. China's import of semiconductors has decreased from South Korea in the recent past while its import from ASEAN countries, especially Taiwan has increased. Not just this, South Korea's market share in cosmetics, medicines and baby food in China also witnessed considerable decline.
South Korea's reliance on China for supply chain especially in the field of semi-conductors, large capacity batteries, rare earth metals and medical supplies makes it mandatory for the new government to take precautionary steps to not to annoy the Chinese. Probably these supply chain constraints have coerced the new government to take tougher stance on China and in May 2022, Yoon declared that South Korea to aim to reduce import dependency on China and diversify its imports to "manage supply chains on a national level."
However, in January, under the Moon government, South Korea already joined the Regional Comprehensive Economic Partnership (RCEP) which also has China in the list of countries vying for free trade agreement.  RCEP is an economic agreement consisting of China, Association of South East Asian (ASEAN0 states, Japan, Australia, New Zealand and South Korea to develop free trade agreement between them.  But this is during Moon's regime, and the new Yoon's regime is more firm with China and is keen to reduce its import dependencies on China. One of the benefits of Seoul's joining the RCEP is that it would benefit from the pact in enhancing its economic ties with the ASEAN countries.
The new government has decided to join the Comprehensive and Progressive Agreement for Trans-Pacific Partnership (CPTPP) to resolve its supply chain issues. The U.S. President Joe Biden's recent visit to South Korea, a new economic partnership framework, Indo Pacific Economic Framework was announced that would also consist of ASEAN countries along with South Korea, Japan, Australia and New Zealand. Hence, if this fructifies, South Korea may not only have lesser reliance on China, but also have less reliance on a China led economic framework and hence, its decisions on its defence needs could be less affected by its economic relations with China.
South Korea in the past, has been unhappy with China's slow pace of action in the denuclearisation process of the Korean Peninsula despite being a key player in the nuclear issue in the Korean Peninsula.
South Korea hoped that China would impose sanctions on North Korea for its nuclear and ballistic missile program but was disappointed due to lack of any stringent action from China's side. To be honest, China's economic relations with North Korea despite UNSC sanctions on North Korea and the THAAD had resulted in negative view of China amongst many South Koreans.
China is North Korea's biggest trading partner and the source for food, energy and arms. Though coal imports from North Korea is banned owing to UNSC sanctions, reports claim that coal from North Korea exported coal to China clandestinely. In fact, reports also claim of a "coal for food" relation between China and North Korea in which coal was exported to China in return for humanitarian aid.
As of 2021, North Korean exports to China include ferrosilicon, potato flour, and components for electric watches, while Chinese exports to North Korea include tobacco, soyabean oil and substances used for medical products.
Moreover, South Korea is also developing its indigenous missile defence capabilities under the Korean Air and Missile Defence (KAMD).
This missile defence system would enable South Korea to possess low-tier interception capabilities. In February this year, South Korea successfully tested the Long Range Surface to Air Missile (L-SAM). The same day, South Korea also test fired Low Altitude Missile Defence (LAMD) as a shield against long range artillery shells.
Hence, given South Korea's threat perceptions from North Korean long range artillery systems including Multi Launch Rocket System, it would have to rely on its indigenous KAMD program too. In fact, under President Moon, in 2021, South Korean government also approved of a budget of USD 2.6billion to pursue artillery interception system as THAAD is capable of intercepting ballistic missiles.
Hence, it remains to be seen if Yoon is willing to only rely on its indigenous missile defence capability or keep the options of fielding more on its territory THAAD open.
It would also be a matter of time to see if South Korea relies more on a sea-based missile defence capability with its interest on SM-6 interceptors on Aegis destroyers in order to make its air and missile defence assets more survivable. South Korea already aspires to develop three more Aegis destroyers with BMD capabilities.
Amid these concerns, it only remains to be seen how many more THAAD systems South Korea agrees to field on its territory. South Korea's geo-economic and technological parameters would play crucial role in its decision making.
Debalina Ghoshal is Non Resident Fellow, Council on International Policy, Canada
Featured Graphic: Photo 50941012 / South Korea © Steve Allen | Dreamstime.com