Finland and the Next Phase of European Defense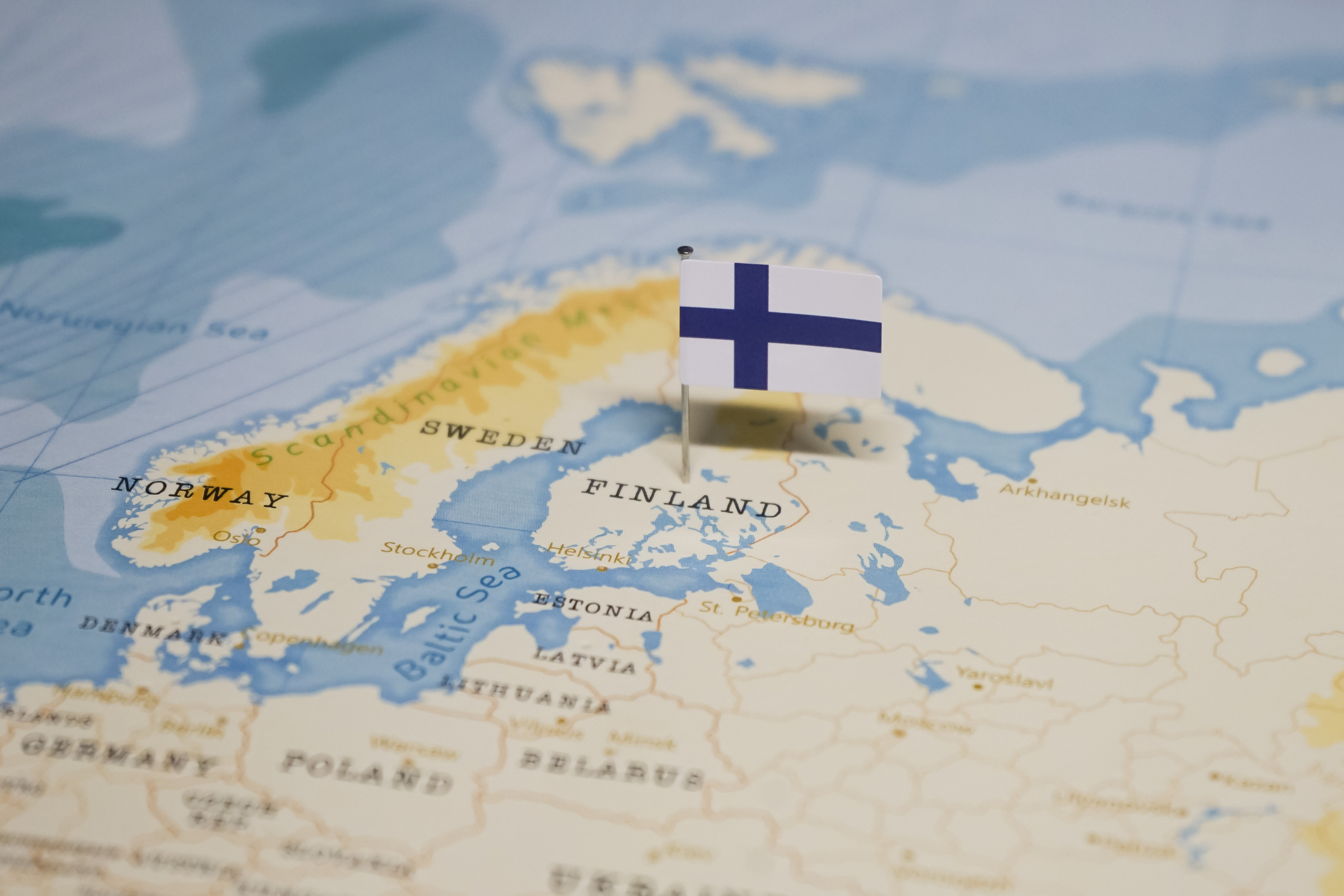 For years, there has been little room for argument that Finland is laser focused on how to defend its territory. The Finns have a long history of living with the Russians including a century of being part of the Russian Empire itself (1809-1917). Knowing the Russians as well as they do, they are organized to prepare when necessary to defend their nation against their big neighbor when a crisis erupts.
Unlike others in Europe, Finland never bought into the idea of East-West peace lasting forever following the collapse of the Soviet Union. Indeed, just months after the dissolution of the Soviet Union, the Finns inked a $3 billion agreement to purchase 64 F-18 fighters — a major investment at the time, even as the world seemed ready to embrace a post-Cold War era.
The F-18 procurement was a decision which underwrote enhanced Finnish sovereignty, while making a key tie to NATO interoperability even as Helsinki threaded the needle between Russia and NATO for decades more. That legacy was echoed when Finland announced their decision to buy the F-35 on December 10, 2021; picking the F-35 (and not the offering from close neighbor and militarily neutral partner Sweden) clearly factored in the benefits of working more closely with key strategic allies to deflect Russian leader Vladimir Putin's efforts to go back to a world in which Finlandization was a word.
While Finland's official entry into NATO still has a way to go, alliance members have already begun planning how to integrate Finnish airpower into its strategies to counter Russia. There is a base of knowledge to work from: Finland has been working cross-border airpower training for a number of years with Norway and Sweden. Now Finland will be fully integrated with the other F-35 partners in the region — Norway, Denmark, Poland the Netherlands and Belgium — along with other F-35 operators in the US, UK and Germany.
This means that when the Finns fly their aircraft, they will be part of a significant Intelligence, Surveillance and Reconnaissance (ISR) belt looking deep into areas of Russian interest and can provide C2 links to create a more integrated force response, dependent upon national decisions.
As I have written for years, the F-35 is NOT a traditional fighter aircraft; it is a flying combat system whose capabilities become magnified the more F-35s are in the air. (Relatedly, the US and the European F-35 partners need to move more quickly on working the F-35 as an integrated force and its ability to deliver longer range strike against Russian targets in case of conflict.)
This means that Putin now faces a much more integrated and lethal force which can engage across the spectrum of conflict. Ironically, the Russians have skillfully generated Nordic defense collaboration and much closer working relationships with the Balts and Poland as well.
Given its location, Finland is really a key state affecting how the Russians play the geopolitical game along its border with the NATO nations. My travels to Finland and continuing discussions with Finns have taught me much about how they look at the evolving strategic situation.
Their perspective and approach to defense modernization was well articulated by Jukka Juusti, Permanent Secretary in the Ministry of Defence, in an interview conducted during a visit to Helsinki in February 2018. Finland is clearly focused on mobilization and security of supply as key foundations to national defense. And as military transformation unfolds, these core capabilities become increasingly important to deal with the core challenge identified in the Finnish defense policy document published in 2017: "The threshold for the use of military force is lower and the time to respond shorter."
According to Juusti: "If you look at the map of Finland, it's not an island but in practice we are an island. The vast majority of our trade is coming by ships. In that sense we are an island and this means that we have taken the security of supply always very seriously. It is the nature of Finland that we believe that we have to be able to take care of some of the most vital things by ourselves.
"That's the reason, for example, that security of supply is so important for us. For example, with regard to ammunition and those kinds of supplies, we have a lot of stocks here in Finland. Of course, with regard to some of the equipment we never can have enough in our own resources.
"The security of supply has got another respect also, which is the civilian side of the aspect. We have a security of supply agency, which is extremely important for us and it takes care of the civilian part of the security of supply. For example, electricity and telecommunications are vital for the survival of the nation, and one needs have to have the security of supply in those areas.
"Security of supply agency collects the money in such a way that they are financially safeguarded. Whenever we buy some gasoline, they collect some part of that purchase for the security of supply funds. It is organized in that way. We are continuously investing, in effect, in security of supply for the civilian sector.
"And we think broadly about civilian defense as part of our mobilization strategy. That's the reason we were still building shelters for the civilians, both to maintain infrastructure in times of crisis and for civilian protection as well."
(Quote from Robbin Laird and Murielle Delaporte, The Return of Direct Defense in Europe: Meeting the Challenge of the XXIst Century Authoritarian Powers.)
Holding such a perspective means that Finns are hardly be shocked by current Russian actions and behavior.
But Finland coming into NATO, given such a realistic Finnish view of the nature of the defense challenge, should push other NATO nations — including the United States — to get realistic about the depth of the defense challenge posed by Russia and China and how significant the changes need to be to shape a realistic defense approach going forward.
Indeed, the prospect of an integrated Nordic defense following on from their enhanced cooperation of the past few years can provide a significant stimulus to change in both how the United States approaches European defense as well as Finland's European allies. I will focus on that prospect in my next article.
Featured graphic: Photo 140259475 / Finland Map © Hyotographics | Dreamstime.com
This article was published by Breaking Defense on July 11, 2022.