Enhanced Nordic Cooperation: August 2022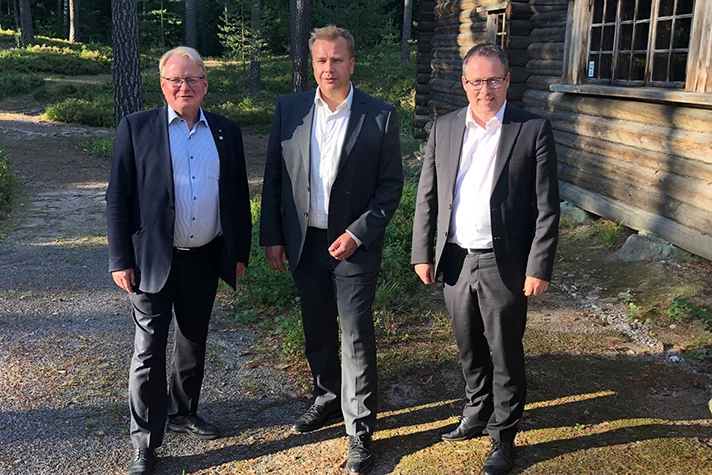 Recent meetings and statements by Nordic Ministries of Defence have highlighted the way ahead for enhanced Nordic defence development and integration.
For example, in an August 26, 2022 press release by the Swedish Ministry of Defence a meeting in Finland on the subject was highlighted.
On Thursday 25 August, the defence ministers of Sweden, Finland and Norway met at Gustaf Mannerheim's hunting lodge in southern Finland. During the day, they discussed Swedish-Finnish defence cooperation and cooperation between Sweden, Norway and Finland.
Swedish-Finnish defence cooperation has intensified over time and, in June 2022, the countries signed a bilateral Memorandum of Understanding on host country support. Minister for Defence Peter Hultqvist and Finnish Minister of Defence Antti Kaikkonen stated at the meeting that bilateral defence cooperation will remain a high priority. 
"The very close cooperation we already have with Finland will contribute to a stronger NATO, stronger Nordic defence cooperation and increased security in the Baltic Sea region and the Arctic. It is quite clear that the level and scope of bilateral defence cooperation is a major advantage now that we are to become members of NATO at the same time," said Mr Hultqvist.
Together with the Norwegian defence minister, they discussed developments in the trilateral cooperation constellation between Sweden, Norway and Finland and how cooperation has developed since the Joint Statement of Intent was signed in 2020. They also discussed the conditions for cooperation in the event of Swedish and Finnish membership of NATO.
"The Cap of the North and neighbouring areas are strategically important for the defence of our countries in the event of a crisis or war. Strengthened cooperation between Sweden, Norway and Finland has thus become all the more important. The international cooperation we have successfully pursued in recent years has generated a wealth of experience and progress that we will now be able to build on," said Mr Hultqvist after the meeting, which took place in Gustaf Mannerheim's hunting lodge in Loppi in southern Finland.
And in a press conference the defence ministers of Denmark. Estonia, Finland, Iceland, Latvia, Norway and Sweden met on September 2, 2022 to discuss the way ahead.
It is has hard to miss the importance of maritime and air integration to provide for extended defense of the region.
Featured Photo: Minister for Defence Peter Hultqvist, Finland's Minister of Defence Antti Kaikkonen and Norway's Minister of Defence Bjørn Arild Gram after a meeting 25 August 2022 in Finland.Photo: Henrik Gustafsson/Ministry of Defence