The Kingdom of Denmark: Trigger for Change in Nordic Integration?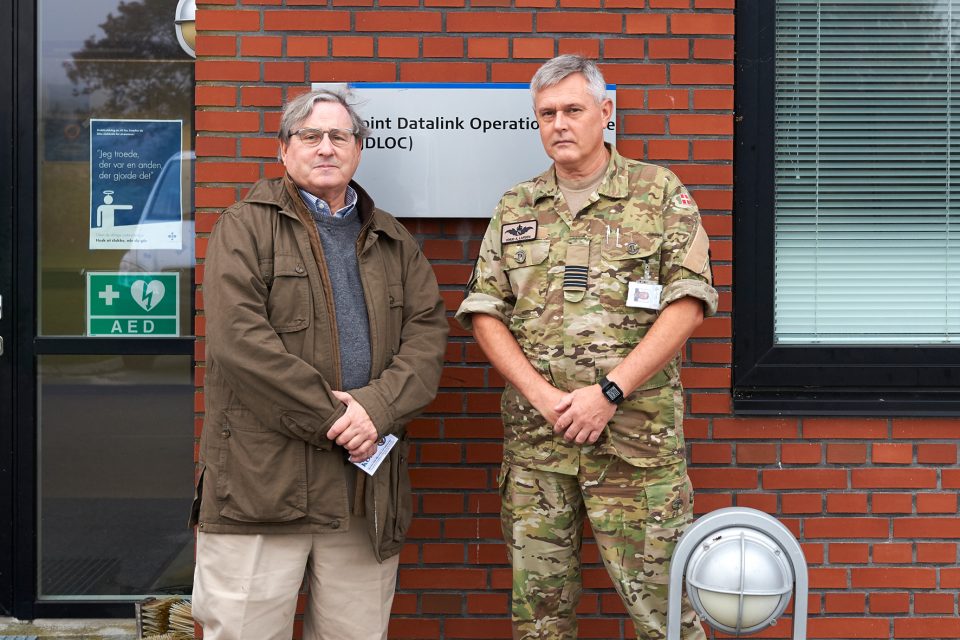 With NATO's expansion to include Sweden and Finland, how the Nordic nations rework their national security approaches and capabilities is a major challenge — and an opportunity. The Kingdom of Denmark could play an important role in triggering innovative thinking and shaping ways ahead for Nordic integration.
The Kingdom is much bigger than the country of Denmark itself, including both Greenland and the Faroe Island The Kingdom of Denmark: Trigger for Change in Nordic Integration?
And as such, the Kingdom's territory forms, in effect, the strategic rear for a Nordic integration effort — and requires operating over distances that a non-Dane might simply not think of as facing their small navy and air force.
Because of Denmark's role in Greenland and the Faroe Islands, even though a small state, the Danes have reach into these important geographical areas as part of both North Atlantic defense and Arctic engagement. The Russians have expanded the perimeter of their defense capabilities in the Arctic and in so doing have raised concerns from the other Arctic powers. This is clearly a core concern for the Nordics and an important input to their defense modernization efforts, nationally and collectively.
As a result, linking communications inside the military, as well as between military and civilian authorities, is vital.
Innovation has been driven for the Danish forces in meeting the challenge of how to work C2 and ISR from Denmark to such a large territory.  The expeditionary operations as well as Danish reach into the Arctic and into Greenland provide challenges of operating over distance, that a non-Dane might simply not think of as facing their small navy and air force.
And this challenge includes the linking and communication of the force or between the force and military and civilian authorities. But this means that the Danes have had to work non–line of sight capabilities for Link-16 which involves, involves, among other things, ways to move Link 16 data over various other networks as well.
And with the IP revolution, they have found ways to send Link 16 data over various IP systems as well.
Innovation in C2 now is a key part of the focus of Danish defense leaders, and a key part of being able to shape a way ahead for Nordic defense integration.
In a 2021 interview which I did with Maj. Gen. Anders Rex, then head of the Danish Air Force and now in charge of the Danish Defence Review, he underscored how crucial C2 innovation is right now — using current technologies and not relying on some futuristic JADC2 world — for shaping a way ahead for integratability in the region. (While I believe joint all domain command and control is clearly the future, I agree with Rex's point that we have to work on enhanced capabilities with the current force.)
"We need focus on both in parallel. Denmark does not have the muscle to shape the future of all domain command and control, but we also need to drive the change – we need now to get the job done. What I have been focused on over the past couple of years, is to make our force better now. Today," Rex said then.
"We actually already have the capability to shape more effective networks of ISR and C2 without significant investments. For example, we are leveraging the joint range extension application protocol (JREAP) that requires modest investments, and it is a way for us, our allies and coalition partners to build a modest combat cloud linking our data."
When I visited Copenhagen this summer, I had a chance to talk with defense officials and industry in Denmark, and it was clear there is a focus on innovations which could drive a way ahead for joint-Nordic defense. That includes going beyond the C2 question into finding other ways to work together. One issue facing the current defense review in Denmark is that it has been set in motion prior to Finland and Sweden coming into NATO and is scheduled to be out prior to their ascension. So the challenge is to ensure that whatever changes are put in place during the domestic review do not get in the way of the kind of critical changes which focusing on Nordic integration might allow.
That includes shipbuilding. The Danish are among the most innovative ship designers in the world. The Iver Huitfeldt-class frigate combines capability with affordability, and the British have adopted the Danish design for their new fleet of general-purpose frigates in a deal with Babcock International. With the clear need for the Swedes and the Norwegians along with the Danes to expand their maritime capabilities in shaping enhance strategic depth for Nordic defense, the Danes are focusing on new ways to build a ship that can fit into a kill web concept of operations, or the ability of the ship to integrate with air and ground combat systems to deliver an integrated fires solution.
In fact, the Danish government has moved the head of the Danish Navy, Rear Adm. Torben Mikkelsento a new post to work on such issues. From a discussion with him during my time in Copenhagen, it is clear that he is focusing on what I am referring to here as building capability designed to deliver payloads to missions, rather than focusing simply on classic platform builds.
During this summer's visit, I had a chance to discuss with the Director of Naval Team Denmark, former Chief of the Danish Navy, Rear Admiral (Retired) Nils Wang what such an approach means for ship design. He provided a detailed look at one way to do so, namely by building naval platforms of an OPV size, designed around payload modularity.
He laid a conceptual design case for a vessel of 80-85 meters with a five-meter draft which had on the front deck up to 32 cells in Mark 41 launchers. One portion of these cells could be loaded with the ship's organic self-defense missiles and the remaining portion would be launched by third party platforms (such as the F-35 joint strike fighter) and contribute to an integrated firing solution from a national or command center decision making matrix. The arsenal set-up could include deep strike capability based on the Tomahawk missile.
It should be noted that earlier this year, the Danish Navy fired its first SM-1 missiles from an Iver Huitfeldt-class frigate.  They have 50 on order and ESSM Block IIS are coming to the Danish Navy at the same time. The Danes are looking at the possibility of acquiring SM-6 missiles as well and studying the requirements for the sensor suite and the combat management system for the employment of that missile as well.
The ship would be designed with modules to launch autonomous systems of various types – air and maritime – and to do so within the context of standard ISO shipping container dimensions. He highlighted a Danish company, SH Defence, whose Cube concept can hold a variety of smaller unmanned systems and platforms which could be launched from what in effect is a small "mother ship."
These "mother ships" would have robust self-defense systems but would be pushing out into the battlespace long range effectors and smaller platforms which could contribute to and empower a maritime kill web force. This would lead, in Wang's perspective "to a paradigm shift in the way we would label naval platforms." Rather than simply using the legacy labels – corvette, frigate, destroyer, etc. – we would focus on "mother ships" and what capabilities they could enable in the battlespace through integrability.
With Sweden facing the clear need from shifting from a land centric homeland defense posture and Finland adjusting as well to one which provides for defense in depth for the region, such Danish thinking could provide a trigger for shaping new and innovative ways ahead for Nordic defense innovation and integration.
This article was published by Breaking Defense on September 16, 2022 with the title: "Danish 'motherships' could help tackle the Nordic range challenge." This version has some additional material contained within as well.
The featured photo is from my 2018 visit to the Joint Data Link Operations Centre at Karup Airbase.