The Irish Opportunity: Ireland Rethinks its Role in Security and Defense in Europe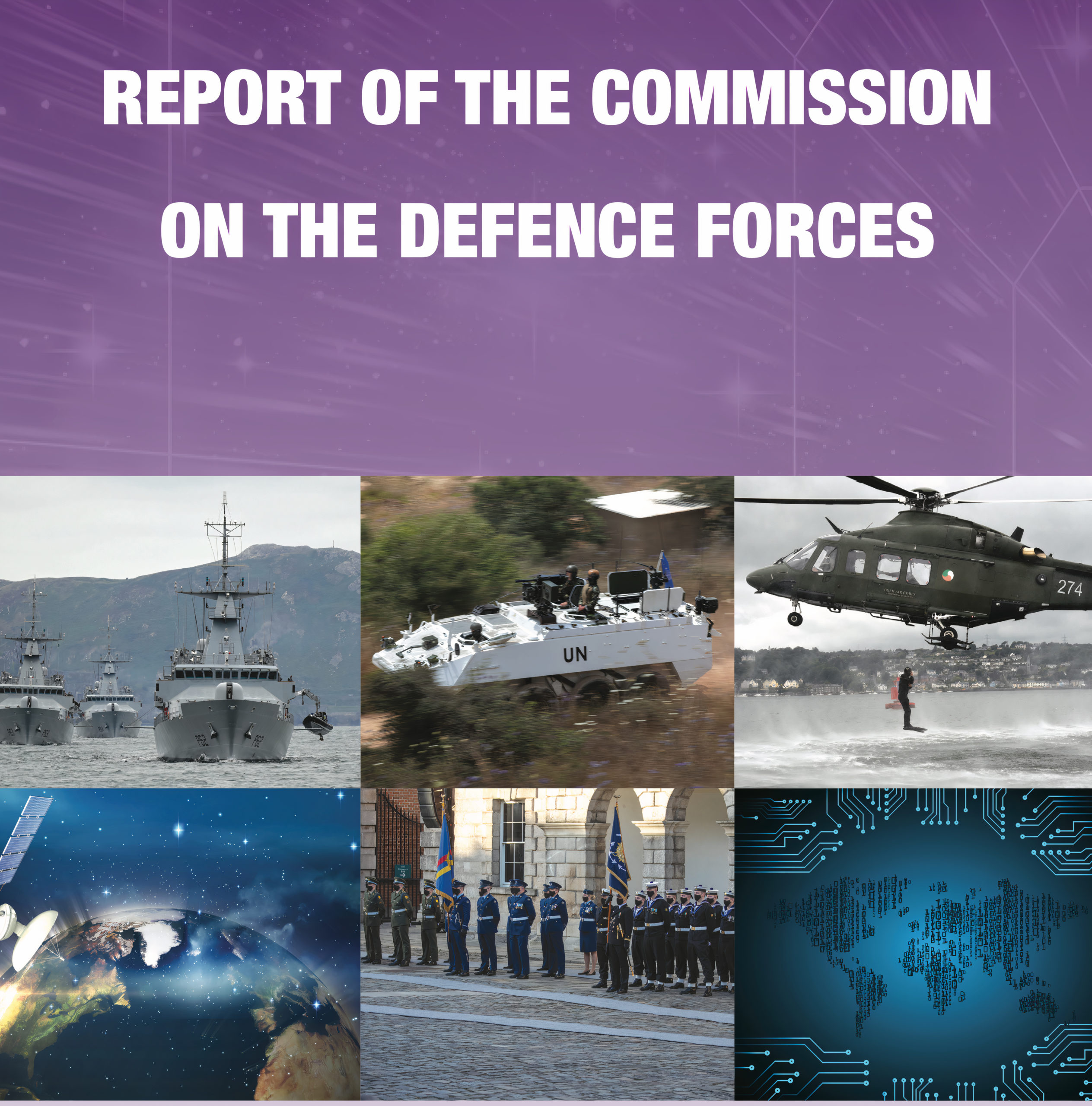 Ireland in my lifetime has been more likely a defense problem than part of a defense solution for Europe. But joining the European Union and the Good Friday Agreement in 1998 set Ireland onto a new path, one in which peace in Ireland plus significant economic growth became the reality.
Then Brexit posed the possibility of division in Ireland once again, this time fostered by the uncertain relationship of Northern Island and the UK with the EU. And then the war in Ukraine has made neutrality in Europe an historical discussion, rather than a realistic policy for a number of states within Europe itself.
Last year, the Irish government began a process of rethinking and reworking their role in European security and defense. This can be clearly seen in the February 2022 report issued by the government entitled the Report of the Commission of the Defence Forces which was accompanied by a more detailed plan "Building for the Future—Change From Within."
The government announced plans to reverse declines in defense spending with a new commitment to security and defense. We will deal with the specifics in a follow-on piece, but the simple question is: What book should I read to provide an understanding of the context of Irish defense and security policy and the opportunity which the rethink can provide?
Not easy to answer for there really is not a good answer. Well, at least until now.
My friend and colleague, Dr. Dale Herspring has written such a book and plans to publish it in the near future. Dale and I wrote a book published in 1984 shortly after the greatest threat of nuclear war we faced (perhaps until now) about the strategic arms control process between the United States and the Soviet Union. After a distinguish career at the State Department, Dr. Herspring taught at Kansas State University for many years.
This is how the university website describes his career:
"Dr. Dale Herspring is an Emeritus University Distinguished Professor in the Political Science Department at Kansas State University. Dr. Herspring has published more than 100 articles and books including Rumsfeld's Wars: The Arrogance of Power (2008), The Kremlin and the High Command: Presidential Impact on the Russian Military from Gorbachev to Putin (2006), The Pentagon and Presidential Authority, Civil-Military Relations from Franklin Roosevelt to George W. Bush (2005), Putin's Russia: Past Imperfect, Future Uncertain (2004), Soldiers, Commissars and Chaplains, From Cromwell to the Present (2001), Requiem for an Army: The Demise of the East German Military (1998), Requiem für eine Armee; Das Ende der Nationalen Volksarmee der DDR (2000), Russian Civil-Military Relations; Past and Present (1996), The Soviet High Command; 1964-1989; Politics and Personalities (1990), The Soviet Union and Strategic Arms (1984), Civil-Military Relations in Communist Systems (1978), and East German Civil-Military Relations: The Impact of Technology (1973).
"Dr. Herspring has also had numerous articles published in many different journals which include European Security, Problems of Post-Communism, Communism and Post-Communist Studies, Demokratizatsiya, Armed Forces and Society, Diplomacy and Statecraft, Minerva, Wojsko i Wychowanie, Russia and Eurasia Armed Forces Review Annual, Studies in Comparative Communism, Orbis, Survival, Adelphi Papers, Slavic Review, Comparative Strategy, Soviet Foreign Policy, and Armed Forces and Society.
"Dr. Herspring has created and organized the Political, Military and Diplomatic Lecture Series. To this point, he has brought over 190 senior academics, retired military and diplomatic officials, and foreign officials to KSU to provide graduate students with an opportunity to meet and discuss problems of international relations with experts. He currently sits on numerous MA committees and Ph.D. committees.
"Dr. Herspring taught European Politics, Russian Politics, Comparative Civil-Military Relations and a course entitled, "The Professional Diplomat."
The book describes and analyses Irish civil-military relations from 1922 until the current day. When I discussed with Dale this week, what he thought was a central message from his work it was really simply put: there is an  opportunity for Ireland to play a role in North Atlantic security and defense but that the EU and NATO leadership needed to pay attention to the opportunity and nurture progress in shaping and working with Ireland in terms of a relevant role and contribution.
He underscored that the current government is tackling the problem but Ireland like other smaller countries in Europe seeks to contribute and the challenge for the larger countries is to craft a realistic context in which such a contribution can be made.
One area of importance for example facing both Denmark and Ireland is the security of the underwater cables entering Europe. Perhaps this mission can be a major one in which Ireland participates.
This is how Eoin Micheál McNamara put it in a 21 December 2022 article: "Ireland is a global data hub and a base for many multinational technology giants. 75% of the Northern Hemisphere's telecommunications cables pass through or near its maritime Exclusive Economic Zone (EEZ). Hybrid threats to global connectivity mean that Ireland is no longer an island 'safely tucked away behind Britain.'
There is virtually no literature of Ireland and defense. Herspring's book not only fills a gap but raises key questions of the role of Ireland in the evolving European order.
Is the historical stance of Ireland on neutrality acceptable to its European partners, who increasingly are focused on the absolute necessity of a stronger European defense allied with North America? If not, what is Ireland prepared to do about it?
As Herspring concludes: "While it may come as a shock to some, Ireland is becoming increasingly important militarily to the defence of Europe." Herspring explains why and identifies the challenges facing Ireland to live in the new world.