Australia's Fuel (In)Security: Shaping a Way Ahead for Trusted Supply Chains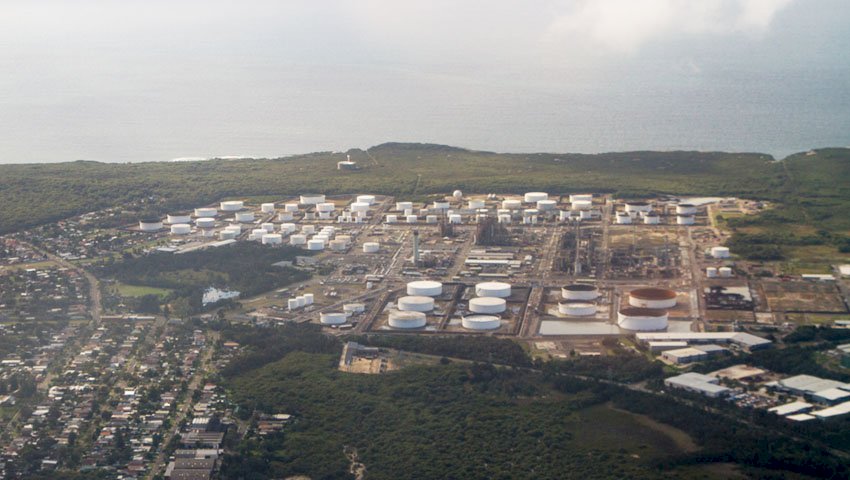 On April 9th we read that the owner of the Geelong oil refinery is weighing whether to proceed as planned with a $100 million investment in its future as the coronavirus outbreak wipes out fuel demand and guts refining profits.
Viva's Geelong refinery, which can process up to 120,000 barrels a day, is the second largest among the country's four remaining refineries and supplies about 10 per cent of Australia's liquid fuel needs.
Viva's announcement comes after rival fuel giant Caltex said on Monday it would extend a shutdown of its Brisbane oil refinery, where margins have similarly collapsed in recent months. 1
Meanwhile … Energy Minister Angus Taylor has said the government was working with the refiners to ensure no disruption to Australia's fuel supplies amid the coronavirus emergency.
"The Australian government recognises that this is a difficult time for oil refineries worldwide, including refineries in Australia," he said. "Australia has a highly reliable fuel supply and these decisions from refineries will not hinder our immediate fuel security." 2
Whilst I do not doubt the Minister's assurances re our immediate fuel security, the issue of concern is our ongoing fuel security.
Here are a few facts to consider:
The last time we had a National Energy Security Review in Australia was 2011. Despite repeated commitments to produce one in 2014, 2015, and 2016, none has been conducted.
Between 2012 and 2015 the number of refineries in Australia decreased from 7 to 4. When, in 2014, I asked the Department of Industry what was the minimum number of refineries that we must have in Australia for security /resilience purposes, they told me we didn't need any refineries …as it would be cheaper to import refined fuel.
Three of the four major refineries in Australia are foreign owned. The fourth, Caltex, is in the process of being sold to foreign owners.   It would be foolhardy to expect the refinery owners to act in any way other than to look after their own business interests.  That is a free market reality.
The recommendations made in my NRMA Fuel Security reports were ignored by both Labor and Liberal Energy Ministers – https://www.jbcs.co/#/energy-security/
The recommendations of the 2015 Senate Inquiry into "Australia's transport energy resilience and sustainability" were ignored by the Government.
The Mar18 Parliamentary Joint Committee on Intelligence and Security recommended that the Government review and develop measures to ensure that Australia has a continuous supply of fuel to meet its national security priorities has not been addressed.
The target date of Dec 18 for the report was missed.
In Apr 19 an interim report was released which highlighted significant problems such as "there is no overarching understanding of the whole liquid fuel market in Australia and how different parts interact with each other."
As of Apr 20, there is no final report, we are in the midst of a crisis and the Minister is giving us assurances … based on what analysis?
If the Government did not have an "overarching understanding of the whole liquid fuel market" how can they possibly make rational risk decisions regarding critical infrastructure now?
The news articles should get our attention, for if we do not act to ensure that our 4 oil refineries remain operating after we emerge from our Coronavirus hell, then we will significantly reduce the options available to us to address the concerns repeatedly raised by the Parliamentary Committees. 
We could become 100% dependent on foreign owned fuel imports, coming to Australia on foreign owned ships, … up from the present 90%.
This is not reassuring, particularly when we are seeing an "every man for themselves" pandemic panic emerge around the world, disrupting critical supply chains.
The US administration is saying "never again" with respect to its supply chain dependence on some foreign countries.
Whilst that is an emotional reaction in a time of shock, it would be reckless for us to contemplate 100% import dependency for one of our critical supply chains, despite the economist's view expressed by the Department of Industry in 2014.
I became interested in the topic of energy security when I realised that the assumptions I had made about energy and fuel supplies when I was the Deputy Chief of the RAAF were fundamentally flawed.
Accepting that one is flawed is a challenge for any fighter pilot … as I now realise, the problem of flawed assumptions is widespread in our society today.
A classic assumption related to fuel security, quoted in the Australian Newspaper in January 2019, was stunning: "The Energy Department said Australia's low supplies were not a serious concern as there had never been a serious interruption to Australia's supply."
Has the Government actually contemplated the chaotic cascading effects of a pandemic on our energy /fuel security let alone the resilience of our society? 
If you just look at their track history of ignoring analysis and even Government Committee recommendations, the answer is pretty clear.
So where to now?
The first and most important step is to try and keep our options open whilst the Government manages the pandemic crisis. 
To that end, Government should take whatever steps are necessary to ensure the short to mid-term financial viability of the Australian refineries, as they are doing across our industry base, regardless of their foreign ownership status.  That would at least give us the option of maintaining some level of refining capacity in this country once we emerge from our reactive crisis management mode and start reshaping our nation to deal with the new reality.
The second step is to accept that this is not an issue that can be left to a single Minister or Department.
Resilience cannot be addressed if we are not willing to identify and address our vulnerabilities and risks.  The latter is politically challenging given our current political culture, as evidence by the trail of ignored warning and Committee recommendations related to our fuel security.
We need to have a very difficult conversation in this country; we will have to face reality.
In the work we are doing with the IIER-A we have identified a number of themes that we must explore.
We need to redesign our supply chains to pursue a "Smart Sovereignty" model.
A country like Australia, with a small population and limited economic base will have only limited sovereign capabilities.
However, we need more than we have right now, given our 90% import dependency for fuels and medicines.
Our sovereign capabilities need to be designed to improve our resilience, and not just left to the market.
The cheapest cost comes at a high price in a crisis.
The complement to Smart Sovereignty is "Trusted Supply Chains."  
We must have diverse and transparent supply chains and have the ability to verify them.
What is evident from our pandemic crisis is that the massive global outsourcing and dependence upon China for many pharmaceutical ingredients, medicines and other essential supplies, cannot be considered as 'trusted' as it is neither transparent nor verifiable.
If we address our risks and vulnerabilities in an integrated manner, we can improve our resilience.
Improved resilience means improved security.
We need an integrated national resilience framework, strategy and action plan, not just reassurance from the Energy Minister.
Air Vice-Marshal (Retd) John Blackburn AO is the Chair of the Institute for Integrated Economic Research – Australia.  https://www.jbcs.co/#/iieraust/ 
This article was published on April 14, 2020 by Defence Connect and is republished with permission of the author.
Footnotes
https://www.watoday.com.au/business/companies/geelong-oil-refinery-100m-investment-under-review-as-virus-hits-fuel-demand-20200409-p54iht.html