Post-COVID-19 Planning: How to Protect National Sovereign Research Capability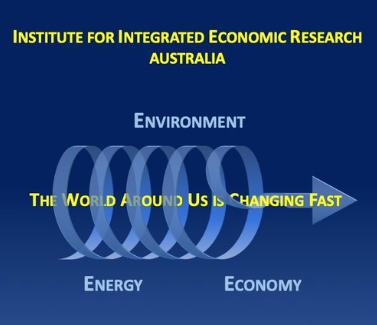 COVID-19 is not the end of the world, although one can be forgiven for assuming that in the midst of the "chicken little world" of social discourse.
But it certainly provides a context for reshaping the world.
Our colleagues at the Institute for Integrated Economic Research-Australia are shaping public debate in Australia about the nature of the next phase of development, and how to shape realistic approaches to shaping the way ahead.
It is great in a world of "Chicken Littles" or pandering "progressives" to see work which is hard-headed but focused on navigating the next phase of history.
In their recently released report with Global Access Partners, the Institute has taken a hard look at the way ahead with national research capability.
As the Institute describes the report:
The COVID-19 pandemic has exposed the extent to which Australia's sovereign research capability is vulnerable to a significant downturn in demand for higher education from international students, putting at risk Australia's hard-won international reputation for high- quality research and the substantial benefits that it produces.
The future of Australia's world-class university research sector is now precarious due to the loss of international student revenue and will take many years to recover. Our response to this needs to take account of this new reality.
This paper has attempted to identify a range of structural problems with the current system which have less visible in the era of ever-growing international student revenues. Just as Australia once lived "off the sheep's back", our university research sector has been living off international students. They are gone now and they won't be back anytime soon. The need to address these structural issues is now urgent.
In an article by Tim Dodd, Higher Education Editor, in The Australian published on October 6, 2020, the author argued that the report highlighted that research must pick winners and think outside the box.
The impact of the pandemic on Australia's research sovereignty, through the loss of international student fees which funded research, was a "black ­elephant"
It was a "a cross between a black swan" — an unlikely, unexpected event with enormous ramifications — and the "elephant in the room" — a looming disaster that is visible to everyone, yet no one wants to address because the costs of doing so are perceived as too high, the paper says.
"But that approach, which has led governments to encourage universities to rely on the continuation of the international revenue stream to underpin our university-based research effort, has now been revealed as wishful thinking at best."