A Case Study in COVID-19 Management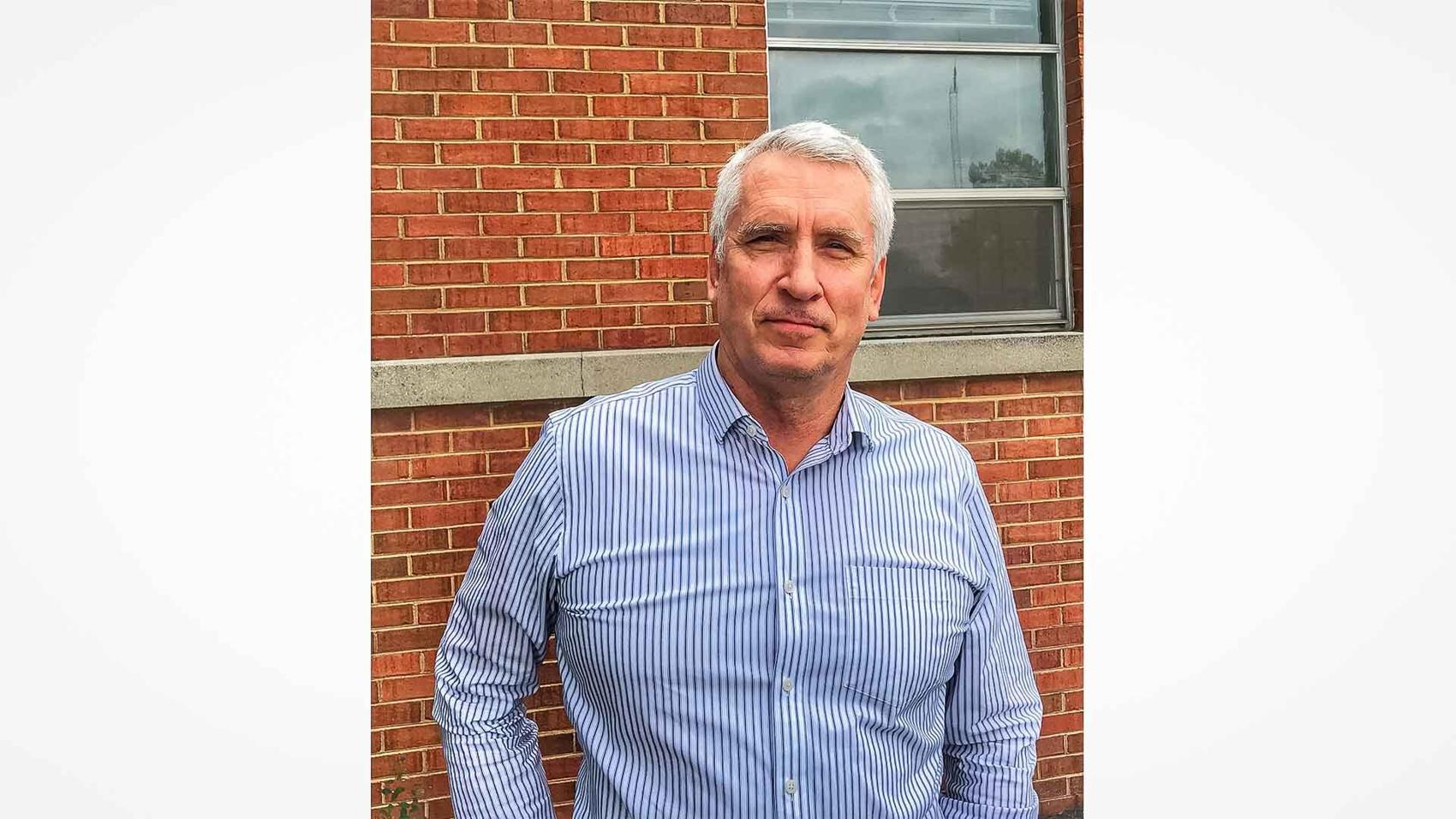 Dr. Wade Kartchner oversees the five-county Rappahannock-Rapidan Health District that includes Rappahannock County, which has seen one of the lowest COVID-19 case counts in Virginia.
'If we are vigilant … I think we can go through the winter and still be as we are right now, which is probably in a good place'
It's been exactly six months since the first resident of Rappahannock County, an unidentified man in his 40s experiencing mild symptoms, tested positive for COVID-19.
Until that inevitable day in early April, Rappahannock somehow managed to keep the spreading virus at bay — one of less than a handful of counties in the entire state to do so despite being in the shadow of the COVID-burgeoning nation's capital.
Even now, in the half-year since SARS (severe acute respiratory syndrome) reared its ugly head here, Rappahannock continues to have among the lowest COVID-19 case counts in the commonwealth of Virginia — and easily the fewest number of coronavirus infections in the five-county Rappahannock-Rapidan Health District (RRHD) that includes more heavily populated Fauquier, Culpeper, Madison and Orange.
"The main reason is that as I drive through Rappahannock County and meet the people and go to meetings there I do know that more than any county in our district they sort of live the socially-distanced lifestyle to begin with," says Dr. Wade Kartchner, RRHD's Warrenton-based health director.
"That in and of itself provides a layer of protection that really nobody else has, maybe Madison is the next closest. People just aren't piled on top of each other."
For that matter, given its mostly bucolic setting, RRHD — among 35 health districts carved into the commonwealth by the Virginia Department of Health — has similarly been spared much of the pandemic's misery.
"I would say we are in the bottom third as far as cases per 100,000 people," Dr. Kartchner educates. "I think it has a lot to do with the rural nature of the district, the fact there are no large universities, and with few exceptions no large businesses either where you would have people congregating.
"And to go along with that rural aspect we don't have a lot of, for the lack of the better term, the inner-city housing congregation of people that say Alexandria might have. Country mouse and city mouse," he puts it. "Alexandria is [almost] the same population as we are. But the metrics are quite different when you look at them."
As of Monday, Culpeper County (pop. 52,605) led RRHD's overall COVID-19 count with 1,199 cases. Followed by Fauquier's (pop. 71,222) 939 positive results, Orange's (pop. 36,644) 327 cases, Madison's (pop. 13,261) 109, and finally Rappahannock (pop. 7,370), where 63 citizens have been infected.
All told, only 2,630 residents of RRHD — its combined population numbering 181,102 — have tested positive for the coronavirus. That's fewer than 1.5 percent.
With 159,428 residents, Alexandria comparably is less populated than RRHD, however the mixed urban and residential city bordering Washington, DC has seen 3,825 residents — 2.4 percent of its population — test positive for the virus through Monday.
At the same time, Alexandria has endured 69 COVID-related deaths, while in the Rappahannock-Rapidan district 51 residents have succumbed to the virus — two in Rappahannock County.
Of course, numerous factors weigh into the devastating impacts of a pandemic, not the least being its toll on minority populations, including within RRHD. Then there are the struggling college campus settings.
"In our region we have the Central Shenandoah Health District [and] they've got JMU [James Madison University] and a couple of other [colleges]," Dr. Kartchner points out. "Shenandoah University is in the Lord Fairfax district. And you've got Mary Washington [College] over on the Fredericksburg side.
"We sort of sit — I like to think of it as a donut hole in education, at least in higher education — that all we have are two small community college satellite campuses in our entire [RRHD] district. Some people might bemoan that as a lack of higher education opportunities in the health district, but it has played well for us as far as that student [virus] transmission that we've seen here in the last two months as colleges have opened. And I think that's been a blessing for us."
Rare summer lull
Hope had existed this past spring, when the first cases of COVID-19 surfaced that the United States, that the country would experience a virus lull once the warmer temperatures of summer arrived — a pattern seen during the 1918 pandemic, when the springtime cases, or first wave, all but vanished during the summer, albeit followed by a more explosive second wave in the fall.
With the stubborn 2020 pandemic the first wave has never abated, with certain regions of the country today experiencing new spikes of COVID on top of previous spikes. Among the smaller percentage of exceptions is the Rappahannock-Rapidan Health District.
"Nationally no," agrees Dr. Kartchner. "But I think we here in the [RRHD] district did see a summer lull. We had some big spikes in March and April and going into May. We did dwindle down through July and then we've been kind of steady ever since, with some exceptions of outbreaks in certain places [as with one church in Rappahannock County]. But other than that it's been slowly steady."
To date, RRHD's largest outbreaks have occurred in retirement homes and churches, which also account for most of the mortalities. In Rappahannock County, many of the COVID cases — and both of its deaths — can be traced to the Massanova Pentecostal Church in Castleton and its week-long revival in late June that attracted congregations from multiple regional churches.
According to one witness, most participants shunned masks and didn't practice social distancing. Within weeks, Massanova's pastor, Rev. Lindsey D. Savage, died. Another congregant, a woman who lived in the town of Washington, also succumbed.
"The majority of our congregation has already had COVID," Massanova's new pastor, Kelsey Villines, has since acknowledged. "I think around 32 people in our church tested positive … [so] we're all hopefully carrying antibodies and we can't get it again."
Among the first reported COVID deaths within the Rappahannock-Rapidan district was an elderly couple who attended St. Peter Catholic Church in Washington, according to a source outside of RRHD. They lived just across the Rappahannock County line in the Amissville section of Culpeper.
What about recoveries?
A complaint often voiced in Rappahannock County is that one often hears about people being infected with — and especially dying from — COVID-19, yet very little is said about those who have recovered from the otherwise risky virus, which as of this week has killed 205,000 Americans and counting.
"The bottom line," answers Dr. Kartchner, "is that the [VDH] contact tracers, the case investigators, have so much work to do just to follow up those [positive cases] every single day — and things are coming in every day — that frankly the resources don't exist to continue to follow up.
"In essence what we do … we discuss with the [positive] case and all of their contacts what they need to do, how they need to isolate, and how they need to quarantine. And then they are handed off as needed to the medical community.
"What people don't realize," he continues, "is that we don't do that follow up, or obtain the recovery data or information, on any other infectious disease. If we have a measles outbreak … or whooping cough we don't follow them out for months.
"I go back to 'yes' — virtually everybody recovers [from COVID-19]. And I think it's worthwhile to note that if they're not winding up … in the mortality statistics you can assume that virtually everybody else has recovered. And I put that in quotation marks, 'recovered.' I mean every disease that anybody gets is going to have a certain percentage of those with perhaps some long term [impacts]. But really that's outside the purview of the public health system to follow those out and it's more an aspect of the healthcare system in general."
'An even greater danger'
Speaking with the Rappahannock News at a picnic table outside the main RRHD office in Warrenton, the mask-wearing Dr. Kartchner expands on the other seldom discussed impacts — mental health, substance abuse, shutting down the economy, among others — COVID-19 is having on the community.
"It's really hard to determine yet how bad it is," he reflects. "There are some indicators, we see evidence perhaps, with more of an uptick in opioid cases, overdose cases. But I really think this is going to play out over years and years and we probably won't know the extent of it until deep in retrospect."
In this newspaper's commentary pages last month, the RRHD health director didn't hold back when discussing the "collateral damage" of the virus. In fact, as early as March 23 — one week before Rappahannock County's first positive COVID case — he wrote in an email to Dr. M. Normal Oliver, the state's health commissioner:
"With the institution of ever-increasingly drastic measures to curb the spread of the virus, I see perhaps an even greater danger in destroying the economy through such measures, with the resultant ramifications that brings to society and the long-term health of its citizens.
"We know from a population health perspective that one of the major determinants of health is the economic well-being of a person and society.
"I am concerned that a narrow focus on 'flattening the curve' in the short-term is taking precedence over the loss of life in the long term, as this entire cohort of people who are at significant risk of losing jobs, health insurance, homes, and savings suffers from suicide, abuse, increased morbidity and mortality from untreated or poorly treated conditions, mental health crises, divorce, and increased drug and alcohol abuse."
He cited a respected JAMA medical report since then showing where "this has indeed occurred. COVID-19 has tripled the rate of depression symptoms in US adults, particularly among those with financial worries, and this rise in depression is much greater than after previous traumatic national events such as 9-11 or the Ebola outbreak."
Dr. Kartchner explains to this newspaper: "The reason I write those things, and it's probably a little different than most of my colleagues, is that I really try to provide a balance, combined with what I think is important from my experience and from my time as a health director and my reading of the literature. So I've received feedback when I write those things that yes, that's true, and no, that's wrong."
He pauses and smiles. "So if I get both of those I figure I'm probably hitting it right in the middle."
Appointed RRHD's health director in early 2016, Dr. Kartchner knows all too well about "collateral damage" to a community. For almost a decade, until arriving in Virginia to be closer to a son attending law school, the pediatrician was Public Health Director of Navajo County, Arizona — in that capacity overseeing, in part, portions of the Navajo Nation and surrounding Hopi and Fort Apache Indian Reservations.
The tremendous toll that COVID-19 has taken on that American Indian community alone hasn't gone unnoticed.
"The Native Americans, particularly in that part of the United States — it hit early and they got hit really hard," he says. "It's been sad to see that."
Where to from here?
For most Americans the coming months will be a stressful period of uncertainty, better spent outside. Health experts have been advising ever since the coronavirus arrived in the country that it's far safer for a person to be outdoors, where the highly-contagious virus spreads less easily, than in indoor environments.
"I think that [indoor] concern is well placed," Dr. Kartchner states. "What we are really noticing in this [Rappahannock-Rapidan] district, and I think it applies everywhere, is that we really don't see a big uptick in cases, we don't see a lot of transmission, outside of those [indoor] events … outside of those [indoor] settings.
"Obviously the nursing home settings are even more problematic because people are sort of confined to an area, they can't leave it if they wanted to. But other settings, and you have to rope schools in with those as well — schools and churches [or] any large event is going to be the opportunity for the virus to really spread."
Which brings us to a vaccine. Optimistically, any COVID-19 vaccine proven to be effective is still months away — certainly not available for any widespread distribution until after winter is upon us.
"I'm optimistic that [a vaccine] will be safe and effective when it comes out. I'll be getting it," assures Dr. Kartchner. "I don't see it really going away until we pass that part of the timeline."
In the meantime, there's another important vaccine now available.
"The best message is to indeed get a flu shot," the health director recommends, especially to elderly residents of Rappahannock County who are at an increased risk to both the seasonal flu and COVID. What's dubbed a coronavirus-and-flu "twin-demic."
"It is a concern," says the doctor. "So far it's looking like there shouldn't be issues with that, but as we've seen during the last six months there have been many predictions that have gone sideways. One positive note, I was reading a study the other day [where] the flu season in the Southern Hemisphere countries this summer has been almost zero.
"And it's a consequence, I think, of us and particularly them … as they follow social distancing and masking that they have inadervernty prevented a lot of flu cases. My hope is that as we continue to try to prevent COVID we'll also as a secondary effect see a lower incidence of flu this winter as well. And so really the message is get your flu shot and let's continue to do those things that we're doing right now."
As in social distancing, wearing masks, and washing hands, which the doctor is constantly prescribing to local residents.
"If we are vigilant on those [indoor settings this winter] and don't allow those to happen — or we take precautions I think is a better way to say it — if we do that I think we will still see just a small smoldering sort of 'case here and case there' type of transmission," Dr. Kartchner predicts.
"And that's kind of where we've been [in Rappahannock-Rapidan] except for when it gets into a nursing home, or gets into a church. But if people are smart and do that [then] I think we can go through the winter and still be as we are right now, which is probably in a good place."
This article appeared in the Rappahannock News on October 5, 2020 and is reprinted with permission of the author.,