Enhancing South Korean Crisis Management Capabilities: The Maritime Contribution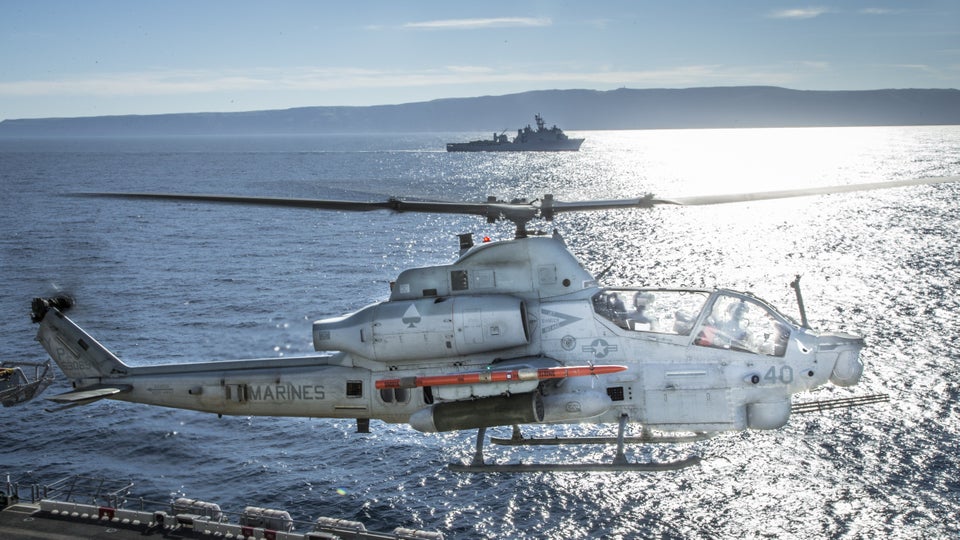 In my last article on South Korean defense, I posed this question: How then best to ensure that South Korea could provide for a proportionate response while remaining in firm control of escalation options?
By providing means to provide for multiple insertion points against North Korean forces, the South Korean leadership has options to respond to North Korean provocations. Having tools to respond directly to a force insertion threat at a particular point of interest posed by the North Koreans is important; but also having the capability to have tools for a similar level of force insertion at the time and place of South Korean choosing is crucial as well.
It was interesting to note that when the South Koreans announced that they were going to enhance their sea-based force by adding a ship large enough to carry a limited number of F-35Bs, the general reaction was either negative or puzzlement.
But what has been largely missed is the flexibility which such a seabase along with the amphibious force can provide to provide for both response in kind but even more significantly an ability to strike where the North Koreans do not expect a limited strike to come.
With the significant changes which are occurring with an F-35B enabled amphibious task force, the South Koreans can shape a wide variety of options to strike North Korean assets at a time and place of their choosing as part of escalation management. This also enhances the confidence of South Korean leaders that they can operate outside of a narrow zone of direct response, in a tit for tat manner, and to be more creative in shaping crisis management options to be able to master escalation at the lower ends of the ladder.
This requires not only having the military platforms, and forces; but also training the civilian-military leaders to be able to do so. And as such training takes hold, this would change as well the notion of what needs to be acquired to ensure greater force flexibility in the pursuit of more effective options for escalation control.
The F-35s onboard the South Korean light carrier could leverage weapons onboard the destroyers or the projected arsenal ship, but a key question is how best to shape a task force that can defend that ship as the lead element of sea denial or sea control force. The ability to tap into other weapons carriers, and to do third party targeting, which the F-35 is very good at doing is clearly part of it.
It is important as well to focus on the kind of rotorcraft integrability which the task force carries as well. And here there is a new innovative opportunity for the South Koreans to consider. The Romeos provide a significant ASW and anti-surface warfare capability, but with the Vipers becoming Link-16 and full-motion video capable this year, the ability to operate Romeo and Viper packages in ship defense is a key capability for the amphibious task force.
In any case, having a marinized helicopter on board which can provide for significant strike capabilities against maritime, land and air capabilities would be a solid addition to the amphibious task force. As the ROK Marine Corps considers its options for an attack helicopter, the Viper as a marinized helicopter with a wide variety of strike capabilities which it can carry would provide a significant strike force capability for flexible force insertion to provide for the kind of crisis management flexibility which clearly South Korea needs to master.
In an interview I did last year with Major Thomas Duff and Mr. Michael Manifor, HQMC Aviation, APW-53, Attack and Utility Helicopter Coordinators, we discussed how they saw the evolution of the Viper into the kind of role which is central for the ROK Marine Corps. With regard to the Viper, the helicopter has been built from the ground up as a maritime attack helicopter. The Viper is highly mobile, rapidly deployable, and certified for air capable ships to include LHD, LPD, LSD, LCS, cargo (T-AK/AKE/AKR), and CRUDES (Cruiser-Destroyer).
But because it is fully integrated into MAGTF operations, and operates throughout those operations, it plays a multi-mission role with the deployed Marines. In fact, given the operational envelope within which the helicopter has operated and contributes, this broadens one's understanding of what a multi-mission capable attack helicopter can do for the combat force.
As it was put to me, the Viper is involved in the entire span of assault operations. Prior to an assault, they prep the battlespace, including doing armed reconnaissance. They support fixed wing aircraft in a deep air support role, and when the Ospreys and CH-53s advance to the objective area, they provide an air escort role.  With Marines in the objective area, they provide direct ground support for ground movement working directly with the Ground Combat Element.
Featured Photo: An AH-1Z Viper helicopter attached to Marine Medium Tiltrotor Squadron (VMM) 163 (Reinforced), 11th Marine Expeditionary Unit (MEU), conducts flight operations near the Harpers Ferry-class amphibious dock landing ship USS Harpers Ferry (LSD 49)