Holding a Potential Adversary's Forces and Infrastructure at Risk From a Greater Distance: Shaping a Way Ahead for Australian Defence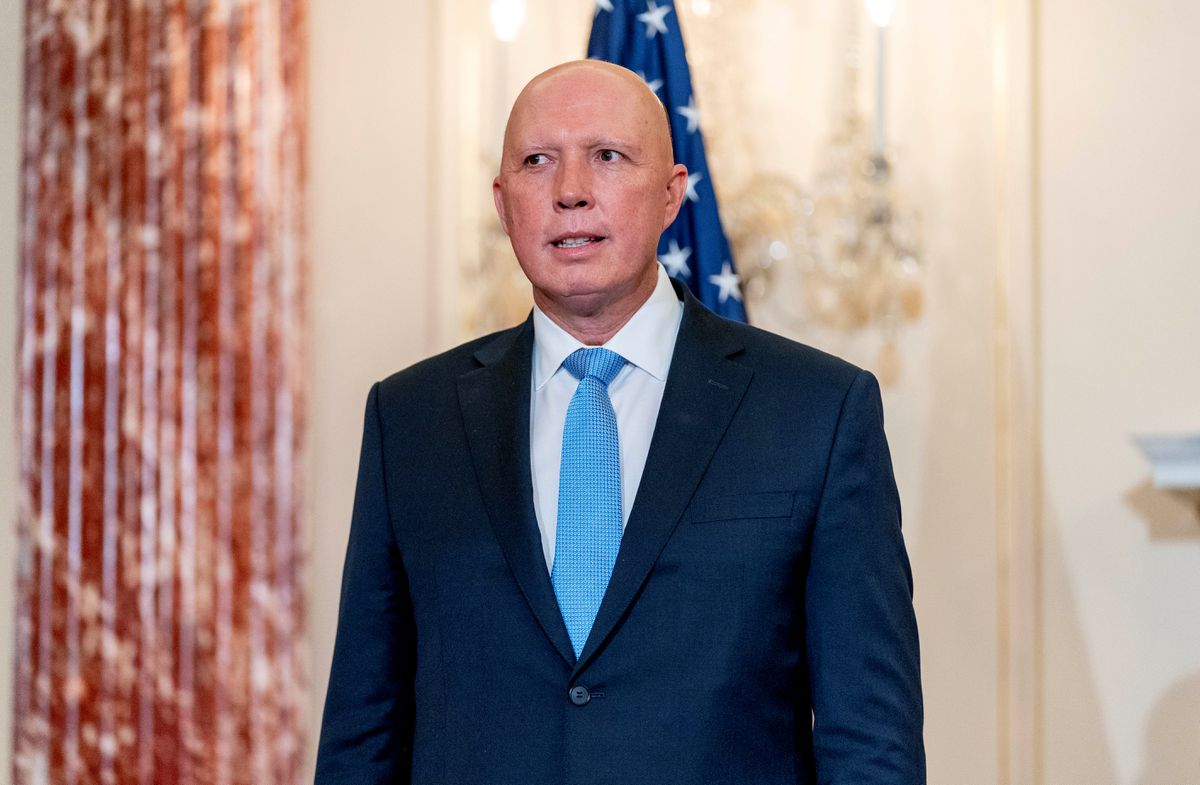 Australians are rightly concerned about tensions in the Indo-Pacific.  As we confront a more uncertain region than we have known in decades, new energy and determination is flowing through Australia's defence ecosystem. Defence is getting on with its core business.
That business is about making the right capability decisions and ensuring the Australian Defence Force is properly equipped to defend our nation's interests and keep Australians safe.
That business also involves Australia working with like-minded countries in a network of complementary partnerships. Nations which are equally committed to deterring aggression, preventing military conflict and preserving the peace which has, and continues to benefit all humanity.
Recently, another partnership has formed: AUKUS. Under this enhanced trilateral security partnership – one which builds on longstanding ties and deepens security and defence cooperation – Australia is working with the United Kingdom and the United States to acquire a fleet of at least eight nuclear-powered (not nuclear-armed) submarines.
Compared to their conventional counterparts these submarines are superior in terms of stealth, speed, manoeuvrability, endurance and survivability. Nuclear-powered submarines can carry a greater number of advanced weapons and deploy underwater vehicles. There's also significant interoperability advantages in working with the UK and US.
Those who argue that developments in detection systems and autonomous underwater vessels will make crewed submarines redundant forget that technology cuts both ways. The innovations of tomorrow may just as readily shield a submarine from detection.
Regardless, we must deal with present realities. More than half of the world's 470 in-service submarines are already operating in Indo-Pacific waters. Were Australia not to invest in submarines – especially as a maritime and trade-dependent island nation – we would be dangerously exposed.
The justification for nuclear-powered submarines is clear-cut. So now the focus is on delivery. The Defence Department is regularly and rightly put under the public spotlight for its procurement timeframes. Sometimes criticism levelled is fair and factual, other times fuelled by different agendas. What can be forgotten is that building and sustaining a modern defence force is a complex business. The ships and planes of today have thousands of parts, multiple interconnected systems and are equipped with sensitive technologies. They are developed through a multi-national defence industry ecosystem of supply chains. Much as we might wish otherwise, they can't be churned out of factories at the manufacturing speeds seen during World War II.
Australia's intention to build nuclear-powered submarines is the most ambitious defence project in our nation's history, dwarfing all others in complexity and scale. A Nuclear-Powered Submarine Task Force has been established in the Defence Department. Over the next 18 months, the Task Force will provide advice to Government on the best way to deliver the submarines, drawing on external expertise and working with partners in the UK and US. Among its many considerations will be the requirements for design, construction, maintenance, infrastructure, industry capacity, nuclear safety, environmental protection, crewing and training. It will advise on building timeframes, costs and supply needs. This is a considerable undertaking, even for 18 months.
But my expectations are clear. The Task Force's work is a top priority and it is being resourced accordingly. Where possible, I want to condense the timeline for both the scoping and acquisition of the nuclear-powered submarines. The Government's aim is to acquire this capability as soon as possible. That includes considering all options with the UK and the US.
We will also explore the feasibility of the presence of British and American crewed nuclear-powered submarines in Australia on a rotational-basis, similar to the US Marines who rotate annually through the Northern Territory under the US Force Posture Initiatives. These considerations do not detract from the Government's intention to build nuclear-powered submarines in Australia and develop a strong and effective sustainment industry as part of our broader naval shipbuilding agenda.
Since the AUKUS announcement on 16 September, media attention has focused on Australia's acquisition of a nuclear-powered submarine fleet. While it's the first major initiative under AUKUS, it's certainly not the last. AUKUS is a partnership where our researchers, scientists, industry and defence forces all work together to deliver a safer and more secure region. Accordingly, our three nations will also work to enhance joint capabilities and interoperability, particularly in cyber, artificial intelligence, quantum technologies and undersea capabilities.
Australia is not putting all its defence eggs in one basket. Nuclear-powered submarines will complement other defence capabilities in holding a potential adversary's forces and infrastructure at risk from a greater distance. In aggregate, this sends a clear message: that the cost an adversary would incur in threatening our interests outweighs the benefits of so doing.
Australia has embraced the development of asymmetric capabilities – things like long-range missiles, hypersonic weapons, anti-access and area denial systems, offensive cyber technologies, autonomous craft and remotely piloted drones – capabilities which are essential for Australia to deter potential hostile actors with larger military forces.
Australia's defence industry has unique skills and expertise in distinct areas which could see it become a leader in helping to develop asymmetric capabilities quickly, cheaply and at scale. By so doing, we will build our sovereign capabilities, bolster national resilience, enable the ADF to act with greater independence, expand export opportunities, and become a stronger defence partner to our allies and friends. Where there's a will, there's a way.
This article was published by the Australian Department of Defence on October 26, 2021 under the title: "Op-ed for AFR Defence Special."
The featured photo: Australian Minister of Defense Peter Dutton, poses for a group photograph with Australian Foreign Minister Marise Payne, Secretary of State Antony Blinken, and U.S. Defense Secretary Lloyd Austin (not pictured) at the State Department in Washington, U.S., September 16, 2021. Andrew Harnik/Pool via REUTERS
Also, see the following: