Joint Forcible Entry Exercise 2016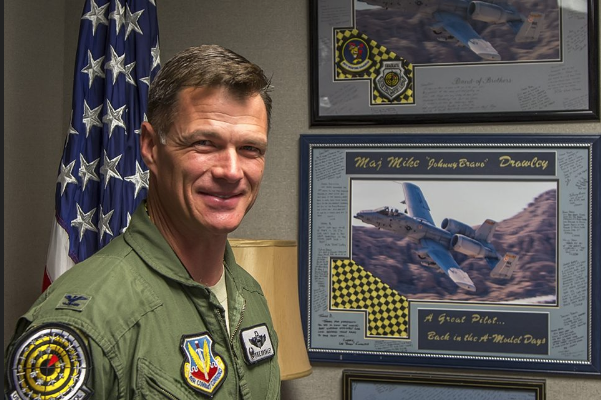 The United States and Allies have few concerns higher than the proliferation of Anti-Access/Area Denial (A2/AD) capabilities among potential adversaries.
A2/AD systems deployed in the South China Sea, Middle-East, or along Europe's eastern borders threaten US and allied freedom of movement and power projection.
A2/AD is not simply a defensive system to be overcome; it is an offensive threat that must be countered.
An A2/AD system placed near a border covers well over 100 miles of airspace of the bordering nation and facilitates "blitzkrieg" like offensive movements of ground forces into that nation.
Certainly, a Russian threat against the Baltic states comes to mind.
An adversary can seize territory, infrastructure, communication nodes and become fully embedded before US or Allied air forces are able to respond effectively.
U.S. Military strategists are considering multiple avenues to address and train to the A2/AD threat.
The USAF Global Strike Task Force (GSTF) considers the threat, as does the Joint Concept for Access and Maneuver in the Global Commons (JAM-GC).
Recognizing the threat and developing weapons and/or platforms as well as tactics, techniques and procedures (TTPs) is a significant priority for the U.S. and Allies.
One of the primary lessons the U.S. has learned from recent wars is the critical need to train against realistic threats.
Schools such as the US Navy "Top Gun," and exercises like the USAF "Red Flag" are effective because participants train in realistic threat environments.
But dynamics of change are afoot and answering questions such as what does an F-35 Top Gun pilot look like are part of the evolving training and capabilities for the U.S. and its allies.
Training significantly increases the pilot's success and survivability when faced with combat air operations.
The Joint Forcible Entry exercise (JFE, or JFEX) must be considered within the context of the A2/AD problem set and the value of realistic training within a very sophisticated A2/AD environment.
Second Line of Defense was granted the opportunity to observe the most recent JFEX (6-18-16) and interview the Commandant of the USAF Weapons School, Col. Michael "Johnny Bravo" Drowley, as well as Weapons School Instructors, Maj. Chris "Hobo" Lawler (57th Weapons Squadron, McGuire AFB and JFE Exercise Lead) and Capt. Andrew "Caddy" Standeford (29th Weapons Squadron, Little Rock AFB).
JFE takes place twice a year as one of the final "vuls" (short for "vulnerability period" – a term used by the Air Force similar to how the general public might use "mission") prior to graduation for students of the U.S. Air Force Weapons School (USAFWS).
The "students" are actually tremendously accomplished instructors on their particular platform, many with a number of tours.
Beyond the flight experience, the students have demonstrated a commitment to leadership.
The first number of months of the Weapons School provide a Ph.D. level of instruction on the student's particular platform.
The final portion of the course includes intense instruction on all the available platforms and their specific capabilities – including space, cyber, electronic warfare.
The goal for Weapons School graduates – that they will be advanced integration warfare specialists.
Commandant of the USAF Weapons School, Col. Michael Drowley explains:
"It's just not enough to be that platform expert, you have to be an expert across all capabilities.
So the F-16 pilot has to know how Cyber is enabling their mission. He/She has to know how the Space domain is coming into play to help get the objectives that the Combined Forces Air Component (CFAC) and our combat commanders need.
At the same time the B-52 pilot needs to know how their effects are either helping or hindering those other capabilities as well.
It's not enough to be able to manipulate your platform very, very well.
A student has to know how their platform integrates across all combat specialties and then helps get to those objectives that have been laid out for us.
The foundation underneath all of that is leadership.
It comes down to the ability to walk into a room that is a mix portfolio of Air Force and Joint specialties and lead the mission planning cell to a successful outcome.
If you strive to be the best at your craft, and your craft is aerial warfare, the USAF Weapons school is clearly the pinnacle of learning and achievement.
Drowley notes, "The Air Force is being asked to go after more difficult, and dynamic targets.
The targets are very mobile and peer or near-peer adversaries are trying to protect those targets in A2/AD environments.
We have fewer fighter and bomber aircraft than at the high points of Desert Storm and previous.
Graduates are facing more difficult problems with a smaller force size and the only way to be successful is to integrate across all of the available capabilities.
The Nevada Test and Training Range (NTTR) provides the ideal venue for the exercise.
The massive, restricted NTTR features advanced radar systems, surface to air missile sites (SAM), scores of ground targets, dynamic targets as well as the unimproved Keno airfield.
These systems are configured to create the most challenging and realistic A2/AD threat.
Maj. Lawler explains, "It's the biggest piece of air space with the most sophisticated and realistic replication of threats anywhere in world.
So the fact that as aircraft are flying in, onboard sensors are telling crews that there's something lethal out there that wants to kill them (even though there's not going to be a real missile flying) it still makes the hair on the back of their neck stand up and makes everybody operate at the highest level."
The Objective
Planning and preparation for JFE starts as early as a year prior.
However, the weapons students are given the "mission objective" just a couple days prior to execution.
It takes students 10-12 hours to assess challenges, resources, and create a mission plan with rules of engagement (ROE), contracts and contingencies.
The JFE objective: Achieve an air and land drop of US Army paratroopers (82nd Airborne Division) and equipment on an unimproved airfield within contested space (an A2/AD environment protected by a capable "Red Air Force").
The friendly or "Blue" force consisted of a Mobility Air Force (MAF) of 21 C-17As and 18 C-130H&Js and a Combat Air Force (CAF) of 33 aircraft including 9 platforms (F-16CM, F-15C, F-15E, EA-18G, B-52, A-10, E-3, RC-135J, E8, MQ-9).
The CAF objective: Create lanes and push back the adversary forces so the MAF can safely ingress to the airfield and make their drops.
Airborne Command and Control (C2) capabilities were complemented by Joint Terminal Attack Controllers (JTACs) on the ground in the vicinity of the airfield.
The adversary or "Red" force included 10 aircraft (8 F-16s and 2 A-4s) that integrated with an extensive ground force: integrated air defense system (IADS), surface to air missiles (SAMs), dynamic targets (including SAM sites), Cyber, Electronic Warfare, ground vehicles with heavy and light weaponry, and U.S. Army High Mobility Artillery Rocket Systems (HIMARS).
Capt. Standeford emphasized the joint aspect of the exercise:
"What the Air Force is doing is here is supporting the army because that's the end game, getting the Army on the ground allowing them to execute their objectives once they get on the ground."
The JFE exercise involved 82 aircraft and just under 600 personnel.
The Mission Briefing
Drowley notes how difficult it is for the mission planners to perform the short briefing:
"The mission planning needs to bring in all the aircrews who have had no exposure to the mission planning and really take them from zero to sixty in one hour.
Those participants need to know the plan as well as everybody that mission planned for twelve hours, including all the options, contingencies and reasons why we're going to perform specific actions in order for everybody to be successful."
Aside from the "layered" Blue CAF, it was no small task to coordinate the arrival of the MAF, 21 C-17s and 18 C-130s into airfield airspace.
Lawyer explains:
"The first layer of the plan is how are we going to deconflict from each other.
Once that piece is figured out then we take a look at how we will deconflict from the other Blue Air players that are out there.
And then, how do we deconflict once the enemy gets the threats active and we start deviating from the original plan.
It's a multilayered approach of deconfliction that the planners go through.
It's a lot of information for pilots to absorb. Once they go into execution they are focusing on what the planners have given them for each phase of flight."
Communication
Communication is one of the key learning components of the exercise.
Drowley states, "if somebody has the situational awareness to realize this is [may be] the one key that everybody needs, it's their responsibility as a leader to key the mike.
They have to get that information out to pull assets together, to execute correctly in order to negate what the enemy is trying to do to them.
Many of the lessons learned that come out of the debrief are about communication.
Somebody knew a piece of information, was leadership exercised to ensure it got disseminated out to everybody?
It is great learning because these are very, very difficult problems that we're presenting the students.
We try and take realistic world problems from the some of the potential adversaries and we give them a booster shot of steroids and make them even more difficult.
So that way the enemy they face here on the NTTR is ten times tougher than whatever they may face in the real world."
Information from data feeds from Remotely Piloted Aircraft (RPA), the E-8 JSTARS, RC-135 Rivet Joint, E-3 AWACS and space assets is complex and of a high volume.
Each platform is challenged to communicate relevant data, at the right time, even as time would appear to be of the essence.
Standeford commented on the communication/leadership philosophy of the C-130s: "On the C-130 side we like to pride ourselves on the decentralized execution.
So each individual aircraft is their decision authority amongst themselves."
Every aircraft commander knows the parameters for the jump (airspeed, altitude etc.), as well as what and where they and everyone else is supposed to be. There is flexibility within the plan to deviate, for any number of reasons.
They simply must communicate effectively so everyone understands the what and why.
The "Vul" in Contested Space
The Blue air CAF unleash a choreographed symphony of smackdown on the target area.
Suppression of Enemy Air Defense (SEAD) Air to Air (A2A), Air to Ground (A2G), Offensive Counter Air (OCA), Intelligence, Reconnaissance, Surveillance (ISR) Close Air Support (CAS), Electronic Warfare (EW), Cyber, Space – a full spectrum force comes alive delivering blows from all sides.
Yet as Drowley explains the enemy is not static:
"The enemy gets a vote.
Their aggressors, SAMs, the high value mobile targets are very dynamic.
Students walk out the door with the best plan that can be executed, but as soon as they get out there, the enemy on the range does not want their targets hit, does not want Blue air coming into their airspace. Now the students must adapt the plan that they came up.
It requires strong leadership to see through all the fog and friction that's presented out there, whether it's the enemy doing it to us or sometimes us doing it to ourselves.
To be able to see through all that and identify what needs to be done or changed to be successful is the ultimate test."
Simultaneously there are almost 40 C-17s and C-130s making their way from a number of locations around the country converging on a rally point for their ingress to Keno.
It can't be said better than Drowley expresses, "…now they come from across the country, rejoin at a point and come into the range while this whole A2A and A2G battle is going on and they're getting updates.
When you think about the joint command and control it's pretty impressive.
There is a strike (A2G) and A2A Mission Commander trying to clear the lanes so they can come in and do the air drop.
The MAF package commander is managing all the C17S and C130s as they come across the United States, and then in the back of the lead aircraft is the 82nd Airborne Division, on scene Commander who's about to jump out of the plane and take command of the battlespace from the ground.
The 82nd Airborne Commander is getting all these updates on how Blue air is taking out Red air, SAMs and what threats are on the airfield.
The C2 of the entire exercise is pretty phenomenal – a pure combat air component to a pure mobility component to the joint portion of the 82nd Airborne who are onboard the aircraft and then we have JTACs on the field for CAS.
It really does bring together a tremendous amount of joint capabilities to be able to execute.
And again, the problem that we are going against is not an easy one, we are bringing pretty vulnerable aircraft into a very contested environment."
Throughout the JFE students must consider what constitutes a threat – and to whom.
Drowley explains, "So for the A2A players Red air is a primary threat, it's a primary threat to the C-17s and the C-130s that are on their way into the field.
However, for the 82nd Airborne that's jumping in, a five vehicle convoy is very threatening to them and so you really have the spectrum.
A CAF platform does not see that convoy as much of a threat, however it's a very real threat to the five or six guys that are in a parachute that are going to land in that vicinity.  
So you really have to be able to go from a wide macro view of taking in the SAMs and the Red air all the way to a very micro view of a five vehicle convoy that's trying to get in and seize a part of the airfield and it needs to be neutralized."
With primary air and ground threats neutralized, the force of C-17s and C-130s appeared over the field on cue.
Some of the transport aircraft have flown direct to the central Nevada location from distances as far as Fort Bragg, NC, and Dyess AFB, TX.
Throughout the operation, A-10s remained low and close to the airfield neutralizing any dynamic threats.
F-16CMs, F-15C & Es and B-52s circled high overhead responding to ongoing SAM and air threats.
A number of the C-17s and C-130s deviated from straight in approaches, their heavy banking, jinking and altitude shifts implied threat warnings.
That interruption of the direct flow could have presented a collision hazard, but the mission planners and pilots had it in hand.
Standeford explains the approach:
"We always say, 'Aviate, Navigate, Communicate.' So first thing is to get the airplane where it needs to be, take care of yourself.
Make sure you're avoiding everybody else visually and then start getting back into position and communicating that to the fellow flights. For our students the big piece to alleviate conflict is how they communicate the plan that they've built for the last three or four days to those out based crews that weren't sitting in and planning it.
That's a very key piece.
Not only planning and having a solid plan, but being able to communicate that plan.
When things start falling out and aren't going as planned they have a full understanding of what's expected of them and it is more of a reaction versus something they have to think about."
Debriefing
Once the exercise is complete those monitoring from Nellis AFB meet to validate missile shots that have been "tracked" electronically.
Kills and misses from both sides are identified so the learning is elevated.
Drowley unpacks the nature of the debrief: "…here's what you did wrong, here's what you did right. We need them (debriefers) to punish our mistakes so that we can learn.
They give a very accurate representation and then they give us phenomenal feedback on what was successful and what was unsuccessful so we can learn from it."
For the Weapons School "students" it is never just about the exercise.
It is about learning lessons that they can share with the rest of the Air Force to help all be successful in this environment.
The Future of JFE and the Weapons School
Given that warfare is evolving rapidly, and cyber and the space domain can be considered components of A2/AD, the range and training exercises are challenged to evolve to a higher state.
It begs the question of how committed the DOD is to funding range development as well as how the Air Force, and the Weapons School can create a realistic training environment moving forward.
Drowley comments, "The range (NTTR) gives us great capability, it is the crown jewel of training facilities. And we want to make sure that it is always sharpened and refined to give us the best presentation possible."
The time to "practice and refine TTPs" is prior to war – not during.
The F-22 and F-35 provide an entirely new level of information to the warfighter, and it will be a challenge to determine how best to disseminate.
Full spectrum capabilities give Commanders the opportunity to consider a number of potential effects (kinetic and non-kinetic) on a "target" with a wide number of outcomes. Replicating those effects, and the fusion of information within a training exercise is an evolving process.
The Live Virtual Constructive (LVC) training environment is emerging as the critical training methodology to encompass these new capabilities.
Drowley speaks to the future training environment of the warfighter:
"The A2/AD environment presents a tremendous amount of information that has to be collected, prioritized and then disseminated to the appropriate players so they can execute.
As we look forward to the evolution of the Air force warrior, the capabilities that bring that information fusion will be a large part of it.
This is the next evolution for weapons officers. In the early ninety's they were masters of their combat specialty, now they're integration experts, the next evolution they will be fusion experts when it comes to kinetic, non-kinetic effects, information and dissemination. That is the next step that we're taking here at the weapons school, working towards that fusion expertise.
That's the next evolution for the range and the adversaries in the training environment.
Right now we have the kinetic range and the non-kinetic construct (range) over it (as we talk about live virtual construct and bringing more sims into play). Our capabilities are getting to the point where we want to be able to actuate the things that we would execute in combat in such a manner that it's all integrated.
If a non-kinetic effect impacts a surface to air missile, or impacts a target on range a kinetic player would see that impact. Right now there's white space between those two ranges, that's the next evolution for training, where kinetic and non-kinetic effects can be seen on the range. But that's when we talk about LVC."
Weapons Officers or Patch Wearers back in the "Force"
Weapons School students graduate shortly after JFEX and go back out into their squadrons having quite a high level of understanding.
However, they also go back to their units with the Weapons School creed seared into their hearts and minds, Humble, Approachable, Credible.
Col. Drowley strikes me as nothing less than living it. Absolutely humble, totally approachable, and without question, credible.
It is understood that Weapons School graduates are entirely service oriented. As Drowley states, "Whenever I see another patch wearer (Weapons School graduate) out there, I know I'm about to run into another individual that that espouses to being humble, approachable credible.
They're all service oriented. What can I do to make others better? What can I do to help out the fight? What can I do to get the job done? I don't really care who gets the credit, I don't really care about the glory of it, I'm just here to help out the fight and that's really what it means to me."
Reflecting back to his graduation from Weapons School Col. Drowley noted that he went immediately to the beginning of Operation Enduring Freedom (OEF), came back for a couple weeks to his squadron and then to the initial March 2003 wave of Operation Iraqi Freedom (OIF).
Drowley found himself writing back to Weapons School what seemed like every day: "that one vul that I did in Weapons School – I saw it again in combat over here and it helped me lead this four ship. That one thing that you taught me at Weapons School, I taught it to these guys here and it saved them when a Roland shot at them."
A better warfighter, a better colleague, a better person. The outcome of Weapons School.
While it is an artificial argument to imply leadership development & realistic training is the most important priority, one must recognize the exponential value, the force multiplication provided by Weapons School outcomes, and the NTTR.
Cost to train an F-16 pilot – $6 Million
F-16 – $20 Million
NTTR & Weapons School – priceless.
A Force multiplier.
The difference between success and failure.
Of the highest priority.
The Air Force Opportunity
There's an incredible wealth to take away from the JFEX and the Weapons School experience.
It is really and open ended combat learning experience being adapted to real world dynamically developing threats.
The need for the U.S. Military Forces to work Jointly, integrate capabilities to address current and evolving threats. Check.
Developing the best tactical warfighting leadership to multiply the effectiveness and success of the USAF. Check.
Evolving Training and Warfighting capabilities to address kinetic, non-kinetic, Cyber, Space, Electronic warfare as well as Information Fusion. Check.
Each individual I had the privilege to engage referenced the Air Force as a career, a profession, and Weapons School as the mastery of that profession.
Col. Drowley expanded on just what the Air Force opportunity brings to the individual;
The level of innovation and leadership exposure that people receive when they come into the Air Force is top notch. It's a great foundational if you want to stay and continue that leadership development. If you want to separate or transition, I know it's going to set a person up to be successful. The Air Force challenges its young Captains (such as Mission Commander for the JFE, Maj. Lawler) to go forth and conquer problem sets. Where else can a young person get that level of empowerment, that level of mastery? 
The Air Force wants you to be the best at your job and provide whatever it takes to help you to be that best. We want to give you the resources, the time, the control. That's really what we're looking for here at Weapons School, we want Airman to be masters of their craft. 
The last component the Air Force offers is purpose, serving something that's greater than yourself. Whether on an Airlift bringing humanitarian aid into a country that needs it, whether an A10 guy providing close air support for an 18 yr. old with a rifle that's taking fire, or whether a bomber pilot who goes and via a show of force to a particular country is going to stop them making noise – those in the Air Force are always doing something that's bigger than themselves.
Exceptional leadership, a recognition of the A2/AD threat and a disciplined sound approach to preparing people and TTPs for the threat.
It brings to mind that the Leadership has considered Sun Tzu's words from the Art of War, "The art of war is of vital importance to the State. It is a matter of life and death, a road either to safety or to ruin. Hence it is a subject of inquiry which can on no account be neglected."
Not having been neglected, another class of Weapons School Graduates, Advanced Integration Warfighters assimilates back into their units.
Todd Miller: Heartfelt thanks for the support provided by the USAF ACC 99 ABW PAO, specifically SrA Joshua Kleinholz, Susan Garcia, U.S. Weapons School, Col. Michael Drowley USAF, Maj. Chris Lawler and Capt. Andrew Standeford.
Featured photo shows Colonel Michael "Johnny Bravo" Drowley, Commandant of the USAF Weapons School, stands in front of memorabilia recognizing his expertise as A-10 pilot.  Credit: Todd Miller
This article was first published on July 11, 2016.