Past as Prologue: The Return of Roving Sands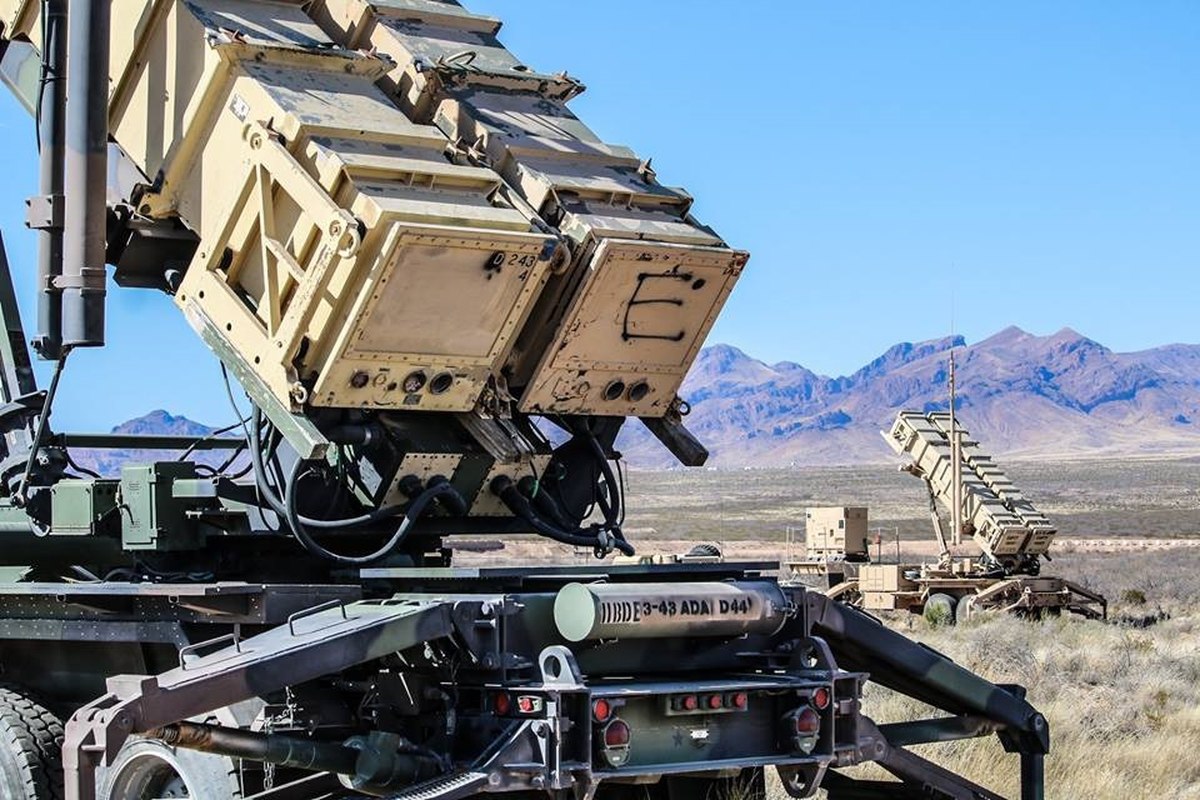 The role of Army Air Defense Artillery is crucial in providing for key defense assets in the evolving offensive-defense enterprise.
Part of the shift from a primary focus in the land wars to the Middle East to dealing with a wider spectrum of conflict, including peer to peer conflict,  is ramping up capabilities and training of the modernizing ADA force.
The revival of Roving Sands is a key part of the ramp up as well.
According to a US Army press release dated February 26, 2018, the Army has revived Roving Sands, a key training exercise for the Army and Marine Corps ADA community.
What is it?
Exercise Roving Sands is a three-week long joint air defense exercise held at Fort Bliss, Texas that focuses on training and certifying the Air Defense Artillery units of the 32d Army Air and Missile Defense Command. The exercise focuses on providing a combat training center-like evaluation where units simulate combat operations in an austere environment and refine their air defense skills in preparation for real world global response.
As part of the joint training, the Marines and Air Force also take part in the exercise as simulated enemy air threats.
What is the Army doing/has done?
The Army, specifically the 32d AAMDC, is reviving Exercise Roving Sands, after a 13-year hiatus. This was an annual exercise that ran from 1989 to 2005. Roving Sands 2018 is set to take place in the February-March time frame.
Units taking part in Roving Sands 18 involve elements of all four of the command's brigades. Units are "deploying" to Fort Bliss to be tested in a real-world, expeditionary type scenario as forces and equipment flow into "theater" via air and rail movement. In Fort Bliss they will conduct Reception, Staging, Onward-movement and Integrations operations prior to executing their missions.
During Roving Sands 18 units involved will focus on their ability to move, communicate and sustain over a large operational distance while providing air missile defense to protected assets. Throughout the exercise, units involved will be under the close scrutiny of Observer/Controller-Trainers, who will assess and ultimately validate them.
Major platforms involved in the exercise include the Patriot, THAAD and Avenger Systems and will culminate with a live-fire exercise to take place at White Sands Missile Range, New Mexico.
What continued efforts does the Army have planned for the future?
The goal is for Roving Sands to remain as an annual exercise that creates a venue forcing staff refinement of internal operational readiness procedures throughout the Air Defense Artillery community. This exercise will be a vehicle for 32d AAMDC to exercise mission command outside of the bi-annual Air Missile Defense Exercise conducted in the CENTCOM area of responsibility.
Why is this important to the Army?
Roving Sands creates an opportunity for the Air Defense Artillery community to conduct joint, maneuver-based exercises in a dynamic environment while validating readiness. With the growing threat from missiles, rockets, artillery and mortars, as well as unmanned aerial systems, Air Defense Artillery forces will continue to be forefront in the defense of America and her allies.
The background to reviving the exercise was highlighted in an article by C. Todd Lopez and published February 9, 2017.
The Roving Sands air and missile defense exercise, last held 28 years ago, served as a platform for doctrine development, a demonstration of technology, and ultimately as a validation of the expertise of the units who participated.
These days, Army air and missile defense exercises of that sort are a thing of the past, but that soon may change, if Brig. Gen. Christopher Spillman has his way.
"One of the things we in the air defense community don't have … is a combat training center-like evaluation," said Spillman, who serves as commander of the 32nd Air and Missile Defense Command. "We don't have external evaluation."
Speaking at an Association of the U.S. Army event Tuesday in Arlington, Virginia, Spillman said the air defense community needs that validation back to demonstrate to the rest of the Army what the defense community already knows.
"Only we know if we are good or not," he said. "The rest of the Army doesn't, because they lack the expertise. We in the air defense artillery, we have the skills; we have the expertise; we know whether or not we're good. So we need an external evaluation. We need a combat training center-like evaluation."
The general said he has already made efforts toward rebuilding a large, collective training exercise like Roving Sands, and he speculated that such an event could be held at Fort Bliss, Texas.
"I'm going to try to figure out a way to resource that thing and demonstrate from a 32nd [Army Missile Defense Command] down to the lowest fire team … our ability to execute air and missile defense … So it's something I'm going to tee up here fairly soon," Spillman said.
Roving Sands involved multinational partners working together to hone their air and missile defense skills, and that's something Spillman said must return — but it won't happen right away.
Initially, Spillman said, efforts toward rebuilding an air and missile defense training and validation exercise will involve "baby steps," but it's a goal worth working toward.
The featured photo highlights the exercise earlier this year and the photo is credited to the US Army.