The Loyal Wingman Program in Australia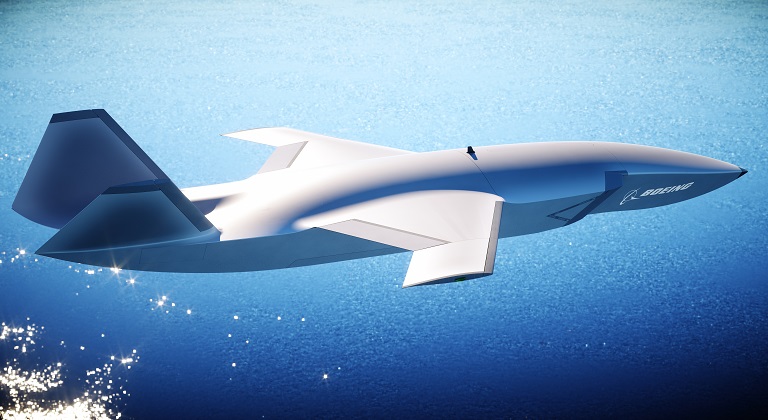 In an article published by Australian Defence Business Review during the recent Avalon Air Show, Andrew McLaughlin looked at the proposed loyal wingman program which is a collaborative program with a Boeing-led team with the RAAF.
The decision to develop the ATS in Australia was not taken lightly, and represents the first full-scale Australian-designed high-performance aircraft development program since the Jindivik drone in the 1950s and 60s.
"What's also significant, is this is the first time that Boeing has designed and developed an aircraft, an unmanned aircraft outside the United States in our 100-year history," Arnott said. "And we've done it here in Australia, so that's a pretty big deal.
"The reasons we're doing it here in Australia are threefold," he added. "First, there has been a really positive change of appetite here, starting at the government level with innovation being part of the agenda for the first time in a long time, and a whole heap of initiatives flowing from that. And those initiatives are putting up the flag to companies like Boeing to say that Australia has the intent to move from a buyer to a creator.
"The new defence export policy and the Minister of Defence in particular is a huge champion of that, and we recognise him for that – he was certainly a significant contributor to the contract that we've got. And you see that appetite being reflected in the ADF, with the RAAF stating they want to be the world's first 5th gen air force which is a big ambition. With transformation programs like Jericho, this program becomes a walking of that talk."
Arnott said the second reason ATS is being developed in Australia is a geographical one. "Australia has natural advantages – it's a big country with low population density which gives us a whole heap of wide-open spaces, particularly in the air and sea, for us to 'try, fly, sail, fail' so to speak, and get to success faster. 
"So we see the airspace regulator here is one of the most progressive in the world," he added. "We see that as a determinate, and believe we're going to be able to go faster here than we would perhaps in some other places in trying out some of these very challenging concepts to realise the capability."
The third reason is related to Australia having Boeing's largest workforce outside of the US. Many of Boeing's legacy companies such as Hawker de Havilland and the Government Aircraft Factories (GAF), both of which have a robust heritage in full-scale aircraft and component production, are now part of Boeing Aerostructures Australia (BAA). BAA now builds high tech composite structures for various Boeing commercial airplane programs, while a large proportion of the RAAF's fixed wing aircraft have been acquired from Boeing and are supported by a large Boeing workforce. 
"This is a global product development, we just happen to be doing it in Australia for a lot of the reasons I've just stated," Arnott said. "And as we were developing it, the Minister had been saying, 'Hey, we want that from a capabilities standpoint in the country'. The timing was great, and we said, 'Ok, here's something that Boeing is looking to do that would fit in with these polices and initiatives that you've got'. And it progressedfrom there."
One of Arnott's key responsibilities is to create capability beyond Boeing's US borders. "So I look after our biggest teams here in Australia, but I've also got folks in the UK, Saudi Arabia, Korea and India as well," he said.
"A big part of what our mission here is to do what the big Phantom Works does in the US which is to grow new products and services," he added. "So there are a few areas that we focus on. Autonomy is a big one, mission systems is another one. And in Australia, that's a focus because of Wedgetail and Vigilare and AIR 6500 coming up."
While ATS wasn't an original Australian idea, it was a project Boeing identified as being the right scale and requiring the development expertise already resident in Boeing Defence Australia (BDA) and the local Phantom Works team to invest in.
"There's a lot of technology and a lot of capability at BDA," said Arnott. "And we have the mission system capability in Brisbane [with BDA]. So we were able to convince people that this is something that we can do. I can't understate the significance that this is the first time that Boeing has done a clean sheet aircraft design outside the US…it's a massive deal!
"That global piece is a big, big shift for us," he added. "From going from a model where we are primarily an American builder and exporter, and being incredibly successful with that, to now truly becoming a global company. We're making that shift towards national defence products. We're becoming a bit more ambitious as a nation, but we're also being mindful of what's achievable as well."
Apart from Boeing's long history of developing unmanned systems in the US, the path to ATS has also been paved by the work Boeing Defence Australia and more recently the Phantom Works team has been doing in Australia with smaller unmanned systems.
Through its relationships with the Queensland Government and various research programs with tertiary educational institutions such as RMIT, the company has conducted numerous tests and demonstrations of small unmanned systems. This includes the successful demonstration of several air vehicles to fly safely in formation and to deconflict with other aircraft and formations using artificial intelligence (AI).
"There are two general types of AI," Arnott explained. "There's deterministic AI which is where the knowledge is given, and then there's emergent technologies like machine learning, where it learns as it goes. When it comes to our making sure an air vehicle is safe, you don't want to start with emergent behaviour, but there are ways that you can take that emergent behaviour and use it further upstream in the simulation.
"We use the machine learning and other emergent techniques to teach our deterministic behaviours which then get uploaded onto the vehicles," he added. "The deterministic behaviours are good because you know what the air vehicles are going to do under certain conditions. In the future when there is more faith in these systems we may look at some of that technology, but for now we do it in simulations where we can input different situations and emergency events across threat responses, and test the deterministic behaviours against that."
Boeing spends more than US$3bn a year on R&D, a large proportion of which goes towards autonomous systems and AI across the commercial and defence sectors. 
"We are seeing autonomy threading through everything we do – commercial, defence, the whole lot. And the interesting thing with the air systems is, none of these systems exist totally just within a military construct, they've still got to transit commercial air space of some description.
"There's no situation where we go, 'oh we're just going to do this under a military authority', which is a mistake made by some other systems. We need to be talking both to the civilian regulator and the defense regulator for all of these."
There are already an unspecified number of ATS prototypes planned, but if development progresses, the location for production is yet to be determined. "We certainly design the products for them to support the interests of various countries," said Arnott. "You know, everyone has a sovereignty agenda, and we've certainly had that in mind as part of product development strategy."
Boeing has a team of more than 100 working on ATS in Australia, including an Australian industry team with 16 Australian suppliers and partners and growing. These include BAE Systems Australia, Ferra Engineering, Ruag Australia Pty Ltd, Micro Electronic Technologies Pty Ltd, AME Systems, Allied Data Systems, and research organisations such as DST Group. 
BAE Systems has recent unmanned systems experience with its Taranis UCAS and its predecessor, the Corax, and on numerous manned combat aircraft programs, while BAE and Boeing already work together on programs like Nulka and ESSM.
"There's obviously a lot of common DNA with the folks at BAE," Arnott said. "They did a lot of work around Taranis and Corax, and they actually grew a lot of Australian technology. So offshoots of that and advances from those have been used on this program. 
"So we are absolutely getting some of the best folks in industry together for ATS," he added. "We're certainly bringing the best of what Australia has to offer together in order to be world competitors. We've used everything that we can from Australian sources, and the things we can't source here, we've been getting that from global sources."
"Autonomy and these sorts of technologies is an area that, for a nation like ours, I think really is an area that Australia could lean into and have some success. The Boeing Company certainly believes that, and we certainly wouldn't be making this investment otherwise. It's super exciting, and hopefully is showing folks a different way of thinking."
First flight of a prototype ATS is scheduled for some time in 2020. While Boeing wouldn't reveal what location this would take place at, with RAAF minor project backing and access to Defence facilities, it's likely the airspace around Woomera in South Australia – where BAE Systems tested their Taranis prototype in 2013 and 2014 – will see some increased activity. 
For the complete article, see the following:
http://adbr.com.au/loyal-wingmen/