Alternatives to Building an FCAS Fighter?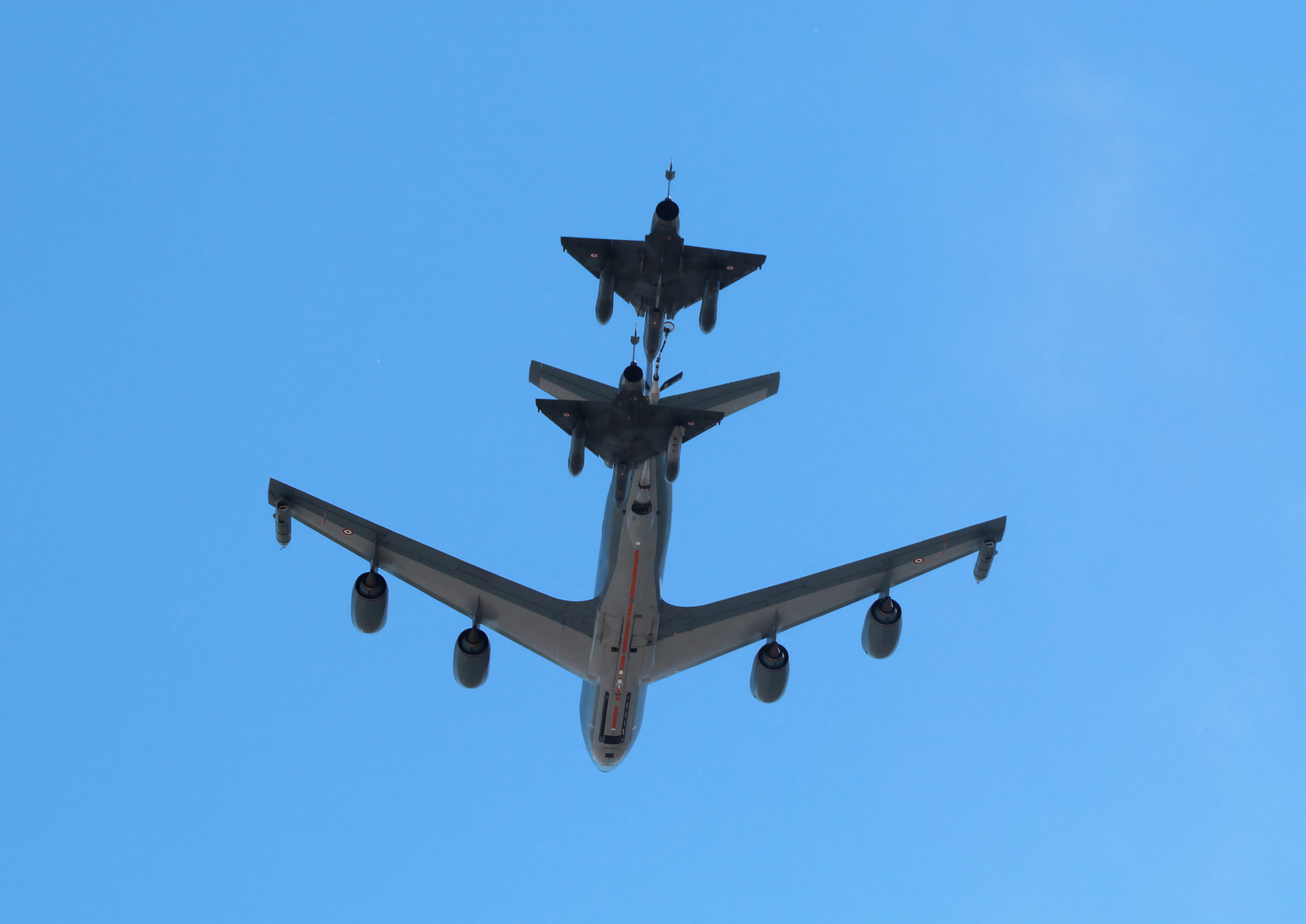 Paris – Various ideas are floating around on how to move ahead if a plan to build a new FCAS European fighter jet crashed and burned, amid concern Dassault Aviation and Airbus Defence and Space might fail to agree on leadership of the major arms project.
Airbus DS, based in Mänching, just outside Munich, Germany, has sought effectively to secure a joint prime contractor role on the planned new generation fighter (NGF), the key element in a future combat air system (FCAS) backed by France, Germany and Spain.
Dassault, headquartered in the Paris suburbs, has insisted on its clear leadership on the fighter program, intended as successor to the Eurofighter and Rafale for respectively Germany and France.
The importance of reaching a deal can be seen with the French arms procurement chief expecting to be briefed on talks being held in September by Dassault and Airbus DS, while making clear the former is the natural lead.
"It is normal that in a system that is so complex, there is discussion and competition pillar by pillar," Emmanuel Chiva, head of the Direction Générale de l'Armement, said Sept. 13 on BFM TV, a television news channel.
"We pick the companies by their know-how and we pick the 'best athlete,'" he said. "Today's best athlete is Dassault Aviation."
The dispute between the French and German industrial partners has led Paris and Berlin to drafting an official document – a statement of intent – that points up the importance of an agreement.
"Dassault and Airbus are in talks. We have hopes – what's more, the governments have what we call a statement of intent – of developing or entering phase 1B, the demonstration phase," Cheva said. "Of course there will be a future French fighter jet, and FCAS will be part of that.
"I am waiting to hear soon  — this month — about the talks between the companies," he said.
"Dassault Aviation is prime contractor for pillar 1," the French company said July 20. "The prime contractor/main partner relationship is still to be clarified.
"Dassault Aviation is seeking a clear statement of acceptance of its role as prime contractor by Airbus Defence and Space for the NGF (in symmetry with Eurodrone)."
Dassault made the statement at its press conference on first half financial results.
Airbus chief executive Guillaume Faury has said Airbus was only working on plan A, namely reaching agreement on cooperation.
What Options?
Concerns over whether an agreement will be reached have led to a number of possibilities being quietly discussed unofficially.
One of the possibilities might be to pursue separate technology demonstrators on each side of the Rhine, most likely based on the French Rafale and German Eurofighter, said Sash Tusa, analyst with equity research firm Agency Partners.
"That would be incredibly negative, leading to diverging paths and irreconcilable technology" he said. It might be presented as a face saving device but it would mark the death of a collaborative project.
Another compromise option being discussed would be to build two copies of the same prototype aircraft, with France and Germany flying its own demonstrator,  a defense consultant said.
The idea would be to postpone decisions on whether to share the prime contractor role, and give the appearance of reaching a deal, the consultant said.
That option would be more expensive but could speed up development, allowing more tests to be conducted with the two aircraft, while using the same technology base.
A third defense specialist said the options included two copies of the same prototype with some national variations, flying under the same future combat air system; two distinct national prototypes flying under the same FCAS; or the worst case scenario, two different national prototypes flying under separate national systems.
In the first option, national variations on the same prototype would allow the French fighter to carry nuclear weapons and fly from a planned French aircraft carrier.
Eurofighter and Rafale will continue to be upgraded and will fly in the future combat air system, but they will still be fourth-generation fighters, distinct from the sixth generation fighters at the core of the FCAS network, an industry executive said.
Larger Role for Germany
The broad political picture appears to have shifted, with Berlin taking a greater political and military role, following the Russian incursion into nearby Ukraine.
Airbus Defence and Space benefits from a politically more determined Germany, Tusa said.
Germany's position in Europe has been strengthened by its pledge both to spend two percent of gross domestic product on the defense budget and also a separate €100 billion fund to modernize its armed forces.
That financial strength makes Germany more "bullish," he said.
A defense specialist said that a boost to the German budget did not necessarily lead to a stronger and more effective military culture.
The French armed forces minister, Sébastien Lecornu, was meeting his German counterpart, Christine Lambrecht, in Berlin Sept. 22, the French minister's diary shows.
Franco-German cooperation on arms projects was on that agenda, Force operations, a specialist outlet, said on social media.
On the political front, there is a message for greater cooperation with allies.
Germany has set a target of 35 percent of its military equipment from cooperation programs, up from eight percent, Lambrecht told 12 Sept. the German Council on Foreign Relations, defense-aerospace.com, a specialist website reported.
Cooperative projects may not be easy, but there was no alternative, she said. Germany wanted to get more for its money, greater interoperability, and avoid costly duplication.
The German armed forces form a core institution, and Germany must take up a new military role, to boost the European part of Nato, she said.
On the operational front, there seems to be less appetite for cooperative deals.
Gen. Eberhard Zorn, chief of the German armed forces, told 12 Sept. the Council on Foreign Relations he wanted equipment for the air force, army and navy to be bought off the shelf, rather than development of European weapons which, in the end, do not work.
"I will not give any examples," he said, as that would upset the companies concerned.
Zorn was probably referring to FCAS and main ground combat system (MGCS), a planned tank and unmanned land system, German press reported.
Zorn appeared to favor the Panther KF 51, a concept tank from Rheinmetall, over the MGCS project from KNDS, a Franco-German joint venture between Nexter and Krauss-Maffei Wegmann.
Senior German officials have said Berlin would order the Israeli Arrow 3 surface-to-air missile, as part of plans to build a European air defense. That has  sparked French concern that the European MBDA missile maker has been left by the wayside.
There have been media reports the U.S. has ruled out Germany buying the Arrow 3, due to lack of reliability of the missile. But a perceived rejection of MBDA has been seen by some on the French side as bad news for cooperation.
There is German support for pursuing the FCAS project, a German official said.
"The FCAS is emblematic of European sovereignty and European defense," the German official said. "The French and German governments and companies should find a solution to industrial cooperation."
Nato is essential to Germany, but European defense is also important, the official said, and Germany supports PESCO and the European Strategic Compass.
PESCO is the European Union's Permanent Structured Cooperation, seeking to get member states to work together on defense. The EU adopted the Strategic Compass plan this year, aiming to boost a joint defense and security effort.
In support for Ukraine, Germany has sent more than €700 million of weapons to Kyiv, including missile launchers and 50 Dingo armored vehicles, the official said. Germany will continue to deliver arms to Ukraine.
The featured photo was taken by Murielle Delaportes on July 11, 2022 in the rehearsal for the 14th of July flyover. In the future, what future fighter will be working with the tanker in the photo?