Lyric, Words on a Page II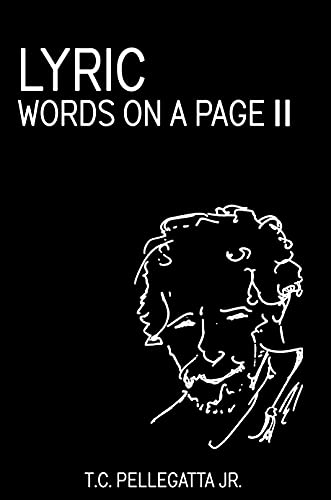 It is symbolically a Christmas in July for Rappahannock County Virginia because a new book of Poetry by T. C. Pelegatta Jr. has just been published.
I had the opportunity to review Ted Pellegatta's previous works of art,.
He is a fellow former Marine and his first his book,  "Lyric Words on a Page" captured his gifted use of words to leave lasting poetic imagery of America and especially Rappahannock County Virginia and thus celebrate with grace and dignity those  live in such a unique place:
He can be considered as "A warrior poet"
In his life's journey, he has highlighted the beauty of Rappahannock County Virginia.
It is a land of remarkable beauty on the eastern  side of the mountains known as "the sunny side"  of the Blue Ride.
He has produced two books of note which celebrate the beauty of the region.
In a Rappahannock News Christmas 2020 column, during a trying time for all of us, Ted's joyous book of brilliantly framed lasting photographs and his first book of poetry showed all that in this time of testing essentially  a 21st Century "Journal of the Plague Year"  period, that the COVID pandemic would not destroy our spirit.
Capturing the pictorial beauty of Rappahannock in a lasting work is Ted Pellegatta's collection of photographs reproduced in his book "Virginia's Blue Ridge."
But proving that not only does Ted have a photographer's eye he has a poet's gift with words in his recent work, "Lyric: Words on a Page."
The late T.S Eliot a gifted renowned poet tried to capture the misery of April in an often quoted line; "April is the Cruelest Month," in his epic poem "The Waste Land."
However, Ted counters Eliot's bleakness with hope and a celebration of life in his opening poem.
" April"
Cold
Windy
Winters
Long shadow
Spring
Close behind
Morning
No Frost
Flowers growing
March wind
Blowing in April
Plum tree
Blossoming
Smell the air
Smell the earth
Smell the flowers…
With a unique perspective in a "Chef Named Sous" he captures with vivid imagery the quest of an individual who works hard in a kitchen to be called "Chef"
Doing the dance
Make it work
Eye on the prize
Someday
Called Chef
For Rappahannock County that has the world famous "Inn at Little Washington" celebrating the joy of artful food preparation his whimsical poem is in perfect pitch.
Lyric, Volume II is not a political book of poems yet Ted does have an artistic bite when he is righteously upset with a huge ego making it all about themselves.
With America cities and rural areas fighting COVID Ted without mentioning his name calls Dr. Fauci to task:
"Short Man"
Where a mask everywhere
Proclaims short man
Inside
Outside
In your car
Get fined
Get arrested
Maybe die
Months ago
No mask needed
Short man
Large ego
Sitting poolside
No mask
Media darling
Sunglass on
During pandemic and perhaps sadly describing a forever trend his poem "Do As I Say"  laments a lost generation:
Lost generation
Cyber space
No interaction
Hard to measure
Perhaps
Gone forever
Living on
Digital Device.
There are fifty three poems, I suspect in playing off the book title word "Lyric" several can be set to music.
The journey in reading his poems is never ending, read his treasured words and then read them again and again it is a wonderful experience to let one's mind be captured by his artistic images and subtly profound messages.
His final poem is simply called " Sperryville" which captures a specific time and place to take the reader on a journey of an historic small town waiting for Christmas but yet symbolically could be any village in America, hence my quip about Christmas in July;
"All quiet
Night before
Wait for man
With reindeer
Dressed in White
Red
Merry Christmas
To all
In the village.