Training, Skill Sets and the High-End Fight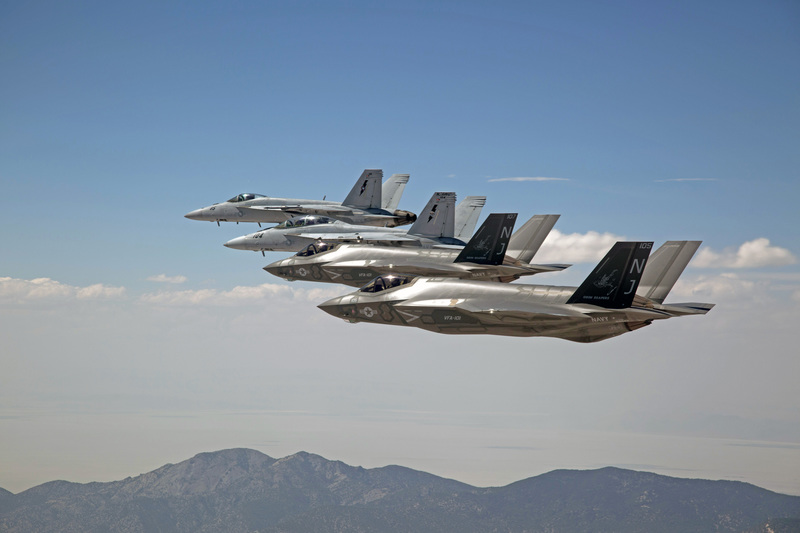 In my last article focused on training for the high-end fight, I addressed the challenges which need to be addressed in training for full spectrum crisis management operations or for the high-end fight.
But what skill sets are required and how proficient can our forces become through training?
Training is focused on TTPs, or the Tactics, Techniques and Procedures which the force is being shaped to deliver.
But really it can be understood somewhat differently with the shaping of a kill web enabled crisis management force that can scale up through the full spectrum of conflict: what skill sets are crucial to deliver the desired combat or crisis management effect with the distributed integrated force?
How do we measure or assess our ability to deliver the full spectrum of options for the Combatant Commander?
How do we conduct training against the backdrop of a capable adversary and their changing behaviors in a crisis up to and including during the high-end fight?
How to we execute effective decision-making at the proper point of combat effect?
These are all considerations of what needs to be an effective and adaptive training regime for today's combat force.
To understand the nature of those skill sets or proficiencies, I talked recently with Paul Averna from Cubic Mission and Performance Solutions. Averna is an experienced naval aviator who has worked on training systems for many years, and he supports the U.S. Navy and Industry's strategic development and transition of the next generation Synthetic Inject To Live LVC capabilities for the DoD Air Combat Maneuvering Instrumentation (ACMI) systems, an upgrade for US and Coalition partners to train to the High End Fight (his biography is found at the end of this article).
Averna highlighted some key features of the skill sets required for training in the new strategic environment. 
The first is the team nature of delivering the desired combat effect.
According to Averna: "Force capability is taking the key elements of the force and blending them together to deliver the desired effect at the right time and the right level. And to be able to anticipate reactions from the red side, and to evaluate how the red side has been impacted by the combat effect delivered."
The challenge is to not only work proficiently with one's platform but to be able to work in an integrated, coherent, mutually supportive manner in delivering the desired combat effect while staying inside the reactive enemy's ability to respond. The peer fight revolves around the competition to disrupt each side's ability to aggregate, integrate, and deliver effects enabled by secure C2 and ISR networks.
The use of Joint and Coalition exercises as a training venue is a key part as well. The goal of exercises expressed in training is to demonstrate to adversaries the blue sides capabilities to operate effectively in the high-end fight.
As Averna put it: "Training is a lever for the combatant commander because he is able to selectively demonstrate that he can deliver effects when and where he wants with a team which is both U.S. and coalition in character.
"Understanding how rapidly to integrate and deliver multi-domain effects, particularly when those capabilities are distributed is a critical feature of the needed skill set. For the last 20+ years we have had the luxury of conducting operations at will from a persistent sanctuary.  This battlespace sanctuary afforded us the time and space to observe, target, mass effects, and assess results in a manner with little concern for the threat's ability to disrupt, degrade, or otherwise hold us at risk.
"When facing a peer threat, we will have to consider how to create sanctuaries dynamically in both space and time as a precursor to or in conjunction with our afore mentioned operations. That adversary will work to constrict or pressure the blue side "sanctuary" understood as a maneuver force."
How to aggregate effective force within dynamic sanctuaries?
Operating within sanctuaries to be able to generate force to get a desired combat or crisis management effect requires integration of non-kinetic and kinetic capabilities and an ability to operate with resilient and effective C2 and ISR connectivity.
A significant part of the fight as the blue side sanctuaries operate as a maneuver force is keeping combat integrity and disrupting the peer competitor's ability to fight while maintaining signature control and superior understanding of the environment.
Another core skill set is to be able to deliver effective dynamic targeting.
As Averna put it: "a key challenge for operations in the sanctuary context is to be able to develop effective targeting. The goal here may not be to destroy kinetically , but to disrupt, and disaggregate the adversary's ability to fight. It is not just a classic kill chain; it is dynamic targeting within a kill web."
As Averna highlighted "I may not want to destroy, I may want to just disrupt and degrade him long enough for the crisis management situation to de-escalate. This is a huge problem for lots of the people I've talked to who are still thinking the goal of the kill chain is a kinetic  kill. And in an all-out war, I get that. But if we're really talking about is crisis management and controlling the escalation, we need to train for cross domain effects appropriate to control the crisis."
An additional set of required skills is learning how to operate your platform within the context of flexible and agile modular task forces.
Rather than working a set piece task force, the platform operator needs to become accustomed to working in almost Lego block-like task forces which may well contain ground, air, space, cyber, and maritime elements to deliver the desired combat or crisis management effect.
As Averna noted: "We are now able to aggregate information from a variety of air, sea, land, and space platforms to give us a better picture of what's going on in the environment and to shape effectively the grand scheme of maneuver and leverage capabilities such as the electronic order of battle that will determine the limits of my operational sanctuary.
"How quickly can I aggregate capabilities and deliver the desired effect, and then measure whether or not I was successful in delivering that effect?"
Another key skill set is to operate in a C2 environment where both the decision at the edge and at the strategic level operate in a very fluid and dynamic way.
On the one hand, tactical decision making at the edge is being empowered by new capabilities such as F-35 wolfpacks.
On the other hand, C2 at a more strategic level is crucial to shape the deployment (long lead-time) tasks and evaluate overall combat effects.
How do we  train to ensure effective decision making at the edge and a strategic level as well?
The C2 and ISR revolution we are now facing is reversing the logic of platforms to infrastructure; it is now about how flexible C2 and available ISR systems can inform the force elements to shape interactive combat operations on the fly.
That is, the new capabilities are enabling tactical decision making at the edge and posing real challenges to traditional understandings of how information enables decision making.
It is about learning how to fight effectively at the speed of the network to achieve combat dominance.
This obviously requires rethinking considerably the nature of decision making and the viability of the classic notion of the OODA loop.
If the machines are fusing data or doing the OO function, then the DA part of the equation becomes transformed, notably if done in terms of decision making at the tactical edge.
The decisions at the edge will drive a reshaping of the information about the battlespace because actors at the tactical edge are recreating the information environment itself.
In effect, chaos theory becomes a key element of understanding of what C2 at the tactical edge means in terms of the nature of the fleeting information in a distributed combat space itself.
The new C2 and ISR infrastructure enables new warfighting approaches which need to be shaped, exercised and executed, and in turn affect how the forces train for the high-end fight.
How indeed do you train these skill sets?
By focusing on the sanctuary concept, Averna explained that C2 operating within a sanctuary or managing several operational sanctuaries is a core capability which needs to be built, trained to, and evolved as well.
According to Averna: "Who's going to be the battle commander and be able to have the confidence that they have the full picture of information.
"In some cases, the F-35 may have better situational awareness than say on the E-2 or the Wedgetail. Who's going to make that call?"
In an interview with Lt. Col. (Retired) "Juice" Newton, a combat veteran, test pilot, and airpower expert, highlighted the nature of the impact of the kill web on skill sets for combat dominance.
What is required is the capability to dominate an adversary through distributed engagement. Such a capability allows the blue side to multiply the effects which they can have for the time necessary to gain tactical and strategic advantage over the red side. And by gaining a key advantage, then leveraging that advantage for escalation control and dominance.
For example, by gaining control of spectrum through distributed kill-web engagements a force may freeze the adversary's ability to detect and respond.
In other words, that force can blind and dominate that force for critical periods of time.
Mission command guides a diversity of modular task forces which deploy into the areas of interest and provide engagement density. Sensor networks and C2 enable the modular task force to execute its mission and to do assessments to ensure that the mission effect is being achieved.
How do you train to shape such an outcome?
How do you learn to use the evolving sensor networks, and to make C2 decisions rapidly enough to shape the desired combat effect, and to have rapid battle damage assessment to ensure that they dynamics of the combat situation are working in your advantage?
In short, the challenge of preparing and engaging in full spectrum crisis management requires new skill sets and capabilities.
The training challenge is to shape such skill sets and capabilities.
Paul K. Averna
Paul Averna currently serves as Senior Director of Strategic Development for Cubic Mission and Performance Solutions.  He brings over 30 years of mission results for his customers and partners across commercial and government sectors. In his current role, he identifies, architects, and aligns fit-for purpose Enterprise training solutions for Navy and Coalition customers in the Defense Sector. He leads the US Navy and Industry's strategic development and transition of the next generation Synthetic Inject To Live LVC  capabilities for the DoD Air Combat Maneuvering Instrumentation (ACMI) systems, a $1.5B upgrade for US and Coalition partners to train to the High-End Fight.
Prior to the Cubic Corporation, he served as Vice President for the Fozzie Miller Group, a National Security Consultancy focused on training and cybersecurity solutions for domestic and international customers.  Before serving at the Fozzie Miller Group, he served as Senior Vice President, Enterprise Sales for Three Wire Systems, a 150 employee Service-Disabled Veteran Owned Small Business headquartered in Falls Church, VA. With 12 direct reports, he led a matrixed organization delivering Information Technology solutions across the company's four technology lines of business: Application Development, Legacy Application Modernization, Cyber and Information Assurance, and Network Infrastructure and Operations Support.
Prior to joining Three Wire Systems, he served as Vice President, Enterprise Solutions North America for Micro Focus, a FTSE 100 publicly traded global Top 15 Infrastructure Software company.  With 10 direct reports and 25 functional reports, he was the P&L leader for one of four core lines of business (COBOL Development and Mainframe Solutions) for North America delivering results that fueled the company's stock valuation growth by 229% over 4 years.
Prior to Micro Focus, he was a partner with Addx Corporation where he led the Acquisition Support Services Group. While at Addx, he facilitated several strategic client engagements in the information and management sciences arena, including teambuilding, strategic off sites and leadership development programs for the Energy Information Administration, the development of the Strategic Communications Plan for the GSA's Federal Acquisition Service, and the Program Management Certification syllabus for the Department of Homeland Security's Acquisition workforce.  From 2007-2012 he served as the Program Manager for the Secretary of the Air Force's CIO Portfolio Management support team.
Prior to joining Addx, he held various C-level positions for small companies and provided Executive Coaching to corporations supporting the Military Industrial complex.  He has led numerous Concept of Operations projects, projecting capabilities and concepts and their performance potential in future environments utilizing several cutting-edge methods to deliver requisite understanding to client engineering and requirements teams.   Before beginning his corporate endeavors, Mr. Averna served a distinguished U.S. Navy career as a Naval Aviator, and recently retired as a Captain in the Navy Reserve, with his last assignment as the Commanding Officer of the Navy Reserve Center for Personal and Professional Development (CPPD).   He is a 1989 graduate of the U.S. Naval Academy with a Bachelor's degree in Aerospace Engineering.
For the first article in the series, see the following:
Featured photo: FALLON, Nev. (Sept. 3, 2015) F-35C Lightning IIs, assigned to the Grim Reapers of Strike Fighter Squadron (VFA) 101, and an F/A-18E/F Super Hornets assigned to the Naval Aviation Warfighter Development Center (NAWDC) fly over Naval Air Station Fallon's (NASF) Range Training Complex. VFA 101, based out of Eglin Air Force Base, is conducting an F-35C cross-country visit to NASF. The purpose is to begin integration of F-35C with the Fallon Range Training Complex and work with NAWDC to refine tactics, techniques and procedures (TTP) of F-35C as it integrates into the carrier air wing. (U.S. Navy photo by Lt. Cmdr. Darin Russell/Released)