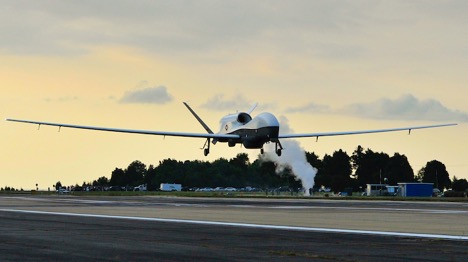 Germany is committed to the joint Future Combat Air System.
A key part of that plan is to work the connected force with sovereign payloads.
That would seem to highlight the importance of adding the high flying German enabled payload on their version of the Global Hawk, which is what the Pegasus program was working to do.
But apparently this is being abandoned by the German Ministry of Defence and the reason stated is even more troubling.
One of the reasons noted is the challenge of flying Pegasus in European air space.
If this is true, one would ask how the FCAS is going to be tested and trained in real air space as opposed to simulators?
And how then will the FCAS combat cloud work its connectivity magic in a world of civilian communications and the standup of the European 5G network?
According to an article written by Andrew McLaughlin and published on February 24, 2020, Germany is abandoning its Pegasus program.
Germany has cancelled plans to acquire the Northrop Grumman MQ-4C Triton unmanned high altitude long endurance maritime ISR system due to reported concerns over the aircraft's ability to operate safely in European airspace.
Germany was approved by the US State Department in April 2018 to acquire four Tritons for the signals intelligence (SIGINT) mission. According to a report in DefenseNews, Germany will instead acquire manned sensor platforms to conduct the overwater ISR mission, possibly based on the Bombardier Global 6000 business jet. 
The cancellation is the second for a Global Hawk derivative by Germany, the first being the Block 30-based RQ-4E EuroHawk system which was designed to employ an indigenous SIGINT package in underwing pods, but which was cancelled in 2013 due to certification and airspace integration issues.
The US Navy has a program of record for 68 Tritons to based at five locations around the globe, while Australia has two Triton systems on order from a requirement of six.