Australia and Its Quest for New Build Submarines: Delays and Dilemmas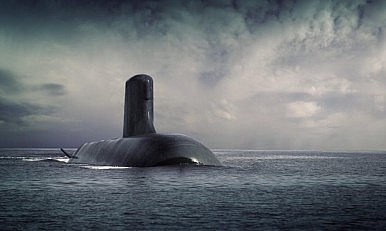 I reported last month after my visit to the Osborne shipyards that the Collins class was on a good trajectory for modernization, sustainment and upgrades.
I also highlighted that there were conflicts between Australia and the French side with regard to the new build submarine.
Since that time, there have been growing indictions of difficulties and the question is clearly what to do about. them
There clearly are options for the Australians; but the clear focus for now is upon getting the agreement with Naval Group done.
Unfortunately, the recent meetings of senior French and Australian officials in the background of the Australian-French defense industrial symposium clearly have not resolved issues.
An article by Paul Maley, the defense correspondent for The Australian, has highlighted the problem which significant delays in the new build submarine would pose for Australia.
Australian Strategic Policy ­Institute senior analyst Marcus Hellyer was quoted in the article as calling for the Audit office to look at the impact of significant delays on the Australian submarine fleet.
Mr Hellyer said there was a question as to whether delays in negotiating the agreement, the head document governing the ­exchange of intellectual property and warranty conditions, could cause a blowout in delivery dates.
Australia and the Naval Group are said to be at loggerheads over crucial aspects of the contract. Until those issues are ­resolved, Naval cannot begin work with Lockheed Martin.
And in an editorial, The Australian further underscored how significant an inability to reach a timely agreement would be for Australia.
It is vital that the government gets the fine details of the nation's largest defence contract right when the South ­Pacific is of intense strategic concern to US and Australian defence and intelligence leaders.
Our nation cannot afford a dangerous and protracted capability gap as China increasingly exerts its military and economic might throughout the Indo-Pacific region…..
We can only accept the government's word, as we said in 2016, based on the advice of Defence and outside experts, that the French boats will be best suited to Australia's needs, compared with the German and Japanese bids, which were unsuccessful but also judged to be high quality.
Technically, a decision could be made to switch later subs to nuclear power.
The Shortfin Barracudas will have pump jet-propulsion systems, which are quieter propellers, making them harder to detect.
Such an advantage will be important when half of the world's submarines are expected to be operating in our region by 2035.
It is also an excellent reason to move ahead as soon as practical.
But what if the disagreements are fundamental and unresolvable in a timely period?
And certainly, a new government coming to power next year will take a hard look at the question of how best to proceed.
See also, the following: