Norway's High North Defence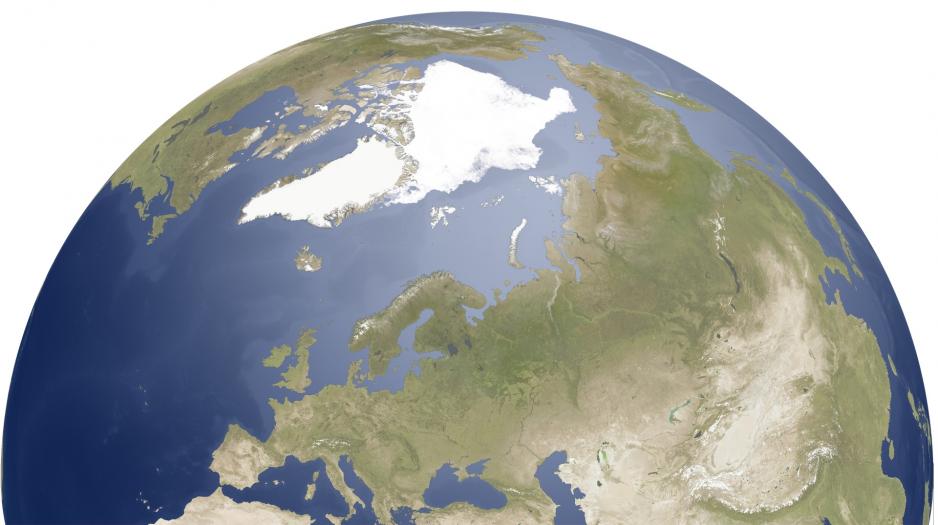 In the recent years, Arctic region is becoming  militarised. Russia's growing presence in Arctic and in addition to China's military ambitions in the region creates major challenges for NATO countries, among which Norway is one. This includes a 196km border with Russia and maritime border in the Barents Sea.
Hence, improving operational capability in the Arctic region remains a major focus of Norwegian Defence Ministry in order to ensure a "High North Low Tension" even amid militarisation. NATO members under the Article 5 of the Treaty are committed to come for security assurances and aid of fellow allies. If Norway needs to remain committed to this Article 5 in the High North, it has to modernise its forces to keep pace with the growing threats surrounding it.
However, in the recent past, Russia conducted simulated air attacks on Norwegian targets. They also jammed of GPS signals that threaten the security of civilian aviation. Russia also conducted a sophisticated cyber-attack on the Norwegian parliament, thereby making the country's most important democratic institution a target.
In 2019, there were reports that Russia was modernising its forces on Kola Peninsula, which is home to its northern fleet. Even though one of the major agendas of the High North Strategy of Norway in 2006 was to enhance cooperation with Russia, its other major agendas could be threatened in future by increased Russian military presence in the border and region.
These agendas include:
"We will exercise our authority in the High North in a credible, consistent and predictable way.
"We will be at the forefront of international efforts to develop knowledge in and about the High North.
"We intend to be the best steward of the environment and natural resources in the High North.
"We will provide a suitable framework for further development of petroleum activities in the Barents Sea, and will seek to ensure that these activities boost competence in Norway in general and in North Norway in particular, and foster local and regional business development.
"We intend the High North policy to play a role in safeguarding the livelihoods, traditions and cultures of indigenous peoples in the High North.
"We will further develop people-to-people cooperation in the High North.
"We will strengthen our cooperation with Russia."
Concern has been expressed in November 2021 by the US Secretary of Defence, Lloyd J. Austin when he stated raising concerns over Russian military growth in the region, "Norway is the alliance's (NATO) eyes and ears in the High North."
In March 2022, reports came in that Norway would allocate additional USD340m to strengthen its military might near Russian border.
This is because Norway does realise that the NATO's Northern Flank stretches from the naval choke points covering Greenland, Iceland and the United Kingdom stretching up to the Arctic Ocean comprising Norwegian territories and including the High North including the northern regions of Norway like Nordland and Troms og Finnmark), the Svalbard archipelago, the island of Jan Mayen and the waters between the Greenland Sea and the Pechora Sea.
Hence, in case of a conflict in the region, Norway would not be able to remain neutral.
Land Forces Modernisation
In February 2022, the Norwegian Ministry of Defense commenced Arctic trials for the German Leopard 2A7 and South Korean K2 Black Panther tanks to choose the country's next main battle tank (MBT) as a support to the mechanised structure.
In order to improve the anti-tank capabilities, in 2021, under Foreign Military Sales (FMS), a sale of Javelin FGM-148 anti-tank missiles were approved by the US State Department for Norway.
In June 2022, the Norwegian Army conducted an exercise, Thunderbolt in Finnmark. The exercise included the Army in the north, with units from Home Guard and the Air Defence also participating.
Another exercise initially took place in Setermoen in the inland areas of Troms when Brigade North exercised along with British troops.
According to the Commanding Sergeant and Spokesperson of the Norwegian Army Rolf Ytterstad,  "In this exercise we find important training on complex interaction between artillery, fighter planes simulating bombing, mortars, armored cars, and armor-fighting weapons, footsoldiers, paramedics and lots more, as well as a larger logistical part."
One of the major foci of the exercise was the Norwegian artillery gun 155mm K9 Vidar self propelled howitzer that provide artillery support for the North Force.
This is crucial as these artillery systems need to work efficiently in harsh and cold conditions.
By 2021, though undefined there was also a plan to deploy new technologies for area control.
There is also a plan to acquire new sniper rifles.
Cold Response 2022 is a long-planned and regular exercise, which Norway hosts biannually. This exercise includes NATO countries and non NATO partners like Finland and Sweden.
However, it must be noted that the Cold Response 2022 military exercise was not conducted in April 2022 as a response to the Ukrainian crisis but it was an annual exercise conducted biannually.
NASAM High Mobility Launchers were also a part of the exercise as NASAM forms the backbone of Norway's ground based air defence system.
A few years back Norway already established an Arctic Battalion which is a mechanised infantry unit in Brigade North, which is Army's only army brigade.
By 2021, "the most important initiatives for the Army are to establish Finnmark Land Defence with adequate capabilities, strengthen the brigade system with further mechanization, and establish a satisfactory combat air defence."
In September 2021, the Ministry of Defense awarded a contract to Belgian firearms manufacturer FN Herstal for the production and delivery of up to 4,000 7.62x51mm NATO caliber FN Minimi Mk3 (3rd generation) light machine guns.
Naval Modernisation
As regards missile defence capabilities, Norway has five five Norwegian Fridtj of Nansen class frigates are equipped with the SPY-1F version of the Aegis radar which are less powerful version of the SPY-1 radar and hence, these radars do not possess ballistic missile defence capability.
In July 2022, the Norwegian Defence Materiel Agency awarded a USD 15.2 million contract to German firm Hensoldt for upgraded Identification Friend-or-Foe (IFF) technology used in naval ships. There is also a project to acquire new generation submarine whose delivery is expected by 2029.
However, while missile defence is still an issue with Norway, the Royal Norwegian Navy if working on its offensive capabilities and in 2022, it has ordered naval strike missile (NSM) for its frigates and corvettes and also "life extention of the existing inventory of NSM" to "go through a series of maintenance actions to extend their operational timeline" in a USD 169 million deal.
In April 2021, the U.S. Department of Defence and Norwegian Ministry of Defence jointly announced that they will partner together to develop advanced solid fuel ramjet called the Tactical High-speed Ramjet Offensive for Extended Range (THOR-ER)  that could be used for both supersonic and hypersonic weapons.
Air Power Modernisation
Also its Air Force is replacing the F-16s with the advanced stealthy F-35A fifth generation aircraft.
Exercises are conducted to make the aircraft interoperable and capable of being integrated with NATO fighters and bombers like the B-52 bombers which according to would Gen. Jeff Harrigian, US Air Forces in Europe- Air Forces Africa Commander enhance "coalition response to threats throughout the Arctic."
In addition, the Joint Strike Missile (JSM) would provide Norway long range stand-off capability.
All these crucial developments would enable Norway to strengthen its military capabilities in the High North as a deterrent against Russia and even China.
These developments will enable Norway to credibly become a crucial NATO ally in countering Russian and Chinese threats by ensuring "solidarity and cohesion".
Featured graphic: A look at the High North shows that Norway is centrally positioned between the great powers. One third of Norway is in the north, and around 80 per cent of Norway's sea areas are north of the Arctic Circle. Map: High North News.
Credit: https://www.thearcticinstitute.org/point-norway-new-arctic-policy/
bsp;