An Update on II Marine Expeditionary Force: A Special Report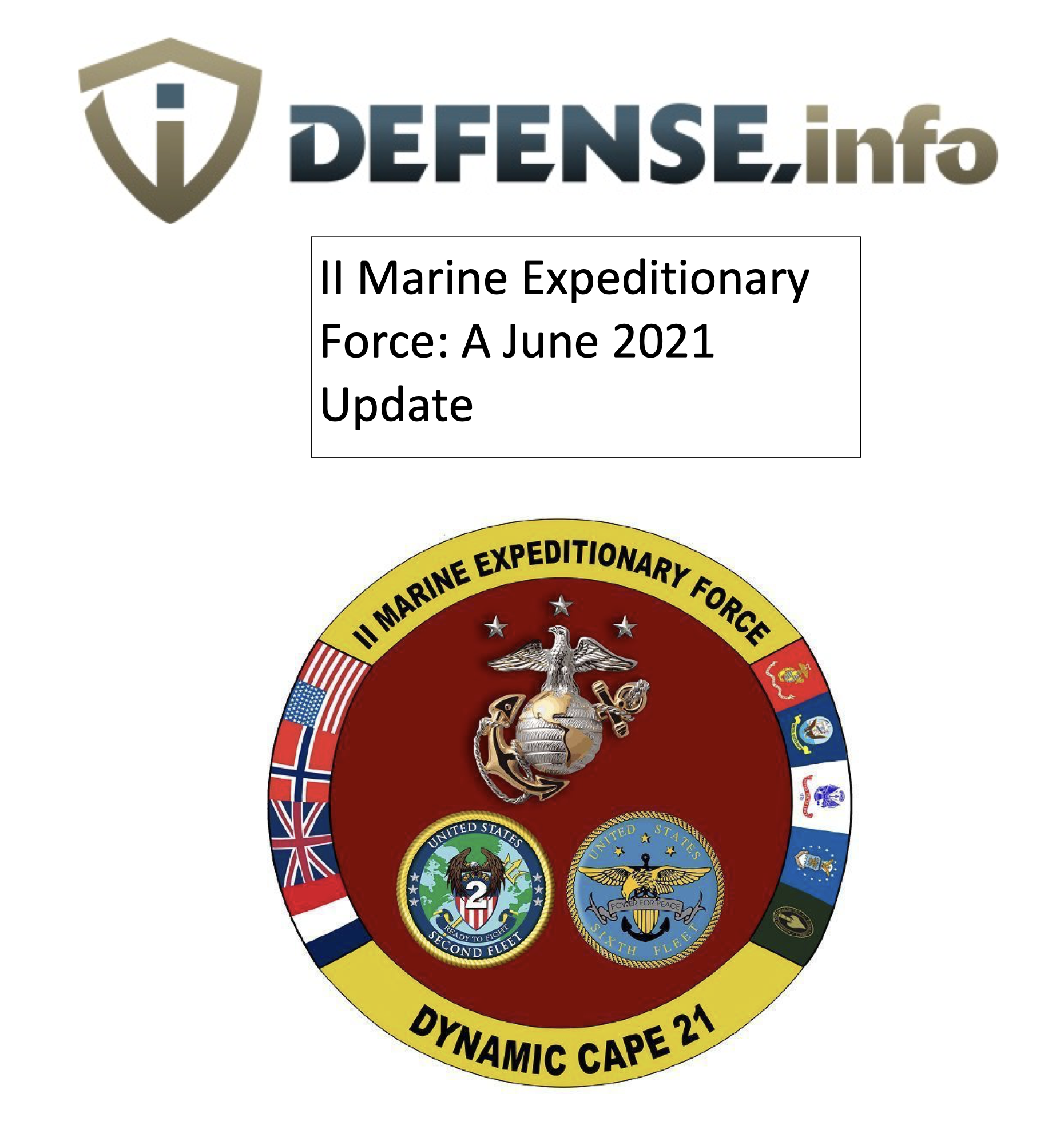 II Marine Expeditionary Force is a key part of the overall effort to reshape the working relationship between the operational Navy and the USMC to enable integrated operations.
The entire effort encompassed by Second Fleet, Allied Joint Force Command, 2nd Marine Air Wing and IIMEF constitutes a significant reshaping of how to fight the 4th Battle of the Atlantic.
For IIMEF, such an effort provides both significant challenges and significant opportunities for transformation.
The significant challenge can be put simply: the US Navy is in the throes of significant change as it refocuses on blue water operations and fighting as a fleet.
This is a work in progress.
The USMC under the current Commandant is focused on reshaping to work with the Navy more effective in integrated operations, but doing so when the fleet itself is changing is particularly challenging.
And the strategic shift from the land wars to blue water expeditionary operations is very challenging as an entire generation of Naval and Marine Corps sailors and Marines and their officer have worked in support of COIN and not upon high end warfare.
At the same time, for II MEF there are significant opportunities as well.
The redesign of North Atlantic defense is coming at a time when the Nordic allies are committed to direct defense and to enhancing their own integration to deal with the Russian challenges.
Although IIMEF is not the epicenter for receiving new Marine Corps kit, with the exception of the CH-53K (it does not have F-35Bs as part of its organic fighting force, e.g.), it must find was to innovate with the kit it has and to find new ways to work with an evolving US Navy to sort through how to deliver combat effects from ashore and at sea in support of the maritime fight.
This report is based on a visit to Camp Lejeune in April 2021, and provides insights based on interviews with the leadership of II MEF.
The PDF version of the report can be found below:
II MEF

And an e-book version of the report can be found below: