2018 Outlook for Global Aerospace and Defense Industry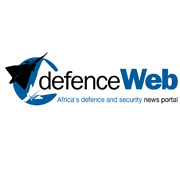 The global aerospace and defence industry will experience a significant increase in revenues in 2018 after a year of subdued growth, according to Deloitte.
Aerospace and defence revenues are forecasted to increase by 4.1 percent, doubling last year's 2.1 percent growth, Deloitte said.
The recovery of global gross domestic product (GDP), stable commodity prices, and heightened passenger travel demand, especially in the Asia-Pacific, Middle East and Latin America, are likely to ramp up growth in the commercial aircraft sector in 2018. At the end of 2017, the commercial aircraft backlog remained at an all-time high of 14 000 units representing over nine years of production.
On the defence sector side, heightened global security threats as well as higher defence spending from other major regional powers such as India, China, and Japan are likely to drive global defence sector revenue growth in 2018 and beyond, Deloitte said. "
As global tensions rise, defence spending growth is likely to continue over the next five years. Deloitte estimates global defence spending to grow at a compound annual growth rate (CAGR) of about 3 percent over the 2017-2022 period."
2018 defence sector growth is expected to be driven by global tensions and recapitalisation. "Threats continue to evolve from traditional land based force on force to maritime disputes, hybrid warfare, island building, high seas piracy, urban insurgency, lone-wolf civil attacks to cyber attacks.
As security threats continue to rise across the globe, defence spending growth is likely to continue over the next five years. Deloitte estimates global defence spending is anticipated to grow at a CAGR of about 3 percent over the 2017-2022 period, crossing $2 trillion by 2022."
Deloitte notes "there is a growing risk of cyber attacks worldwide, which could include data thefts, ransomware and malware outbreaks and attacks aimed at causing critical infrastructure disruption. Russia, China, Iran and North Korea are testing destructive cyber attacks that pose a threat primarily to the US and its allies. In the South China Sea region, the United States and its allies continue to pursue aggressive intelligence, surveillance and reconnaissance operations to counter potential threats. The US also tested a ballistic missile defence system earlier this year, with China responding by conducting a similar defence system test days later.
"Japan is likely to further strengthen its military as it seeks to cope with security threats from China and North Korea, whereas Russia and the Ukraine continue to be at odds.
Moreover, North Korea continues to threaten its neighbours with its nuclear ambitions, while the Islamic State remains a major threat in Syria, Iraq and Afghanistan and continues to carry out terror strikes in Europe, Africa and elsewhere. Apart from this, the recent chemical weapons attack on UK soil has created further tensions between the United Kingdom and its allies and Russia."
Deloitte reports that a number of countries are increasing military spending, including the US as it focusses on strengthening its military. Governments in other countries have also started increasing their defence budgets to address security threats and counter terrorism. For example, India, Russia and China increased spending by 8.5 percent, 6 percent and 5.4 percent respectively year-on-year in 2016.
"Some of the major defence products that are expected to remain in focus include armoured ground vehicles, ground attack munitions, light air support aircraft, intelligence, surveillance and reconnaissance electronic sensors, cyber protection, maritime patrol ships and aircraft, and provision for equipment maintenance and sustainment."
"International demand for defence and military products is increasing in the Middle East, Eastern Europe, North Korea, and the East and South China Seas. This is resulting in higher defence spending globally, especially in the United Arab Emirates, Saudi Arabia, India, South Korea, Japan, India, China and Russia. In the recent battle in Syria, Russian forces used more than 200 new types of advanced weapons systems.
"This could lead to higher defence spending by Western countries and NATO members to counter potential threats and remain competitive. Moreover, increased political pressure from the US administration on NATO member countries to increase military expenditure to 2 percent of GDP is likely to drive defence spending growth in Europe."
First published May 16, 2018 and is reprinted with permission of our partner defenceWeb.