Indonesia and the CN235: Senegal and Ivory Coast Buy New Aircraft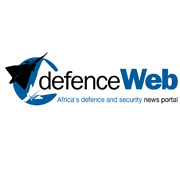 Senegal and the Ivory Coast are buying CN235 and NC-212 aircraft from PT Dirgantara Indonesia (PTDI) for transport and maritime surveillance duties.
A framework agreement was signed last week during the Indonesia-Africa Forum held in Indonesia between 10 and 11 April. The agreement is worth $75 million and covers the supply of two NC-212-200 maritime surveillance aircraft and a CN235-220 maritime patrol aircraft to Senegal and a CN235-220 to the Ivory Coast for transport.
The agreement was signed with Belgian company AD Trade Belgium, which is facilitating the deals with Senegal and the Ivory Coast.
PTDI (Indonesian Aerospace) President Director Elfien Goentoro said "the African market is promising, as it comprises several countries. Geographically, African countries and Indonesia have similarities, so they need several light and medium turboprop aircraft."
Goentoro said the contracts will be firmed up in July this year and the aircraft delivered in two and a half years' time
"We are offering countries in Africa the development of human resource skills and knowledge in the aircraft manufacturing industry," Goentoro added, saying there are opportunities for African countries regarding upgrades, modifications and maintenance and overhaul of CN235 and NC212 aircraft.
In December 2016 PTDI delivered a CN235-220 transport aircraft to Senegal's Air Force. It was ordered in November 2014 via AD Trade Belgium. The aircraft is in a quick change configuration that allows it to be used for paratrooping, medical evacuation, VIP and passenger transport missions.
This was followed by Senegal's order in August 2017 for a single CN235-220 for maritime patrol, again through AD Trade Belgium.
Burkina Faso and Guinea have also ordered CN235s – the Burkina Faso deal for two CN235s was facilitated by PTDI and AD Trade Belgium. Guinea's single CN235 was acquired from Senegal, which had previously acquired two second-hand aircraft from Indonesia.
PTDI said its maritime patrol aircraft are able to carry out a wide range of missions, such as border patrol, Exclusive Economic Zone monitoring, fisheries policing, pollution monitoring, search and rescue and combating human trafficking and drug smuggling.
The aircraft CN235-220 MPA variant has an endurance of 10-11 hours and features a more modern full-glass avionics cockpit system, autopilot, and winglets for better performance and economy.
The CN235-220 MPA aircraft can be fitted with a 360-degree search radar that can detect small targets up to 200 nautical miles away, forward-looking infrared as well as an Automatic Identification System (AIS), and automatic tracking system.