Paramount Advanced Technologies Expands UAV Efforts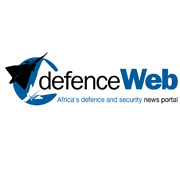 Paramount Advanced Technologies (PAT) is promoting a range of new unmanned aerial vehicles (UAVs) as part of its collaborative model with other companies.
Ralph Mills, CEO of PAT, said the company is selecting world class partners on the UAV front and will only focus on niche UAV platforms in future. The idea is to collaborate in using other company's airframes with PAT mission systems – PAT has a wide range of airborne sensors and communications.
At the recent Africa Aerospace and Defence (AAD) exhibition held outside Pretoria, PAT displayed a wide range of UAVs from partner companies, including fixed and rotary wing designs from AMS, Threod Systems and SkyX as well as its own designs.
One of the local South African companies that PAT is supporting is Aerial Monitoring Solutions (AMS), which manufactures the locally developed Eagle Owl fixed-wing UAV. One of Paramount's Chinese partners, Dahua Technology Co, which is the world's second largest provider of video surveillance products and services also exhibited their multirotor surveillance UAVs and has partnered with PAT since the beginning of 2018.
Paramount also displayed a UAV jammer gun, the DroneGun III Tactical from Droneshield based in Australia.
Paramount has developed a number of UAVs, such as the Civet and Roadrunner, as well as a tethered UAV, but has stopped development of the tethered UAV as it focusses on partnerships.
During AAD, Paramount flew UAVs at the Paardefontein testing ground north of Pretoria, and streamed video imagery via satellite to its ground control station/command post at Air Force Base Waterkloof as a showcase of what its technology can do.
The UAV partnerships are part of Paramount's overall strategy of partnerships. "Our theme this year is collaboration on a global scale," Mills said, and pointed out that Paramount has 100 memorandums of understanding with different companies.
For example, it has partnered with over a dozen companies on its FLASH helicopter weapons suite and with Leonardo and other partners on its SWIFT weapon/sensor suite for jets, to name but a few collaborations.
Paramount has also partnered with the Council for Scientific and Industrial Research (CSIR) on airborne testing, electronic warfare and UAV technologies. The collaboration was announced at AAD 2018.
"Our partnership with the CSIR is a significant first step demonstrating how Paramount South Africa is going to invest in the local market through strategic partnerships to bring about modern and technologically advanced solutions," Mills said.
The collaboration covers the production of the CSIR's Long Endurance Modular UAV (LEMU) using Paramount's own developed mission computers and autopilot. Based on the original Modular UAV, the LEMU is planned in several versions, including those with electric, fuel cell and combustion engines. The twin-engine aircraft features a modular payload pod mounted under the centre of the fuselage with a payload mass of 20kg.
This article was first published on January 28, 2109 by our partner defenceWeb.