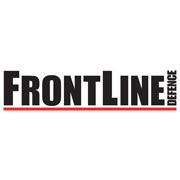 As the 75th anniversary of D-Day approaches (on the 6th of June), I ponder what impact this event has had – and will continue to have – on our Canadian society.  It surely was one of the greatest events in our lifetimes. Persecution, lost liberties, starvation; all were repaired through the sacrifice of countless lives during the event and for many years thereafter. We must remain eternally grateful to the liberators.
I reflect further on my father, a most-accomplished artisan and dedicated stained glass maker. Given my 38 years experience as a military veteran, I have only begun to understand the dedication and love that my father had for veterans – I have inherited this dedication and love.
Frans Cuppens was fulfilling his compulsory service obligations when the German War Machine invaded the Netherlands in 1940. Because the Netherlands was ill-prepared for war, surrender occurred only four days after the invasion. As a young man, he was obliged to surrender to the occupiers and had to leave his family for an unknown future. Many in the Netherlands confronted the same dilemma.
For the next five years the people in the Netherlands lived under the oppression of the invaders. The outcomes were starvation, imprisonment, depression, despair, and in some cases extreme bravery. Young Canadian soldiers came and rescued the people of the Netherlands. This rescue came at an immense cost to Canada.
As a young boy and into my adulthood, I noticed the love that my father had for Canadian veterans. Shortly after arrival in Canada, he joined the Royal Canadian Legion and I can recall him marching near King's Square in Saint John, each year on Remembrance Day until the practice was discontinued. During his lifetime, he befriended many veterans and even escorted some of them to liberation commemoration ceremonies in the Netherlands.
As D-Day approaches, all Canadians, "in the land of the free", should reflect with pride and respect on the many who gave so much to deliver freedom to Europe. I, among many, remain grateful.
L.W.F Cuppens
Lieutenant-General (retired)
Published April 11, 2019 on Front Line Defence.