Does a Separate Space Force Make Sense?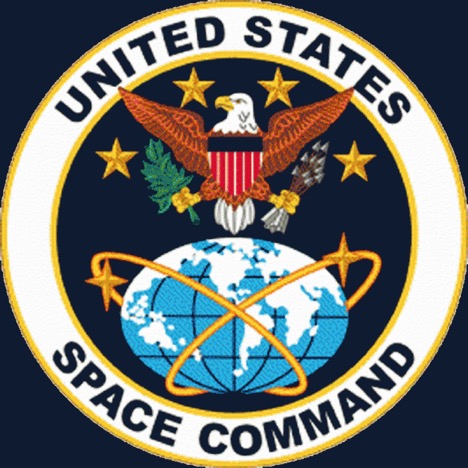 Over the past several months the administration has proposed two major organizational changes that have the potential to dramatically affect U.S. military operations in space: 1) Re-establishment of a unified combatant command for space, the U.S. Space Command; and 2) Creation a new armed service, the U.S. Space Force. Warfighting advances by Russia and China call for more attention to space operations that are the purview of a combatant command. Therefore, the reestablishment of U.S. Space Command is timely and appropriate.
However, the creation of a new armed service, the U.S. Space Force, is not. Congress has the final say, and it should say no.
The command relationships and organization of the U.S. military can be confusing. For example, the Department of Defense has long maintained an Air Force Space Command within the larger corporate U.S. Air Force, but it has recently initiated the creation of a new organization called the U.S. Space Command, which would be an independent joint-service unified combatant command. The commander of both these organizations would be the same person in an arrangement known as "dual-hatting" for obvious reasons. So why the different commands?
Most people outside the U.S. military are not aware of the fact that while there are five armed services—the Army, Navy, Air Force, Marine Corps, and Coast Guard—there are also currently ten joint force combatant commands; six with regional responsibilities and four with functional responsibilities. The combatant commands are the actual U.S. military organizations that wage war, not the armed services. The armed services are responsible for organizing, training, and equipping their forces to be service components. These components are provided to the combatant commands to be integrated into one warfighting team for mission execution.
The benefit of this joint service approach is that the combatant commands can draw on the unique competences resident within the five service components to assemble an appropriate menu of tailored capabilities they can then apply to any given contingency. Every contingency is different and requires a unique mix of service component forces. When it comes to integrating space unique capabilities, a functional component exists under the combatant command for strategic operations (U.S. Strategic Command or USSTRATCOM).
U.S. space-based capabilities that are critical the world over for communications, security, banking, entertainment, and navigation by air, sea, and land, now face increasing threat from those seeking to block or confuse satellite signals. Whereas space was once a sanctuary, it will soon be a battlespace and is already a warfighting domain.
To increase necessary attention to space operations, the administration is standing up U.S. Space Command, its fifth functional combatant command. Such a command existed from 1985 to 2002 but was absorbed into USSTRATCOM in 2002 to make room for U.S. Northern Command and a greater focus on homeland defense. Now space is back on the front burner, and once established, the U.S. Space Command Commander will assume the full responsibilities for space warfighting, taking over from U.S. Strategic Command.
Standing up U.S. Space Command as a functional unified combatant command focused on warfare in space is appropriate and is the best way to address threats to U.S. operations in space.
The administration has also proposed legislation to establish a new armed service to be known as the U.S. Space Force that would be part of the Department of the Air Force, reporting to the Secretary of the Air Force, but with a Chief of Staff of the Space Force separate from the Chief of Staff of the Air Force. Unlike the authority to establish a new combatant command that resides inside the Department of Defense, establishing a new armed force is the prerogative of the Congress. The purpose of the new Space Force would be to organize, train, and equip forces to present to the combatant commands, particularly the U.S. Space Command, for use in combating threats to U.S. interests in space.
Creating a new Space Force is unnecessary. The U.S. Air Force already performs this mission through one of its major commands, Air Force Space Command. Creating a new armed service to provide personnel to conduct space operations would duplicate those efforts. The new Space Force would not deliver any additional value.
Here's why the administration's Space Force proposal should be rejected:
In proposing the U.S. Space Force, Vice President Mike Pence saidon March 1, 2019, that, "Our national-security space program is spread across more than 60 departments and agencies, resulting in a glaring lack of leadership and accountability that undermines our combatant commanders and puts our war-fighters at risk." Yet, while that seems like a reasonable rationale, Space Policy Directive-4: Establishment of the United States Space Force (19 Feb 2019), makes clear that the new U.S. Space Force will "not include the National Aeronautics and Space Administration (NASA), the National Oceanic and Atmospheric Administration (NOAA), the National Reconnaissance Office (NRO), or other non-military space organizations or missions of the United States Government." As a matter of fact, the U.S. Space Force proposal does nothing to consolidate the numerous stovepiped space capabilities that are spread across the federal government—it simply creates another one.
A prerequisite to creating a new armed service is the ability to arm that service and, by extension, that service's ability to use those arms to achieve military effects commensurate with those of the other armed services. Currently, however, there are no arms in space or, for that matter, military capabilities now in hand to conduct the sort of counter-space combat operations that would be the stock in trade of a separate and independent U.S. Space Force. Until such time as Congress has debated and addressed constraints to fully-weaponized space capability, and space warfare theory and concepts of operation have matured, establishing a separate space armed force will be premature.
Personnel staffing requirements are yet to be determined and costs are ill-defined. This is perhaps the most telling point: The only place that sufficient numbers of competent and trained personnel in space operations can come from is Air Force Space Command. What is to be gained by moving these personnel from Air Force Space Command to a new U.S. Space Force if no consolidation among the other 60-plus space organizations across the U.S. government will occur? Not to mention the remaining personnel requirements at Air Force Space Command, and on the U.S. Space Command staff. Of note, the projected size of the proposed Space Force is approximately 15,000 military personnel—more than 30 times smaller than the U.S. Army and about 12 times smaller than the U.S. Marine Corps.
The plan itself was rushed and has "glaring problems." There is still much uncertainty as to what problem(s) the standup of a separate armed force for space will solve. A more deeply considered and deliberate approach is essential to guard against unintended consequences.
It is most telling that when the House Armed Services Committee proposed in 2017 to build virtually the same organizational construct (a U.S. Space Corps—different name, same structure), both the current Secretary of the Air Force and Chief of Staff of the Air Force strongly opposed such an organization. As Air Force Secretary Heather Wilson said then, a Space Corps, "will make it more complex, add more boxes to the organization chart and cost more money. If I had more money, I would put it into lethality, not bureaucracy."
Bingo. The Pentagon has more than enough bureaucracy already. It needs more tooth, less tail.
Air Force Chief of Staff Gen. David Goldfein raised a second point: "If you're saying the words 'separate' and 'space' in the same sentence, I would offer, you're moving in the wrong direction… Every mission that we perform in the U.S. military is dependent on space. Now is not the time to build seams and segregate and separate — now's the time to further integrate."
The Chief is right. The risks of a premature Space Force are significant: 1) Lack of cohesive spacepower theory will see space assets sub-optimized; 2) More personnel and money spent on space force organization will divert funding from space force operations to feed a new bureaucracy, and 3) Segregation of air and space will undermine the synergy of the well-established integrated effects of aerospace operations already resident in the U.S. Air Force.
The U.S. Air Force has led the Armed Forces in establishing the world's best space capability. Breaking that apart solves nothing. Worse, it could do grievous damage, create uncertainty and unintended consequences, while adding unnecessary bureaucracy and cost.
Sometimes doing the right thing means going against the momentum. Congress, do the right thing for America's national security space enterprise: Vote 'no' to a new Space Force.
This article was first published in Forbes and is republished with the permission of the author.