An Update on the Nigerian Air Force and Super Tucanos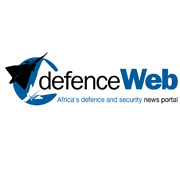 The Nigerian Air Force (NAF) has added another six helicopter pilots to its fleet, as the force continues to expand amidst the delivery of new aircraft.
On 16 July, the Chief of the Air Staff (CAS), Air Marshal Oladayo Amao, winged another set of six helicopter pilots who recently completed their basic flying training at Draken Helicopter Academy in the United Kingdom.
Amao revealed that the NAF currently has a total of 195 officers and airmen/airwomen undergoing various training courses abroad, cutting across several specialties and trades. He also stated that locally, there are 12 student pilots undergoing Basic Fighter Training at 403 Flying Training School, Kano, while 10 others are undergoing Basic Transport Training at 401 Flying Training School, Kaduna.
He emphasized that these courses are aimed at maintaining combat readiness by increasing the number of pilots to man existing aircraft, including the 26 new platforms acquired by the Federal Government in the past six years.
The Chief of Training and Operations (CTOP), Air Vice Marshal (AVM) James Gwani, said the new pilots would undoubtedly further enhance the NAF's capacity for effective, efficient, and timely employment of air power in response to Nigeria's national security imperatives.
On the A-29 Super Tucano aircraft, the CAS stated that about 60 NAF personnel, comprising pilots, engineers, technicians, and other specialists, have completed their training on the aircraft in the USA.
The first batch of six Super Tucanos left the United States on 14 July. They will travel through five countries including Canada, Greenland, Iceland, Spain and Algeria before arriving at their final destination in Nigeria towards the end of July. An official induction ceremony of the aircraft into the inventory of the Nigerian Air Force is already being planned at a later date in August 2021.
This article was published by defenceWeb on July 19, 2021.